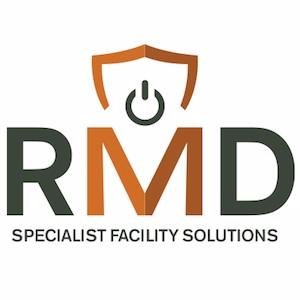 Workable logical power solutions for oil and gas company
Cairn Energy PLC is an Edinburgh based oil and gas exploration and production company with assets in India, Greenland, Bangladesh and Tunisia. For the past four years it has worked with RMD Power and Cooling and today RMD is Cairn's exclusive maintenance partner for data centre power and cooling.
Working across multiple territories, all Cairn's IT dependencies relate back to its Edinburgh data centre, creating a critical need for clean, reliable power. Any downtime in Edinburgh impacts directly on exploration activity in Greenland and the Mediterranean as well as to production in India and Bangladesh.
RMD first became involved with Cairn when an air conditioning waste pipe burst, spraying water in the data centre. They were brought in to repair the uninterruptible power supply (UPS) and to prevent a repeat performance by installing a full APC environmental management system – including leak detection, temperature monitoring and airflow.
Over the past few years, Cairn Energy has grown dramatically, with the knock on effect of increasing the digital footprint of its data centre and power requirement. RMD have been able to work closely with Cairn's IT team, bridging the gap between Cairn's knowledge of the equipment and RMD's specialist knowledge of power and cooling.
Upgrading the IT infrastructure and adding 50% to the estate power draw meant Cairn needed to double the size of the room housing its data centre. RMD added three rack cabinets to the full APC Infrastruxure (ISX) system, extending the electrical distribution to the cabinets and increasing the capacity of their UPS to accept a greater power load.
They also assisted Cairn in the complex process of configuring their APC IFX manager, a central console allowing them to monitor their entire APC IFX. As trusted adviser RMD were asked to investigate Cairn's electrical infrastructure to work out areas where they were exposed. They created a workable, logical solution creating capability, building in more redundancy and so future proofing the solution.
RMD is now helping Cairn with their cooling system and working with them to provide a long term solution.
A spokesperson Kevin Burnett for Cairn Energy comments: "RMD has taken control of power and cooling, allowing Cairn to concentrate on other business critical issues. Over the last few years, since working with RMD, the power supply to Cairn's IT infrastructure is no longer something the company worries about."