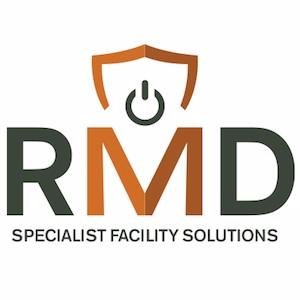 Edinburgh Napier University
Power and cooling that grows as university demands change
Edinburgh Napier is one of the top ten universities in the UK for graduate employability. With 15,000 students from over 100 countries it is one of the largest higher education institutions in Scotland.
RMD is an independent specialist in integrated power and cooling. From small server rooms to cutting edge data centres, RMD is one of the few UK companies that can design, supply, install and maintain power and cooling.
RMD has worked with Napier University over a period of five years on its three campuses: Craiglockhart, Merchiston and Sighthill. It has supplied, installed and continues to provide ongoing maintenance of all power and cooling across all of the university sites.
RMD's first major job for Napier was to provide uninterrupted power supply (UPS) at Craiglockhart in 2004 following the construction of a show case campus dedicated to the new Business School. Napier's existing UPS at Craiglockhart was too small and the installation of new storage area networks and blade technology meant it no longer met its needs.
Challenge 1
As the university became increasingly reliant on its IT systems, higher levels of resilience were needed to ensure the smooth running of business critical systems. Edinburgh Napier needed a larger system that would grow with it's IT requirements and so RMD installed a modular, scalable UPS by APC, allowing Napier to add capacity as demand on the system increased.
Solution 1
Providing up to 40 KW, with redundancy, this highly intelligent system also pinpoints exactly where a fault is, meaning the defective module can be repaired and replaced quickly and easily, so power supply is unaffected.
Challenge 2
Napier built a state of the art data centre in the Jack Kilby Computing Centre at Merchiston. RMD knew that the aesthetics of the installation would be just as important as its functionality. And so it again installed an APC UPS knowing its sleek design would enhance the Data Centre.
Solution 2
RMD selected a modular, scalable APC UPS, providing up to 80KW power, that could be expanded as Edinburgh Napier demands grew. APC in row cooling units were installed, ensuring the cold air would be exactly where it was needed, right between the racks rather than at a distance.
Results
Edinburgh Napier now has a scalable dynamic data centre allowing Napier to grow as its requirements change. The campuses at Craiglockhart and Merchiston benefit from increased resilience meaning the university can deploy services more quickly. Previously power had always been an issue and had prevented the university from adopting new technologies because there was insufficient power to run sophisticated modern systems.
RMD has been appointed to install power and cooling for Napier's new multimillion campus being built at Sighthill. The campus is designed to be a 'green campus' and RMD will install a fully integrated APC system made up of one UPS, 10 racks, integrated power distribution and eight in row cooling systems for high density rack configuration.
Scott Walkingshaw, Head of Infrastructure at Napier University comments: "RMD are unique in Scotland and we are very lucky to have them in the central belt. Traditionally IT and Facilities are uncomfortable around the issues of power and cooling and it is extremely valuable to have RMD there to bounce ideas off and to advise us. Our relationship with RMD is very valuable to us."