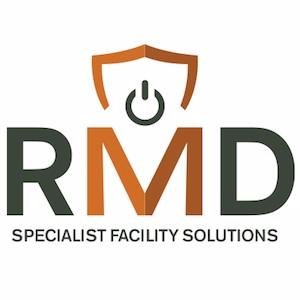 Newcastle Freeman Hospital

Data centre solutions for one of the UK's leading healthcare providers.
Freeman Hospital in Newcastle upon Tyne has an international reputation for its pioneering medical care and treatment. The UK's first successful child heart transplant was performed at Freeman Hospital, as well as Europe's first single and first double lung transplant.
As part of the Newcastle upon Tyne Hospitals NHS Foundation Trust, Freeman Hospital delivers a wide range of advanced, patient-focused healthcare to patients from Newcastle, the North East, Ireland and beyond.
Services at the Freeman Hospital range from General Surgery, Orthopaedic Surgery, digital hearing aids, through to the latest developments in restoring hearing or treating complex liver, pancreatic and kidney diseases.
Challenge
Freeman Hospital was installing a number of large servers to support its new electronic patient record system. The existing data centre could not support the requirements of the new servers or the systems they would run and a long-term data centre strategy was needed that would carry the hospital through the next five to ten years.
A 130 square metre room, previously used by the hospital's Estates Department as a storage area had been identified as the location for the new data centre. A tight timescale for the project set as the new environment was needed for the new electronic patient records system going live in three months.
As the data centre is primarily related to patient care it was vital that the company chosen to design and build the data centre had the skills and experience to be able to handle such a complex and mission critical project.
Solution
RMD was brought in to take the data centre from initial construction and design spec, through equipment supply, installation and finally to ongoing maintenance.
The first phase involved the design and construction of a secure room that is fire proof, water proof and accessible only by finger print entry. Construction was carried out by RMD's trusted partner AST.
As RMD is independent and not tied to one supplier they can pick the best of breed to meet the unique needs of its customers. The hospital needed a system that would grow as it grew and so RMD installed two modular, scalable 160KW UPS by APC, allowing Freeman Hospital to add capacity as demand on the system increased.
Providing up to 160 KW, with redundancy, this highly intelligent modular system also pinpoints exactly where a fault is, meaning a defective module can be repaired or replaced quickly and easily, so power supply is unaffected.
APC in row cooling units were installed, ensuring the cold air would be exactly where it was needed, right between the racks rather than at a distance. A fire suppression system, smart enough to know the difference between fire and heat, was deployed with sensors that detect fire vapours and flood the room with gas that extinguishes fire.
Security is paramount to a data centre and RMD installed Netbotz environmental security to monitor temperature and humidity and cameras to screen anyone entering the facility.
Results
RMD came in on time and budget and met the ambitious 12 week deadline set by Freeman Hospital. They developed a state-of-the-art data centre with multiple zones of redundancy and also linked to the existing older data centre, providing a resilient service.
RMD's data centre provides critical services to the hospital, supporting clinical services including a new electronic patient record system that provides a road map of a person's journey through the hospital.
This roadmap is essential for the treatment and care of the patient while they are in the hospital and beyond. Additionally the hospital's radiotherapy database runs on the data centre, delivering dosage planning for individual patients' cancer treatments.
RMD created a data centre strategy that would take Freeman Hospital through to 2018 and have also been tasked with maintenance of all the equipment they installed.
RMD now maintain the UPS, air conditioning, chillers, fire suppression system and ventilation. This involves annual, quarterly and monthly inspections of the equipment, cabling and the structural integrity of the room.
RMD provide 24 hour emergency cover, 365 days a year and guarantee to have a rapid response team on site within four hours.
David Brunt, Freeman Hospital's IT Manager explains: "Despite challenging timescales, RMD pulled out all the stops to bring the project in on budget. We are a city centre hospital and space is at a premium and RMD delivered a lot in the space they were given. It was a remarkable achievement and most importantly because of the critical nature of the clinical systems the data centre supports, it is vital we work with a company we trust implicitly.
"We have complete faith in the systems RMD has put in place and already these systems have been tested during real life incidents with no impact to the smooth delivery of hospital services."