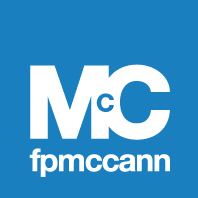 FP McCann's large Catchpit chambers installed at Aberdeen Academy
Site: Aberdeen Academy, Aberdeen
Contractor: David Smith Contractors Ltd / Balfour Beatty
Client:  Aberdeen City Council
Products supplied: Precast concrete drainage and stormwater chamber systems              
Balfour Beatty has commenced construction of a new state-of-the-art academy in Aberdeen. On completion, mid-2018, the new £47 million facility will cater for up to 1,350 students. Alongside learning provision, the three-storey building will also benefit from a games hall, fitness suite, six lane swimming pool, adjacent gardens and 3G all-weather pitch.
Preparatory infrastructure and drainage works are well underway and FP McCann is playing a major role supplying the precast concrete drainage and stormwater chamber systems to Aberdeen based civil engineer, David Smith Contractors Ltd, who are undertaking the main infrastructure works on behalf of Balfour Beatty.

Two DN2100 large catch pit units are being utilised in the drainage system, along with smaller DN1200 catch pits, DN1200 and DN1500 Easi-Base units, associated manhole rings, and a number of pre-fitted StromBrake chambers. Manufactured at the company's Knockloughrim plant in Northern Ireland, the one-piece sealed sump units are easy to install on a granular bed, minimising the amount of time required below ground level. Inlet points are cored at the factory to allow for simple pipe connection. The units have each been supplied with DN1050 rocker pipes and comes complete with an integral safety ladder.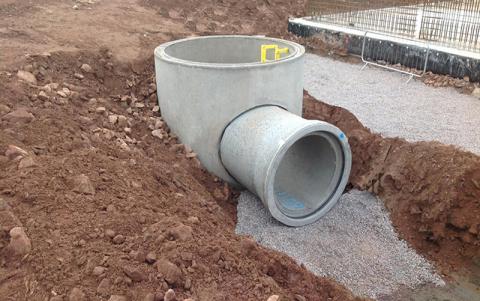 Commenting on FP McCann's proprietary chamber systems on the Aberdeen campus, Peter Carson of David Smith Contractors Ltd says, "Using these one piece pre-benched, channelled and cored precast units significantly increases productivity. They almost eliminate the requirement for wet trades such as ready mixed concrete and mortar, which, during winter working, is a real bonus. Additionally, the speed and ease of installation reduces the amount of time operatives need to spend below ground, which is a big health and safety benefit".
For more details about FP McCann's Precast Drainage Solutions, contact a member of our sales team on (GB) 01530 240000 / (NI/ROI) 028 7964 2558 or email: [email protected]