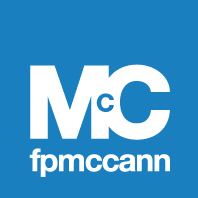 FP McCann plays host to BPCF's Safety and Health Awareness Day (SHAD)
On the 18th March, FP McCann's Ellistown depot opened its doors to 120 delegates for a safety and health awareness event promoted by the British Precast Concrete Federation (BPCF).  The day saw practical demonstrations at five nominated learning stations, with FP McCann employees playing a key role in ensuring the SHAD proceedings ran smoothly.
Delegates were welcomed from 17 BPCF member companies including Forterra, Tarmac, Bison and Aggregate Industries to name a few and the Health and Safety Executive (HSE), who had four representatives present.
Opening the event in a huge marquee on the Ellistown car park were Andrew Minson from the BPCF and McCann's Health, Safety and Environment Manager, Jonathan O'Coy. Following the introduction and inductions, five groups were allocated an FP McCann guide to take them to the learning stations where a 30 minute demonstration or instruction session was undertaken at each.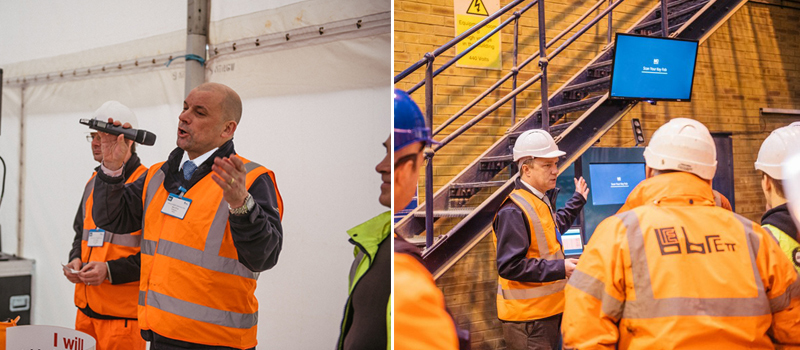 Leading the McCann team on the day, Jonathan O'Coy was full of praise for all those involved. "From organising parking for the delegates to guiding them to the individual learning stations, the FPM representatives were excellent hosts throughout. The day went without a hitch and Sophia Glitherow, organiser for the BPCF, commended the effort put in to ensure a successful SHAD event."
Manning the "Isolation – Machine Guarding" station was Weston Underwood's SHE officer,  Nigel Kemp, whilst on the "Safety Inspections" learning station, Brian Law, Tom Towersey, John Webster and James Stanfield were demonstrating one of FP McCann's new 'self- service' safety kiosks  which have been strategically placed in all of FP McCann's precast depots. The innovative paperless approach to health and safety and production reporting sees factory staff entering details into a system using unique identity login fobs. The kiosks have eliminated double handling of records and with instant access to production and maintenance real-time data, immediate responsive and corrective action can be taken.  This IT driven initiative has been entered for the BPCF 2016 Innovation Award.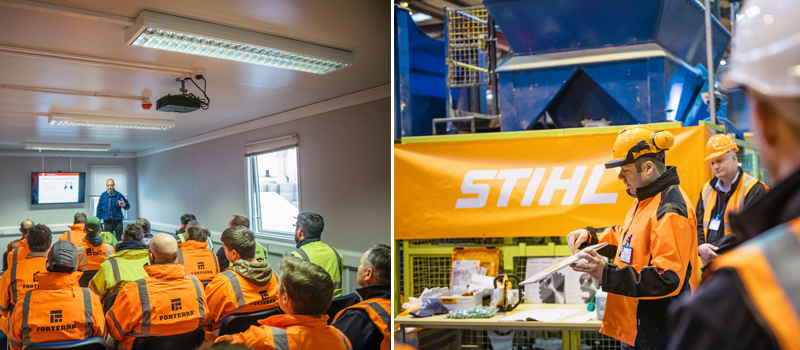 Other learning stations included "Near Miss Reporting", a "Hand and Arm Vibration" demonstration and updated information and instruction on "Silica Dust".
The event enables BPCF members to gather new information and shared perspectives from bodies such as the HSE, see new techniques and products in action and learn from new industry initiatives. The BPCF holds two SHAD events each year, one primarily aimed at manufacturing personnel with practical demonstrations at a federation member's plant, the other being to promote changes in legislation and new guidelines to CEO's and senior management.