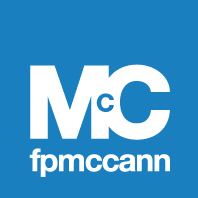 FP McCann's shaft segments used in Belgian hospital waste water scheme
Site: Grand Hospital du Charleroi, Gilly, Belgium 
Contractor: Sodraep S.A.  / Royal Haskoning DHV 
Client: Grand Hospital du Charleroi 
Products Supplied: Precast concrete back-bolted smoothbore shaft segment system 
FP McCann's back-bolted caisson shaft segment rings have been used to build a 7.00m id waste water pump house at a new 'super' hospital development in the Gilly area of Charleroi, Belgium.
The construction of the water treatment plant is in advance of the building of the multi-million euro Grand Hospital du Charleroi which, on completion in 2022, will be one of the largest private healthcare facilities in southern Belgium.

The contract to build the shaft and other associated civil engineering works was awarded to one of Belgium's leading infrastructure partners, construction company Sodraep S.A, by Dutch engineering management group Royal Haskoning DHV.
The shaft was sunk under its own weight using the caisson method with FP McCann's 7.00m id back-bolted precast concrete rings forming the shaft wall. In total, 6 full loads of segments were delivered to the Gilly site.
Speaking on behalf of Sodraep S.A. Muriel Van Caenagem said, "The concrete segments supplied by FP McCann were connected on site and each ring descended under its own weight as the ground was excavated beneath. Once commissioned, this 9 metre deep chamber will receive wastewater from the new hospital in Charleroi. The pumps placed in the bottom of the tank will drive the water through to another catchment for further processing".

FP McCann's shaft segments are all factory-fitted with EPDM rubber gaskets which provide an immediate water-tight seal upon construction. Cross segment connections are made by passing a spear bolt through a pocket in one segment and screwing it into a threaded plastic socket in the adjacent segment. Circle joint connections are made using a 'T' bolt passing through a hole in one segment into a 'T' box in the adjacent segment. Bolts are designed to fully compress the gasket.
For further details on our Precast Tunnelling Products, please contact us on: 01455 299758 | sales@fpmccann.co.uk