Building Homes for the Future: What Matters Most?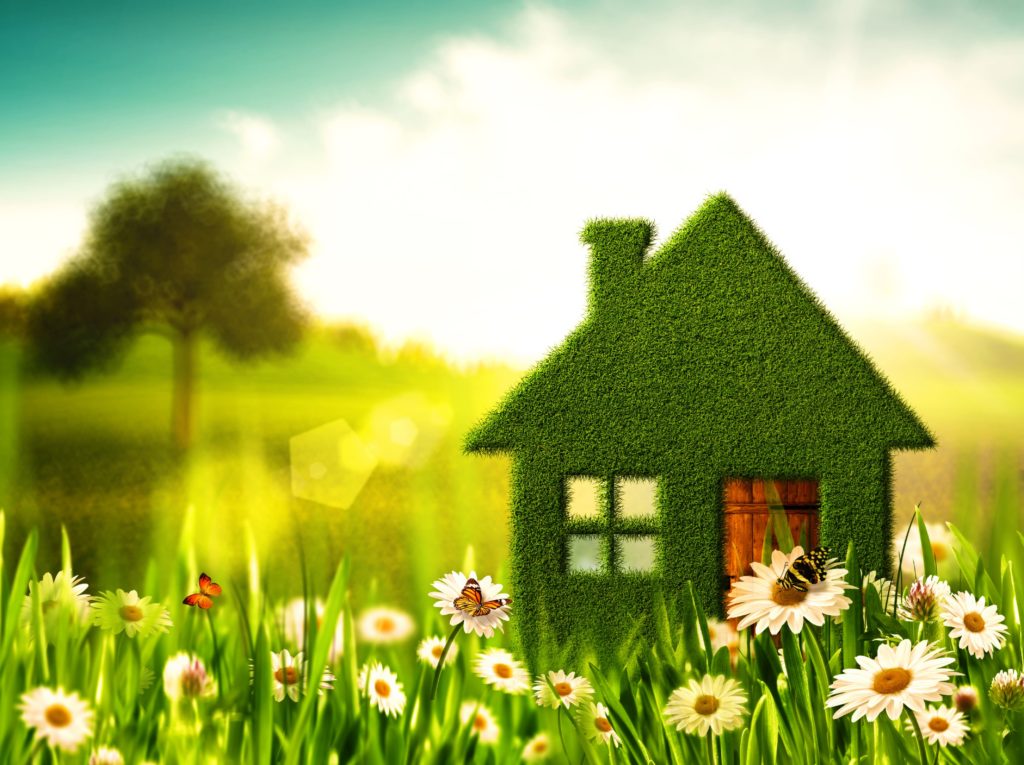 The UK construction industry is without doubt facing a defining moment. Few industries emerged from the Covid-19 pandemic unscathed, and construction is no exception; however, the sector's resilience and adaptability have also shone through. And now, as construction forges ahead on a path to recovery, could the challenges of the pandemic actually act as a catalyst for positive change across the industry?
As well as the urgent pressure to deliver more homes and improve their quality, housebuilders today are facing a rapidly evolving landscape, driven by a greater awareness of sustainability, major shifts in buyer preferences and a growing demand for smart home technology. While these trends may have been simmering pre-pandemic, the past 18 months have resulted in profound societal changes, which are inevitably forcing the industry to adapt quicker.
Building greener
A crisis is an opportunity riding a dangerous wind. (Chinese proverb)
The building and construction industry has a critical role to play when it comes to sustainability. The Covid-19 crisis has prompted a global re-assessment of the financial and social impact of business operations and consumer choices, which is accelerating individuals' environmental awareness and commitment to live more sustainably. This naturally extends to consumers' sentiment towards opting for greener homes.
Research by Redrow revealed 63% of homebuyers would like to purchase a green, environmentally-friendly home, with 82% willing to pay more for a home that allows them to fulfil their ambition to 'go green'. The study found that over 25% of buyers would be willing to pay at least a 6% premium for a home with sustainable features.
Furthermore, climate change and the environment are named by industry leaders as the factor likely to have the biggest impact on real estate over the next three decades, according to a recent report by PwC and the Urban Land Institute. The research revealed nearly 80% of property professionals believe energy efficiency, carbon emissions and climate adaption will increase in importance in their portfolios in 2021, and even more so in the years to come.
Naturally, regulation will be a key driver of change and innovation. The World Green Building Council has set a target of 100% net zero carbon buildings by 2050, with all new buildings operating at zero carbon by 2030. This would mean that the building's entire energy consumption would equate to the amount of renewable energy created on-site or off-site via the National Grid. If UK cities fall in line, by 2040 all new buildings are likely to be completely self-sufficient in their energy usage.
The fact is sustainability credentials are set to keep climbing up investors and homebuyers' shopping list and while building a greener home was once considered niche within the homebuilding sector, this trend is moving rapidly into the mainstream.
Smarter homes
It is evident that disruptive technology is transforming the development sector. The industry may have been slower on the uptake of technological advancements but, as with other trends that have accelerated in the wake of the pandemic, the integration of digital technologies has taken a quantum leap in people's professional and personal lives, and this naturally extends to homebuyers' demands.
With hybrid and remote working patterns becoming the new norm, the role of people's homes has shifted intensely over the past 18 months. The home office appears to be here to stay, which means new paradigms for housebuilding are swiftly coming into play,
New-builds will increasingly be expected to provide an intelligent environment that seamlessly supports individuals' private, social and professional spheres. A report by NHBC foundation looks ahead three decades and predicts radical shifts in house building designs, driven by the advent of new technology and the impact of societal, demographic and environmental changes. The report suggests by 2050, our homes will be collectors and storers of energy and will be able to manage its energy use from a centralised platform. Electrical cars are predicted to be commonplace, and our homes could even take an active role in monitoring residents' health and homelife activities.
As with all emerging trends, the drive for more automation and tech within residential properties presents both challenges and opportunities for the industry. But ultimately, as homebuyers' technological demands continue to evolve, so too must our housing stock.
Taking a step back
Developers have the urgent task of thinking ahead and re-assessing whether the new-builds currently being erected will stand the test of time, particularly in line with policy, tech trends, and homebuyers' changing demands.
Adopting sustainable construction practices and integrating smart technology into development plans is not an overnight process and obstacles remain, the greatest of which is cost. But implementing gradual changes, re-assessing current practices and applying creative thinking towards the development of more sustainable communities may help housebuilders to stay ahead of the curve. More, it should enable a seamless transition that will give them a better chance to remain competitive and meet homebuyers' and investors' changing demands in time.
Jamie Johnson is the CEO of FJP Investment, an introducer of UK and overseas property-based investments to a global audience of high net-worth and sophisticated investors, institutions as well as family offices. Founded in 2013, the business also partners with developers in order to provide them with a readily accessible source of funding for their development projects.
If you would like to read more stories like this, then please click here