Building Safety Group reports 13% increase in LOLER non-compliances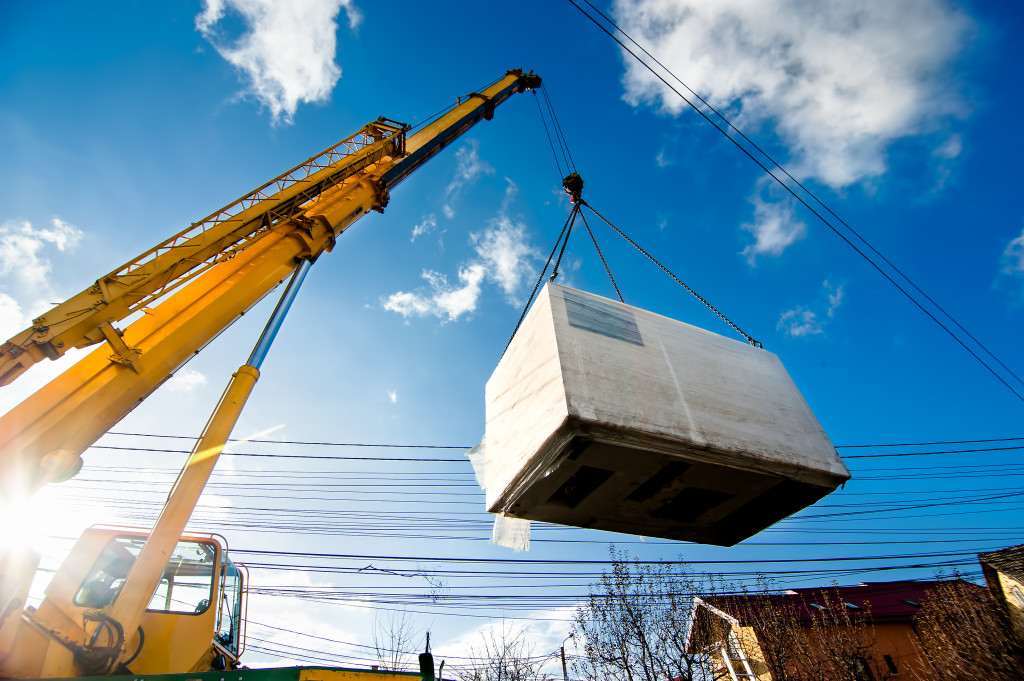 The Building Safety Group (BSG), has reported a 13% increase in the number of LOLER Regulation non-compliances recorded during site inspections. The increase is in based on approximately 10,000 independent inspections conducted in the construction industry which covers the first six months of 2017. The percentage increase of 13% is comparing the second quarter 2017 to the first quarter 2017.
The Lifting Operations Lifting Equipment Regulations 1998 (LOLER) are set of regulations created under the Health and Safety at Work etc. Act 1974 which came into force in Great Britain on 5 December 1998 and replaced a number of other pieces of legislation which covered the use of lifting equipment.
LOLER (the Lifting Operations and Lifting Equipment Regulations) apply to any lifting equipment used at work – including employees' own lifting equipment – for lifting or lowering loads, including attachments used for anchoring, fixing or supporting it. However, the Regulations do not extend to fixed anchor points that form part of a building or structure.
LOLER covers a wide range of equipment, including:
cranes
fork-lift trucks
lifts
hoists
mobile elevating work platforms
vehicle inspection platform hoists
The Regulations also include lifting accessories, such as chains, slings, eyebolts etc. LOLER does not apply to escalators, which are covered by the Workplace (Health, Safety and Welfare) Regulations.
Machinery and accessories for lifting loads must be clearly marked to indicate their safe working loads (SWL). Where the SWL depends on the configuration of the machinery for lifting loads, the machinery must be marked to indicate its SWL for each configuration, or provided with such information which is kept with the machinery.  On chain and wire slings, the SWL should be marked legibly and indelibly on a durable tag or label attached to the sling; or marked on the ferrule or master link.
Where it may not be possible for the marking to show the SWL, there are other ways of 'indicating' the safe working criteria for the equipment. In some cases, a 'surrogate' marking may be acceptable, such as a capacity indicator on an excavator. However, colour coding alone to denote SWL is not normally acceptable, but can be a useful additional feature (eg of textile slings) and may be a key element in the marking of some equipment, such as access and rescue ropes.
Individual lifting accessories forming part of a specific item of lifting equipment (that is not disassembled after use and so remains part of that equipment), do not need to be marked.
However, the lifting equipment must be marked with a SWL rating that is suitable for all items in its assembly.  Further information is given in: Safe use of lifting equipment. ACOP and Guidance (see regulation 7 and paragraph 186 onwards).
Two South West based companies were fined in June after a 44-year old woman was struck by scaffolding.  Weymouth Magistrates' Court heard how employees of Carter Training Ltd were using a mobile crane on the building project in Queen Mothers Square, Poundbury, Dorchester when the attachment holding 500 scaffolding fittings weighing 2kg each was turned on its side emptying all contents onto workers and the concrete flooring 10.5 metres below.  The worker suffered two fractures to her left shoulder blade, a fracture to her left collar bone, a cut to the back of her head and bruising.  An investigation by the Health and Safety Executive (HSE) found the stillage attachment used on the crane was not suitable for lifting heavy and large amounts of scaffolding. Lifting the scaffolding directly above a number of contractors working below also put them at risk of harm.
It was also found that principal contractor Zero C Holdings failed to carry out an audit of all lifting plans and as a result failed to manage the risks associated with this lifting activity. Zero C Holdings did not have clear lines of communication between the lifting company Carter Training Ltd and contractors working on the site below.
Zero C Holdings Limited of Armitage House, Poundbury, Dorchester has pleaded guilty to breaching Regulation 13 (1) of the Construction (Design and Management) Regulations 2015 and has been fined £145,000 and ordered to pay costs of £3500.
Carter Training (services) Ltd of Budleigh Hill, East Budleigh, Devon has pleaded guilty to breaching Regulation 8 (1) Lifting Operations and Lifting Equipment Regulations 1998, and has been fined £18,000 and ordered to pay costs of £3500.
Speaking after the hearing HSE inspector Nicole Buchanan said: "The worker is very lucky that her injuries were not life threatening. Both Zero C Holdings and Carter Training put a number of workers at risk of harm when they failed to plan or identify the risks of heavy lifting.
"This case highlights the need for duty holders to properly plan all lifting operations before work is carried out to manage the risk of injury to workers. Lifting directly above workers is inherently unsafe and should be avoided wherever possible"
Chris Chapman, Technical Support Manager for the BSG (Building Safety Group), the UK's largest construction safety group comments:
"The Lifting Operations and Lifting Equipment Regulations 1998 (LOLER) require all lifting operations to be properly planned by a competent person, appropriately supervised and carried out safely. Any equipment used must be properly designed, manufactured, tested and well maintained. Any lifting equipment must be sufficiently strong, stable and suitable for the proposed use. Similarly, the load and anything attached (eg timber pallets, lifting points) must be suitable and positioned or installed to prevent the risk of injury from the equipment or the load falling and striking people. It should be visibly marked with any appropriate information to be taken into account for its safe use, eg safe working loads. Accessories, eg slings, clamps etc, should be similarly marked.
So the questions that need answering when planning a lift are:
What are we lifting?
How heavy is it?
Does it have designated lifting points?
What accessories will be needed?
Where is it being lifted from?
Where is it being lifted to?
Is the ground capable of supporting the lifting equipment?
Are there any overhead obstructions?
What will the suspended load be traversed over? (Set up signs and barriers and position people at key points if they are needed to keep other people out of the area of operations)".
The Building Safety Group are aiming to bring the discussion of health and safety in the construction industry to the top of the agenda by working in partnership with construction firms to help them better manage all aspects of health and safety in the workplace.
BSG's latest non-compliance statistics have been generated from the organisation's 'Non-Compliance Reporting Index (NCRI) and relates to the period covering the first six months of 2017.  For more information about how to reduce the risk of non-compliances, please visit the BSG website.
If you would like to read more articles like this then please click here