Can off-site construction save the housing market?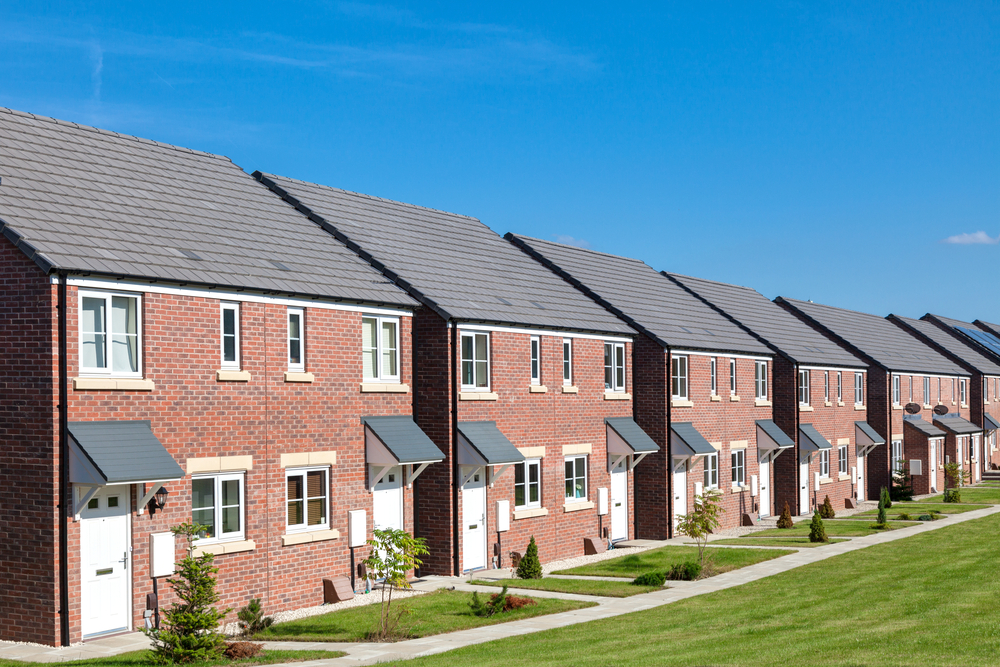 In the Autumn Budget of 2017, the Government announced steps to address the ever-growing housing crisis in the UK. The pledges include, amongst other things, ramping up efforts to deliver 300,000 new homes per year, making available £15.3Bn of new financial support for housing over the next five years, introducing planning reforms that will ensure more land is available for housing, and providing £204M of funding for innovation and skills in the construction sector. Mark James, partner at Coffin Mew, looks at the problems and solutions.
Whether or not these measures will be a sufficient remedy remains to be seen, indeed, the severity of the problem at hand is starkly illustrated in recently published research. A report by the national charity Crisis, who work to support homeless people, suggests that core numbers of total homelessness across Great Britain are projected to increase by over 40,000 by the year 2020. One form of redress identified by Crisis is a major increase in general new housing supply, a sentiment that is echoed by a research paper prepared by Heriot-Watt University on behalf of the National Housing Federation. The paper indicates that England faces a shortfall of some four million homes and in order to meet future demand, the country needs to build some 340,000 homes per year until the year 2031, well in excess of the Government's current target of 300,000 per year.
In addition to a shortfall of homes, the Government is also grappling with the problem of younger, first time buyers, being priced out of the market. The Institute for Fiscal Studies reports that today's young adults are significantly less likely to own a home than their peers born five or ten years earlier, due to a sharp increase in house prices. In an attempt to facilitate first time buyers' access to the housing market, the Government has raised the threshold for liability in respect of SDLT on first time purchases to £300,000, a move which Theresa May claimed had an "immediate impact". Despite this optimistic analysis, the Royal Institute of Chartered Surveyors reports that nearly nine in ten housing surveyors had seen no rise in interest from first time buyers in the wake of the SDLT changes.
Whilst the housing crisis is multi-faceted and involves a wide array of factors, the construction industry is of clear relevance and faces its own challenges in addressing the need for new homes. The construction labour market is predicted to shrink by up to 25% in the next decade as skilled tradespeople retire and falling levels of graduates join the industry. Whilst other UK industries have witnessed exponential productivity gains, productivity in construction has been stagnant for 30 years and has now dropped below levels found in Germany and France.
One potential solution which may help to address languishing productivity in the construction industry, that also has direct application to the housing crisis, is the use of off-site construction ('off-site'). Off-site is the manufacture and pre-assembly of construction elements or components in a factory environment prior to their installation on site. Key drivers include:
increased productivity and less waste;
reduced costs;
greater predictability;
less time on site reducing health and safety risks;
more attractive to potential new entrants to the sector.
The Construction Industry Training Board (CITB) has identified that the housing sector is one of the biggest potential areas for growth, and that there is already evidence of industry uptake by major house-builders. This is broadly in accordance with the Government's claim that off-site represents an innovative and modern way of addressing the housing crisis. Indeed, the Government found that off-site homes can be built up to 30% more quickly than traditional methods and pledged to stimulate growth of the off-site sector using the £3Bn Home Builders' Fund.
Whilst the legal landscape of a construction project will be influenced by a wide range of variables, utilisation of off-site raises some issues of particular concern, namely:
Quality control: arrangements may need to be agreed between the parties so that the purchaser can inspect and satisfy itself as to the build quality of components prior to their delivery on site. It may be prudent to incorporate any agreed arrangements into the supply contract. Furthermore, the purchaser may wish to obtain or require warranty protection for any off-site materials.
Title: the parties should endeavour to establish when title in the goods passes, for example, by incorporating an adequate retention of title clause into the supply contract. As purchasers may be required to pay earlier than they otherwise would in traditional builds, they may wish to consider what protections are available to them to mitigate against the risk that the manufacturer becomes insolvent prior to executing the deliverables.
Risk: liability for damage caused to goods or materials whilst in transit or in the factory will need to be addressed. The default position, as provided by the Sale of Goods Act 1979, is that risk passes at the same time as title and therefore the parties may wish to depart from this position.
If you would like to read more articles like this then please click here.