Fast forward to industrialisation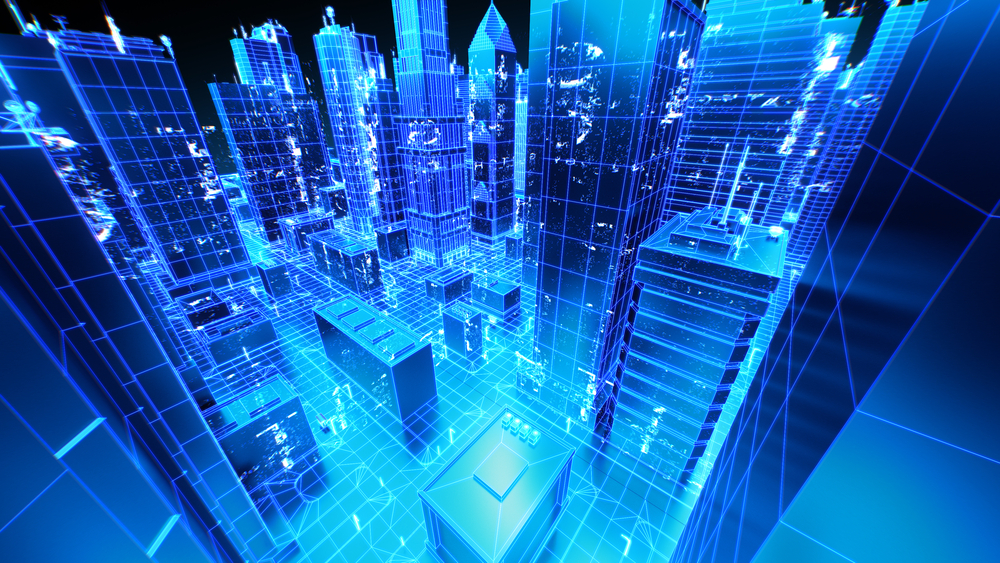 Why the traditional construction sector is embracing change.
Battered by the turbulent events of the past three years, the construction and engineering sector has had to sustain an ongoing fight to become more resilient and agile. With the global market continuing to feel the pressure of disruptive events: from recessions to increased supply chain complexity generated by geopolitical conflicts, material price increases and labour shortages, firms across the construction industry are increasingly impacted by ongoing uncertainty.
This is driving many businesses across this traditionally conservative sector to opt for change in a bid to become more resilient and ultimately achieve an edge over their peers. But how exactly can they do this? How do they evolve from a traditional model and become a next-generation construction company? Increasingly, we are witnessing the industrialisation of construction processes but it is also clear that that the long-standing challenges of improving productivity while reducing cost and waste still remain.
With plenty of examples available of companies that have struggled to successfully evolve their operating model using approaches like modular construction, for example, it is pertinent to ask: how can they transition more successfully? Chris Knight, Global Industry Director for Construction and Engineering, IFS examines these questions.
Putting new processes in place
A recent McKinsey report commented on low productivity in the industry and produced a comparison to show that if the construction industry were able to keep pace with other industries like manufacturing, the sector's value would increase by an estimated of $1.6 trillion per year.
That will not be easy to achieve given that the industry's traditional challenges have been amplified by the global financial pressures and disruptions caused by inflation, parts and material availability and transport challenges, as well as prices increases for materials, and equipment.  All this is further heightened by labour costs and shortages brought on by an aging workforce that is retiring, leaving an ever-widening skills gap, currently estimated to exceed a million workers by 2025.
But the construction industry is evolving to new model of working by carefully watching other industries, and their experiences. There are multiple examples of this. First, with regard to standardisation and platforms, assemblies and parts are being gathered together off-site. The availability of this approach can allow construction companies to increase the quality they can achieve when these materials are subsequently brought on-site. That will, in time, help improve productivity on-site and reduce raw materials usage through the construction process.
Second, businesses can more effectively deploy design for manufacturing and site assembly. This approach looks to find the commonality between the systems within buildings across many different sectors and to then design standard kits of parts that can be put together to form the structure of a wide range of different buildings.
Another element of this drive towards industrialised construction is evidenced by the growing importance and influence of digital design. This is an approach that within the construction sector is increasingly underpinned by building information modelling (BIM) a process for creating and managing information on a construction project throughout its whole lifecycle.
Using BIM-based digital design, companies working on a construction project can focus on a design, take it as a model across different disciplines and ensure that 'getting it right first time' is possible by identifying where there are clashes of components or design issues.
A further key trend impacting the construction industry today is a growing emphasis on putting in place a more  structured supply chain process (involving part numbering and inventory management, for example). Adopting a 'work package structure' approach enables greater control and management of many aspects of materials, sub-contracting, labour and equipment.
Moving into the industrialised future
All the above are key elements of the industrialised construction processes that construction companies need to transition into to drive performance improvements and succeed in the future.
But while embracing the new is critically important, construction companies should also look to retain those elements of their traditional approach that still deliver value today. In simple terms, companies must be able to execute a hybrid model, combining traditional business processes with additional processes such as integrating BIM model data into all stages of the asset lifecycle. This will help support construction site based structured work packages, kitting and assembly, standardisation, part numbering and more disciplined supply chain, logistics and inventory control and for some, manufacturing.
It is likely that the first step for many will be to review their business system landscape, simplify; and consider whether they need to replace, renew, or reuse some of their existing systems with solutions that can support this new hybrid model. Construction firms today, it seems, will still need to blend the new with the old, even as they fast-forward into the new industrialised future.
If you would like to read more stories like this, then please click here