If hydrogen is the answer, what is the question?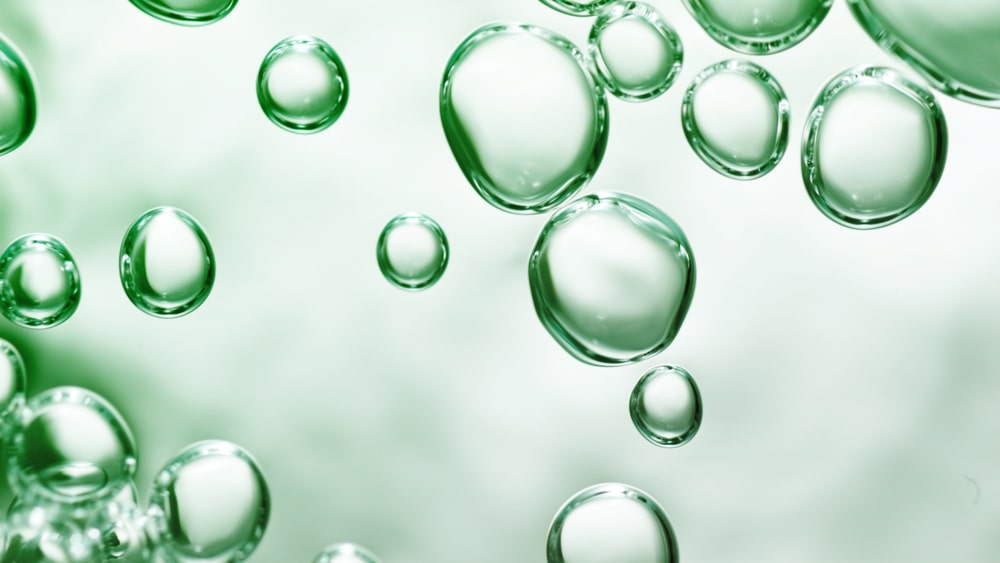 With an estimated 11% of global carbon emissions coming from the built environment and ambitious targets to hit Net Zero by 2050, the UK construction sector has a serious challenge ahead to address decarbonisation. Whilst material use and scope 3 emissions of supply chains stand to have the greatest impact on reducing carbon intensity, decarbonising power generation is a key challenge when it comes to reducing the scope 1 emissions of a construction company.
So why are we seeking to decarbonise? This article from Toby Gill, CEO of IPG Energy, discusses what it means in the construction sector to strive for decarbonising sites.
The answer may seem obvious – to reduce the environmental impact of projects – but the significant challenges this poses to the sector should not be disregarded. The objective is to eliminate our carbon dioxide emissions but to do this we need to rethink how we produce and consume energy and increase the rate at which we are switching to renewables and low carbon energy sources.
Decarbonising the physical construction phase of any building is part of the solution. According to McKinsey, materials production and building operations, themselves processes heavily reliant on fossil fuel based power generation, account for 97% of emissions. Step one, therefore, needs to be about considering the materials that are used to construct a building and seeking alternative, low-carbon materials to help the industry move closer to the UK targets. The next step needs to focus on assessing the daily operations of a site – taking steps not only to prioritise using modern methods of construction where possible, but also cutting carbon emissions from power generation.
Removing diesel solves the problem – right?
Switching from diesel to renewable alternatives will undoubtedly reduce carbon emissions but there are challenges associated with this for the day-to-day operations of a building site. Electrification of sites and earlier installation of Temporary Builders Supply with renewable energy tariffs are some of the ways construction companies are reducing their diesel consumption on site. However, geographic restrictions and energy-intensive processes can mean grid connections of the size required are not practical or economically viable. Equally, despite the great strides from a number of suppliers, such as JCB and Volvo, to introduce electric tools and plant machinery, this only increases demand for on-site, fuel-based power generation for charging purposes. And despite some obvious advantages, the full health benefits of electrification for the site team and local community can only be realised with a clean power solution.
Beyond the challenges of procuring cost-effective alternative generators, replacing diesel generators with HVO or hydrogen powered solutions brings with it operational risk. Companies wishing to scale these single-fuel solutions across their business are having to weigh the increased risk of delivery disruptions and power outages that emerging supply chains for alternative fuels currently present.
Fuel flexible generators can provide the solution, facilitating the removal of diesel from sites without compromising the energy security currently offered by traditional fossil fuels. Unlike hydrogen fuel cells or HVO generators, fuel-agnostic generators operate on any fuel including green hydrogen, biomethane, bioethanol, HVO, natural gas and diesel. For a construction company seeking to decarbonise their operations without introducing greater risk to project programmes, this solution actually provides the best of both worlds. Low and zero carbon fuels can be used when supply is available but, if the supply of that energy falls short of need, other fuels can be used in the short term to provide continuous power supply for the site.
This technology ensures resilience to changes in regulation and fuel market dynamics, enabling companies to make tangible strides today in decarbonising daily operations and moving away from a reliance on fossil fuels. Rather than waiting for the traditional supply and demand dynamics to gradually increase production of renewable fuels, fuel-agnostic solutions enable construction companies to incentivise production and accelerate the decarbonisation of a traditionally fossil-fuel-dominated industry.
In conclusion
Switching today from diesel to green hydrogen, for example, is to go from a solution with an almost-guaranteed fuel supply and energy security to one with less reliable availability. But every time lack of supply pushes a company or site manager to purchase a new diesel generator, the transition to renewable fuels is delayed by the lifetime of this asset. In the case of the diesel generator this is seven years – a delay the construction industry cannot afford.
Whether hydrogen, HVO, biomethane, or otherwise, the renewable fuel offering the most feasible replacement for diesel across a business's operations will depend on a number of company-specific and market-driven limitations. So why should contractors limit themselves to a single fuel, if they don't have to? Fuel-agnostic generators give contractors a single asset that can be used on any site, with any fuel, providing an energy-secure route to net zero emissions within the timeframes needed.
Toby Gill is the CEO of IPG, a British climate tech company helping businesses ditch their diesel generators with its breakthrough power solution, the IPG Flameless Generator.
If you would like to read more stories like this, then please click here