Johnson Controls journey to net zero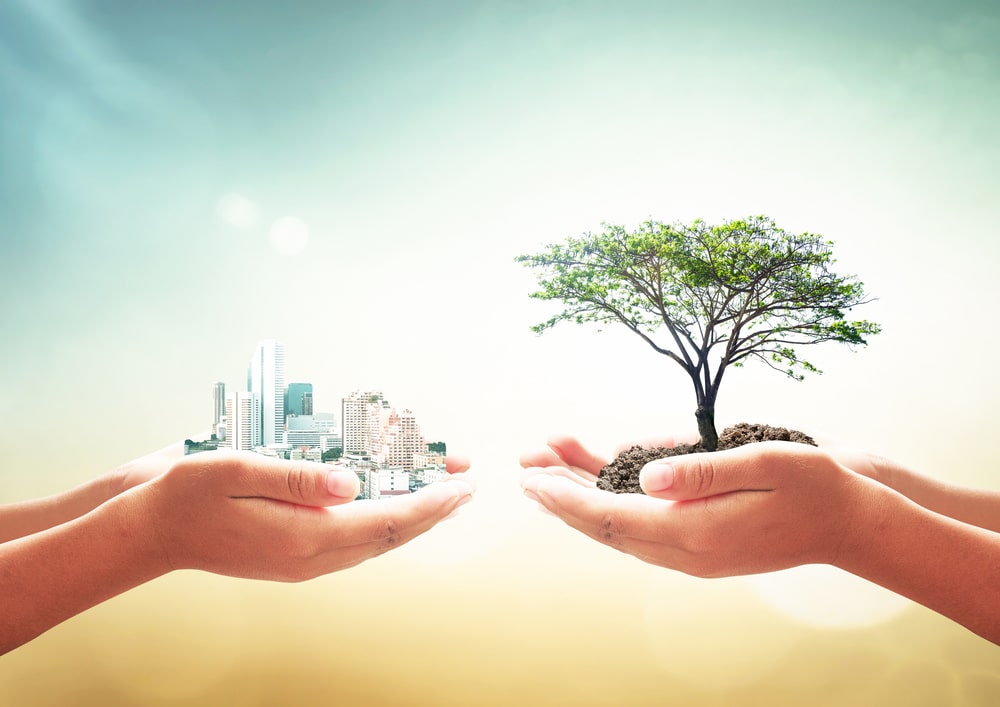 At the beginning of 2022, Johnson Controls was delighted to announce that it had been named among the world's 100 most sustainable corporations in the 2022 Global 100 ranking by Corporate Knights.
This is the eighth time Johnson Controls has received this honour, coming in first out of 26 in its Corporate Knights peer group for HVAC equipment manufacturing and first out of 74 in its industry group for Building Products. Johnson Controls jumped to 12th in the overall ranking, up from 38th last year.
"Being named among the top 100 most sustainable companies is an honour, and evidence of our ongoing commitment to lead the way to a low-carbon economy," said George Oliver, chairman and CEO, Johnson Controls. "The next decade is crucial in our shift to a sustainable economy. Sustainability is no longer an opt-in for the world's companies; it needs to be part of their DNA. The bottom line is that it is urgent that we cut carbon. The good news is that cutting carbon is also good for the bottom line."
Johnson Controls is committed to helping solve the climate crisis, supporting customers in cutting their carbon footprint through offerings such as OpenBlue Net Zero Buildings as a Service. As a global leader in smart, healthy, sustainable building technology solutions, sustainability has been a central focus of its own operations for decades. Among the earliest industrial companies to report emissions and pledge emission reductions, the company has made tremendous progress – reducing carbon emissions intensity by more than 70% since 2002.
Construction Online was delighted to speak with James Young, Executive Director of Digital Sustainability Solutions at Johnson Controls about the company's net zero journey.
When did Johnsons Controls start their sustainability journey? What prompted them to start?
"Our sustainability journey began all the way back in 1880, when Professor Warren Johnson grew impatient with the constant interruptions in his class when janitors came in to check the temperature and adjust basement furnace dampers accordingly. His invention of the world's first electric room thermostat to address this problem would go on to launch the building automation industry and was the precursor to the fully digital, IoT-enabled, smart-building solutions that Johnson Controls is famous for today.
"More recently, as decarbonisation and other environmental factors have come to the fore, Johnson Controls has been quick to recognise and address the environmental issue that are inherent in managing the built environment.
Has the acceptance of sustainability goals been easy with staff?
"Sustainability goals and strategy developments have been a whole of Johnson Controls endeavour and therefore buy-in from staff has never been an issue. In fact, we're finding that as we shift the focus on digital solutions our staff are more engaged than ever on all elements of ESG, but particularly with sustainability. Our leadership in this area has enabled Johnson Controls to attract and retain the very best talent in digital, big data and IoT."
What new skills has the company had to accommodate?
"Skills in energy management, energy auditing, and more widely in full-spectrum sustainability auditing are key as we move into this new paradigm. Johnson Controls is in a strong position in having had skills like this embedded in our Performance Infrastructure teams for several decades. So, while there have had to be some shifts in focus and an expansion in footprint for these teams, this legacy talent and corporate knowledge has allowed Johnson Controls to accelerate into supporting our customers' sustainability journeys without missing a beat."
How has sustainability requirements filtered down the supply chain?
"These requirements cut both ways for Johnson Controls. As we work with our own supply chains to focus on decarbonisation and up-stream Scope 3 emissions in particular, we have had to incorporate these considerations into our purchasing decision-making processes.
"Johnson controls is committed to creating a supplier sustainability council with cohorts of suppliers and their tier-one suppliers, and providing them with training on sustainability best practices and OpenBlue digital tools to meet ambitious public sustainability goals. Johnson Controls weights sustainability equal to other key metrics in supplier performance evaluations and provides a preference for suppliers with excellent sustainability ratings."
"In addition we work very closely with our customers as we support them in their sustainability and decarbonisation journeys and in achieving our ambitious down-stream Scope 3 emissions targets – with a commitment to investing 75% of all new product development R&D in climate-related innovation to develop sustainable products and services.
What are your top tips for suppliers to start their sustainability journey?
"Lean in to sustainability and decarbonisation. Rather than seeing this as a restriction or an additional cost of doing business, see the decarbonisation revolution as the disruptor of our generation – affording suppliers and manufacturers opportunities to develop new products and to exploit new markets. We at Johnson Controls are at the vanguard of this industry shift for the built environment and look forward to taking this journey with our suppliers."
Moving forward, Johnson Controls is continuing to take significant steps to further improve its environmental impact and has committed to achieving net zero Scope 1 and 2 carbon emissions by 2040 – ten years ahead of the Paris Climate Agreement goal. The company aims to cut its operational emissions by 55% and reduce customers' emissions by 16% before 2030. These ambitious 2030 emissions reduction targets have been approved by the Science Based Targets initiative.
Johnson Controls also recently became the first industrial company to issue an Integrated Sustainable Finance Framework as well as a Sustainability-Linked Bond, building on its earlier leadership in green finance with its prior green bond issuance and the linking of its senior credit facility to sustainability metrics. As part of its Integrated Sustainable Finance Framework, Johnson Controls further committed to achieving ambitious absolute emission reductions by 2025.
If you would like to read more stories like this, then please click here