Meeting demand for sustainable housing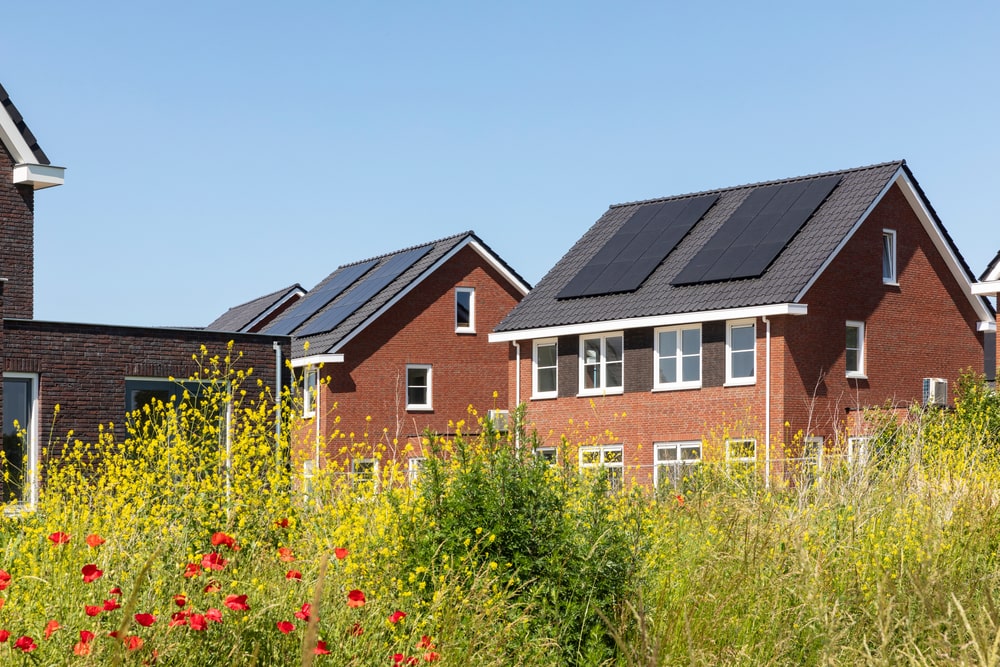 The construction industry consumes resources and produces emissions at a rate that is not sustainable.
However, as consumers seek more eco-friendly housing and ever-changing environmental legislation is implemented, the sector must move with the times and adapt to change, says Jamie Johnson, CEO, FJP Investment.
Awareness of the construction industry's carbon footprint and the action required to mitigate irreversible environmental damage were amplified at last year's COP 26  summit during the Cities, Regions and the Built Environment Day. The event led to governments and organisations committing to sustainable building targets and laying road maps towards net-zero.
From an ESG standpoint, it vital that companies are willing and able to meet these targets. After all, the built environment of which the construction industry is a key component, currently contributes to around 40% of the UK's carbon emissions. Manufacturing of building materials, the use of non-sustainable material, and high energy consumption of buildings once constructed take a heavy toll on the environment.
Moving on then, the construction industry must find a way to merge the UK's need for housing with new greener ideas.
What's slowing down the switch to greener construction?
Sustainable construction will become the norm in the future, but the slow rate of uptake in eco-friendly practices indicates barriers that must first be overcome.
Finding the workforce to conduct sustainable project is challenging with the current lack of green skills available. According to an estimate by the International Energy Agency in June, 14 million jobs (including 117,000 in the UK) will have to be filled before the end of this decade merely to service the world's growing green energy infrastructure.
A short supply of workers trained in sustainable practices can cause delays to green projects. As such, the industry must keep up by upskilling and reskilling the workforce – most importantly from the bottom with a focus on incorporating new skills and requirements in apprenticeship courses, such as heat pump installation. Investment in training in how to retrofit properties is also vital.
Building sustainably begins at the planning stage, yet planning and financial constraints tend to be two of the biggest factors in boosting sustainability. Unfortunately, It can be challenging to build new relationships with sustainable suppliers. This is a problem because relationships built between construction companies and suppliers are essential for establishing mutually beneficial processes and friendlier costing rates. Undeniably this makes high initial incurred costs for sustainable materials and technology unfavourable in comparison to less sustainable builds. Figures state that about 40% of UK businesses said cost was the biggest issue in implementing sustainable practices.
Clearly then, the industry must come together on several fronts to remove barriers that are preventing advancements in greener construction. A key component in achieving this will be amplifying the incentives available.
Keeping up with demand and regulations
Switching to sustainable construction means that the industry not only plays its part in the fight against climate change, but also meets changing demand and regulation.
As consumers become more conscious about their carbon footprint, they have started revaluating their preferences, with many prepared to pay higher prices to achieve their sustainable aspirations. Naturally, one of the main concerns for buyers is obtaining a property with greater energy efficiency.  In fact, a recent research survey commissioned by FJP Investment revealed three quarters (74%) of potential buyers are attracted towards the greater energy efficiency that new-build properties afford.
These preferences will undoubtedly increase amongst Britons as fuel prices soar forcing potential buyers to look for a way to free themselves from increasing financial strains with more energy efficient homes. This has also become a major consideration for many that have continued to work from home as they face higher energy bills.
Making a move to sustainable construction will also allow companies to stay ahead of the rapidly changing legislation. One such example can be taken from the recent Spring Statement, in which Chancellor Rishi Sunak announced that VAT on home insulation, solar panels and heat pumps will be reduced from 5% to zero for the next five years. The policy will make it cheaper for homeowners in England, Wales and Scotland to make properties more energy efficient which will, in turn, drive down energy bills and help support retrofitting work for the construction sector.
Removing barriers towards a completely environmentally-sound, net-zero construction industry is challenging and will take time. However, the process must be sped up with a huge push for green skills through reskilling and upskilling at all levels, and all sectors of construction establishing a common goal by opting for sustainable materials and practices. Achieving this will allow companies to remain competitive while playing their part in averting the climate crisis.
Jamie Johnson is the CEO of FJP Investment, an introducer of UK and overseas property-based investments to a global audience of high net-worth and sophisticated investors, institutions as well as family offices. Founded in 2013, the business also partners with developers in order to provide them with a readily accessible source of funding for their development projects.
If you would like to read more stories like this, then please click here