Onwards and upwards: Modular Construction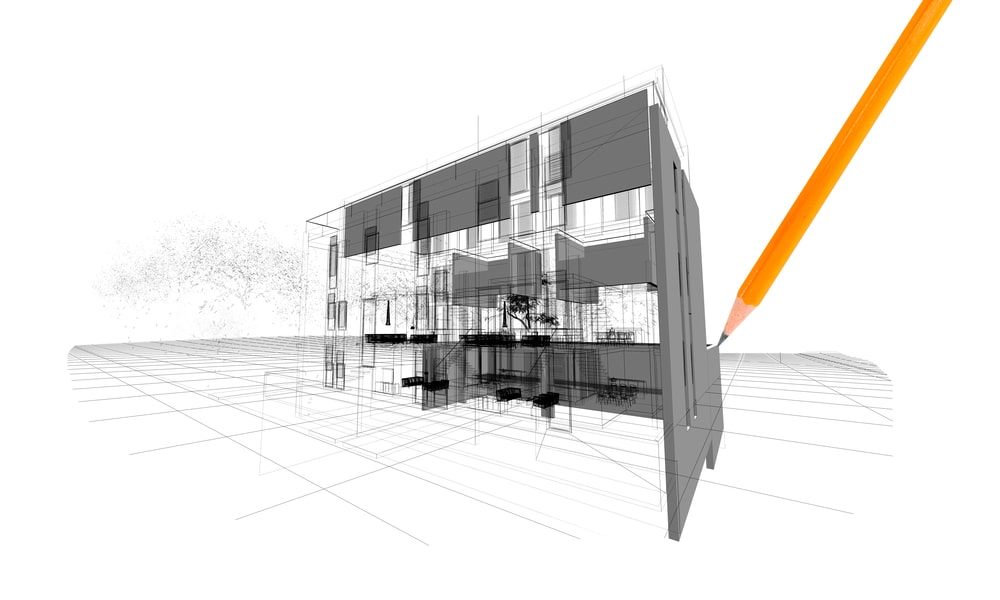 As we look ahead to 2019, Britain, and especially London, is facing a severe housing crisis. There just aren't enough decent, affordable homes to fulfil the ever-increasing demand. Even UK Government's schemes such as help to buy have proven ineffective and millennials continue to struggle stepping onto the property ladder.
This, coupled with an impending skills shortage and the continued uncertainty around Brexit, means that the coming year is set to be a challenging one for our sector. That's before we even really get to grips with the government target for 300,000 homes to be built each year.
However, we remain positive that through continued adoption of new technologies such as artificial intelligence, as well as developments in off-site and modular construction, 2019 will be a year where our industry takes significant strides towards addressing these challenges. Jonathan Hunter, COO of Elecosoft, looks at how modular housing could provide the solution.
Making it modular
A recent report by London's think tank Centre for London highlighted the challenges the housing crisis is creating and suggested the adoption of Modern Methods of Construction (MMC), which includes elements such as off-site manufacturing to reduce build-time and costs significantly.
The UK has seen a steady rise in off-site construction methods. Demand from the market is also encouraging councils to open up their doors for modular. Indeed, the market for prefabricated modular buildings and portable accommodation is estimated to have increased by 6% in 2017 – a significant improvement from 2016.
However, off-site methods of manufacturing and construction are not fully integrated into the plans and while in time this will change, we still have a long way to go. To reach the ambitious targets set by the government, it is imperative that all parties jointly adopt modular methods, supported by digital construction tools.
The power of off-site
Returns of off-site construction are plenty. It not only helps reduce the build time and cost but also leads to an improvement in safety, minimises wastage and protects against external elements such as the Great British weather.
With all the uncertainty of Brexit and an ever increasing shortage of labour availability, modular has the potential to reduce dependence on a manual skill-base by moving to a leaner manufacturing process.
A brilliant case in point for modular would be the innovative projects by Naked House. It is a not-for-profit housing developer building genuinely affordable homes for people on modest incomes. For instance, the company is repurposing three council-owned sites in Enfield to build 22 affordable homes priced at around 65-70% of the full market value.
For modular to be successful, it is essential that off-site is chosen early in the design stages while collaborating across all phases. For developers, architects, and owners alike, modular construction companies can work with excellent levels of design and construction sophistication rivalling on-site counterparts.
One of our design tools, called Framing, offers design solutions for manufacturers, structural engineers and design practices in the timber industry. The software is used for the detailing of timber frame buildings in 3D, producing comprehensive material schedules, manufacturing drawings for manual production along with direct links to industry automated machinery and saws.
Luke Walker of Timber Design Studios and a user of Framing tool says: "I drive past house-building sites in the UK that are being built from concrete blocks and think: why? They could design faster, build faster, have walls standing in days, and get them watertight in weeks."
"I believe that offsite, and timber frame, will eventually be the only way people manufacture for construction. Not just because it can be designed and manufactured digitally, but because it can be delivered on a lorry as a jigsaw that can be built in a fraction of the time of traditional methods – plus, it's greener and much more sustainable."
Framing enables Luke to visualise each model in 3D, thereby reducing on-site issues with clashing elements with other trades (such as M&E or HVAC), also allowing Luke to export his designs either directly to automated machinery or to integrate the Framing data within a BIM coordinated environment and hence making modular quicker than conventional methods
Addressing the skills gap
The digitisation of the construction industry is well underway, as we are seeing through increased take up of our BIM and mobile solutions and a growing demand for sharing real-time data; however large pockets of it still remains analogue. We expect the pace of change to increase as the industry's attitude to technology moves forward, with a realisation that it's a case of 'modernise or die'.
It is an oft-repeated fact that the UK construction industry is facing a skill crisis caused by a greying workforce and Brexit reducing the labour supply.
The sector looks ripe for disruption when you look at the poor sector productivity. Technology is a relatively simple way to drive efficiencies and therefore higher margins. Artificial intelligence and predictive technologies will strengthen technological transformation.
The data generated can drive automation, and offsite and modular building construction methods are likely to be commonplace. As the construction profession collects more and more real-time data and as collaborative software tools become widespread, decision making will improve resulting in enhanced project margins, and productivity and building sustainability.
Technology can ensure completing construction projects on time and to budget as the standard
Forging ahead
Going forward, the future looks bright. Modular has the potential to become the Ikea of the construction world, while AI and predictive technologies will strengthen technological transformation.
The data generated can drive automation, and offsite, modular building construction methods will be more commonplace in 2019. As the construction profession collects more and more real-time data and as collaborative software tools become more integrated, decision making will improve resulting in enhanced profit margins and productivity.
Off-site and increasing adoption of improving technology can ensure completing construction projects on time and budget is the standard rather than the exception.
If you would like to read more articles like this then please click here.