Navigating net-zero: We have the tools, so why are we falling short?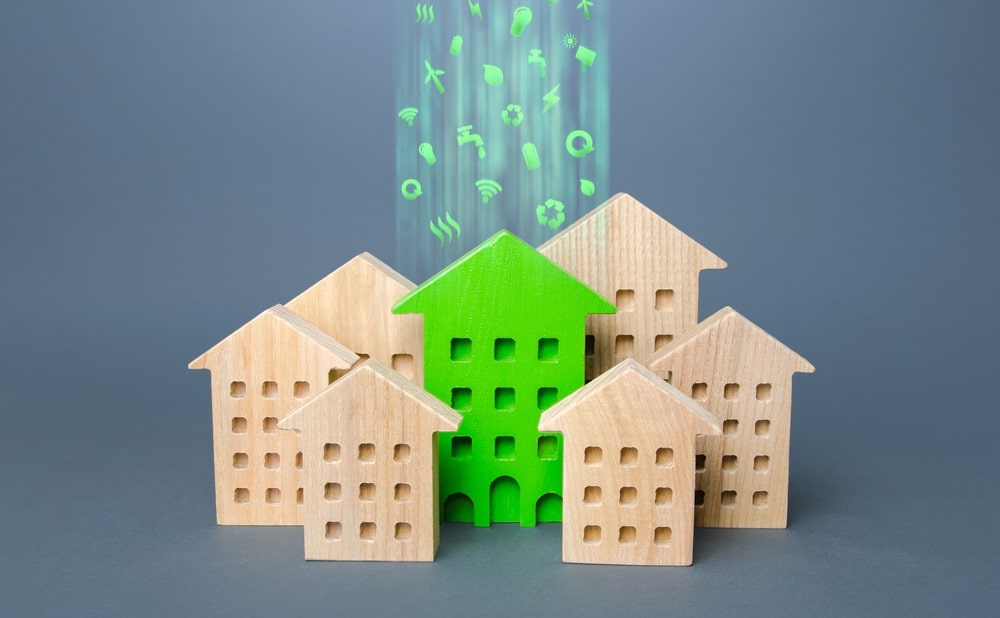 As preconstruction manager for retrofit and decarbonisation at Seddon, I am reminded daily of the urgent need for climate action, says Regan Costello. We are now at a critical point in our race to achieve net-zero by 2050, and the clock is ticking louder than ever as the daily impacts of climate change become increasingly visible to all. Yet the housing industry finds itself grappling with a burning question: despite having the tools and technology we need, why are we falling so behind on our carbon reduction targets?
Our built environment contributes a staggering 37% of global carbon emissions. It's a sobering statistic that underscores our sector's enormous responsibility and potential in combating the climate crisis. However, we currently have access to technology and solitons such as ASHP, PV, retrofit and innovative build methods that could lead to emissions reductions by over 50% by 2030. I firmly believe that we can and must do more.
Meanwhile, according to a recent report by McKinsey the potential for substantial change is within our grasp. There are various effective solutions mentioned that are at our disposal, from low-carbon insulation and cement to energy optimisation of buildings and waste management. If we take the initiative and implement these solutions at scale over the next five to ten years, we could reduce overall building emissions by up to an astounding 75%. The data speaks for itself that we could be doing more.
So why aren't we urgently transforming our approach and leveraging these solutions at the pace and scale needed to hit net-zero? The primary hurdles appear to be a lack of clear and decisive government policy, inadequate data on existing housing stock, rising costs, lack of funding and clarity in funding, as well as complex supply chain issues. However, these barriers are not insurmountable, and we cannot afford to be daunted by them. The solution lies in prioritising two key strategies that are already within our reach: retrofitting existing housing stock and increasing the adoption of low carbon building solutions such as Passivhaus standard in new developments.
At Seddon, we've seen the success and tangible benefits of these strategies firsthand. Retrofitting is an essential element of net-zero, given 80% of the building stock that will exist in 2050 is already standing. Hence, it remains our only viable route to net-zero by the mid-century mark. Recognising this, Seddon has joined the Greener Futures Partnership framework this year. This seven-year initiative aims to ensure all homes achieve a minimum EPC Rating of C by 2030, a pivotal step in our net-zero journey.
In new build developments, Passivhaus provides a feasible solution for providing low carbon homes, which also provides significantly lower running costs for occupants. At Seddon, we know firsthand scaling up Passivhaus delivery is a viable solution. Our partnership with Salford City Council has seen Seddon deliver 392 affordable Passivhaus homes already. The increasing presence of Passivhaus in the marketplace underlines its feasibility as a low carbon build solution that drives us on the net-zero journey.
As encouraging as these strides are, we're still not where we need to be. The housing sector's current pace of change still isn't fast enough to tackle the climate crisis. The clock is ticking and while the target date of 2050 may seem distant, we must act now. It is not enough to simply treat sustainability initiatives as tick-box exercises; the industry must collectively overhaul its operations to attain net-zero.
To drive real progress in meeting the government's ambitious goals, we must implement proactive measures such as retrofitting and Passivhaus swiftly, decisively, and with purpose. At the same time, government bodies must provide clear policy directions and incentives to catalyse these changes.
Our sector's mission to net-zero may be challenging, but we are equipped with the right tools, knowledge and effective strategies already in operation. Now, we need to foster cross-industry collaboration, share knowledge, and scale up these practices throughout the sector. While we are in a race against time, I still remain optimistic that with concerted effort, we can drive the housing sector towards a sustainable, net-zero future. It's time to be bold now more than ever and change the blueprint. The clock is ticking, but we must not falter in the face of it.
If you would like to read more stories like this, then please click here