Plastic Tax could increase costs by 2400%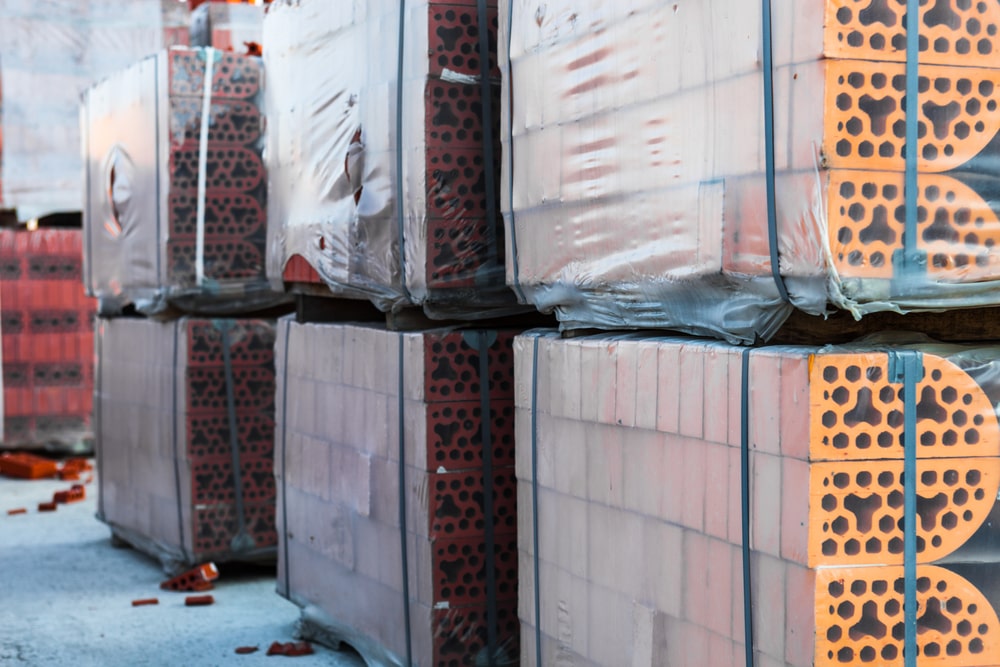 The builders' merchants sector needs close collaboration with product manufacturers and Suppliers if it is to mitigate the impact of a looming increase in plastic packaging tax, according to National Buying Group (NBG).
2,400% increase
The advice comes after analysis with NBG Partner, Kellaway Building Supplies, revealed a potential 2,400% increase in tax as the Government looks to address the volume of plastic packaging in routine use and to fully recover the cost of recycling waste.
The first change is the new UK's Plastic Packaging Tax from 1st April 2022 which will see products imported and packaged in the UK in plastic packaging, with less than 30% minimum recycled content, subject to a £200 per-tonne tax.
This will be followed sometime later by the Extended Packaging Producer Responsibility legislation when merchants will likely be 100% responsible for the cost of recovery of all 'consumer-facing' packaging, and the cumulative effect of both could be severe without action.
Plastic still widely used
"Plastic packaging remains widely used across the building products sector for items such as bricks, plumbing, drainage, kitchen, trade counter and bathroom products, which means these tax changes will reverberate across the supply chain," says Nick Oates, Managing Director at National Buying Group.
"With merchant businesses carrying the cost burden, ideally redesigning packaging to eliminate or reducing plastic content is best, if they are to avoid a financial cliff-edge. If this is not possible the next best choice, will be switching to packaging containing 30% recycled content or more, all which must be supported by providing evidence based accurate product data."
He continued: "We've assessed one of our merchant partners, Kellaway Building Supplies, to try and understand the potential impact and the findings are very concerning. Our assessment is that a mixed merchant with 15 branches could be looking at an increase in the tax burden of circa 2,400%, from circa £5,000 to £105,000."
Plans pushed back
The Government has pushed back the planned implementation date from April 2023 to an as yet unspecified date, but Nick says this should not lead to complacency.
"This is a delay not a cancellation. It's good news, in that it gives everyone more time to reduce their existing use of plastic packaging before the dramatic increase in costs, but there is still a lot of work to be done."
In a bid to mitigate the potential impact of the increased charges on its independent merchants, NBG has embarked on a collaborative project with the help of a packaging specialist along with a core group of its Partners, namely Kellaway Building Supplies, Frank Key Group, Hughes Forrest Ltd, Palladium Building Supplies and also Suppliers, Aggregate Industries, Cemex UK, Etex, Forterra Building Products, Knauf Insulation Ltd, Ibstock Brick, TIMCO and Toolbank Ltd.
Best practice
The aim of the project is to drive the reduction of plastic through creating guidance and best practice examples for Partners and Suppliers around optimisation and potentially changing packaging. As part of this, the Buying Group is looking to provide a calculator for Partners to aid forecasting and introduce the requirement for a quarterly packaging statement from Suppliers to monitor continuous improvement.
Together with these efforts, NBG is also urging Suppliers to be more forthcoming with the provision of accurate packaging data, now including plastic content of more than 30%.
"The new tax system for plastic packaging is extremely complex with packaging waste from merchant yards subject to taxation that they will be liable for," says Nick. "Therefore, support from and working with manufacturers to reduce packaging waste is critical".
If you would like to read more stories like this, then please click here