Procurement built for the construction sector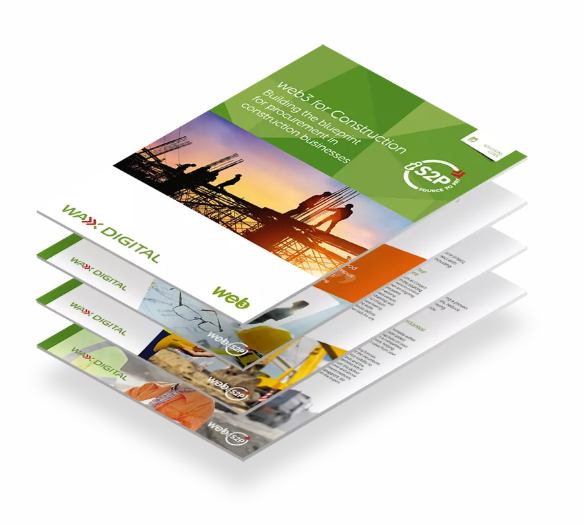 According to The Chartered Institute of Building, 87% of construction professionals believe good procurement is synonymous with a successful project. However, project delays, unpredictable demand for labour and materials, and ever-changing building regulations can sometimes make 'good procurement' feel like an uphill battle.
It's busy times for the house building sector as the Prime Minister announced earlier this year that she wants house builders to construct 300,000 new homes a year to help meet the housing shortage. And, for work begin on these new builds, construction firms' procurement teams will busy sourcing and on-boarding new contractors, subcontractors and suppliers. However, in an attempt to get staff on-site to begin work quickly, non-compliant buying activities; risky sourcing processes; and decentralised supplier data silos have become common issues for procurement. Without strict procedures for procurement in place, projects could be delayed if part of the supply chain does not deliver.
In order to mitigate against risk and achieve a 360  overview of the supply chain, buyers need robust and transparent processes in place. A growing number of procurement professionals are abandoning their traditional, manual approaches to purchasing and turning to software to enable more transparent, controlled and cost-effective processes. And it's the software designed specifically for the building trade, such as web3 for Construction which is starting to gain popularity with procurement professionals.
Best of breed, cloud-based software can deliver: robust processes for supplier compliance; scalable and efficient sourcing; effective contract and supplier management; insightful spend analytics and more including:
Without doubt, the procurement landscape in construction is tougher than most due to its diversity, complex supply chain and projects, and traditional manual processes. Yet, they have a lot to gain from software that enables a more transparent, controlled and cost-effective approach to procurement.
To find out more about how web3 could help you build your own blueprint for procurement download our solution guide here.