Aggregate assists ambitious home build project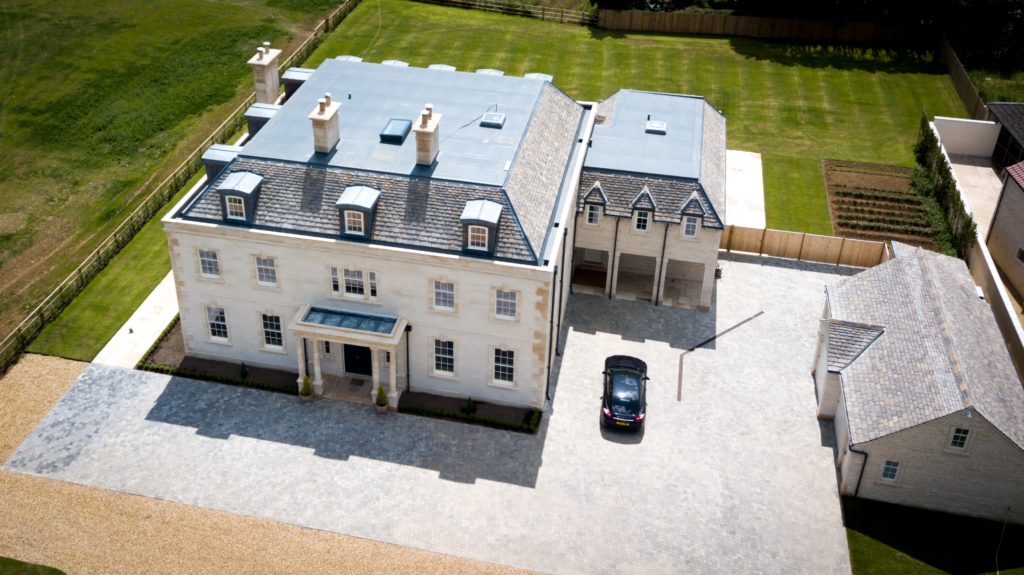 The former owners of the construction company, Barnack Estates UK Ltd, enlisted the help of Aggregate Industries in designing their own home to meet with the planning requirements of Sutton, Cambridgeshire.
The former company owners, Helen and Rob Facer, set about constructing their new home at Manor Farm Yard and called upon the expertise of their former buildings contractors once they learned about the planning requirements of the local area, which demanded that the roof tiling was in keeping with the aesthetic of the local area.
Their contractors quickly recommended Aggregate Industries' Bradstone Cotswold Tiles which consist of natural Cotswold stone and would blend in effectively with the rooves of surrounding homes in Sutton.
The Facers ordered 374sq m of tiles, as well as 13 Bradstone Cotswold Slate Vents, which came in a variety of shapes and sizes so as to allow quick and easy assembly onsite.
Mrs Facer stated: "The choice of roofing tile was incredibly important to us – as we wanted to make sure the chosen product suited our style without detracting from the other local homes. However, the other stone houses in the area used roofing slates that are no longer available, so it was difficult for us to find a match.
"We were therefore thrilled to have come across Bradstone Cotswold roofing slates. The product is stunning and offers the look of natural stone while offering all the durability of a more modern product. What's more, the Aggregate Industries team were a huge help throughout – from assisting us in calculating the exact quantity of product needed to provide it within just two-weeks."
The Regional Sales Manager for the South West at Aggregate Industries, Jamie Stratford added: "As the project needed to conform to specific local planning requirements, it was vital to use products that was in keeping with the area. The Bradstone Cotswold Slates from our range of building products provided the ideal solution, offering an easy-application process, long-lasting performance, combined with a beautiful finish."
If you would like to read more articles like this then please click here.