Construction output boost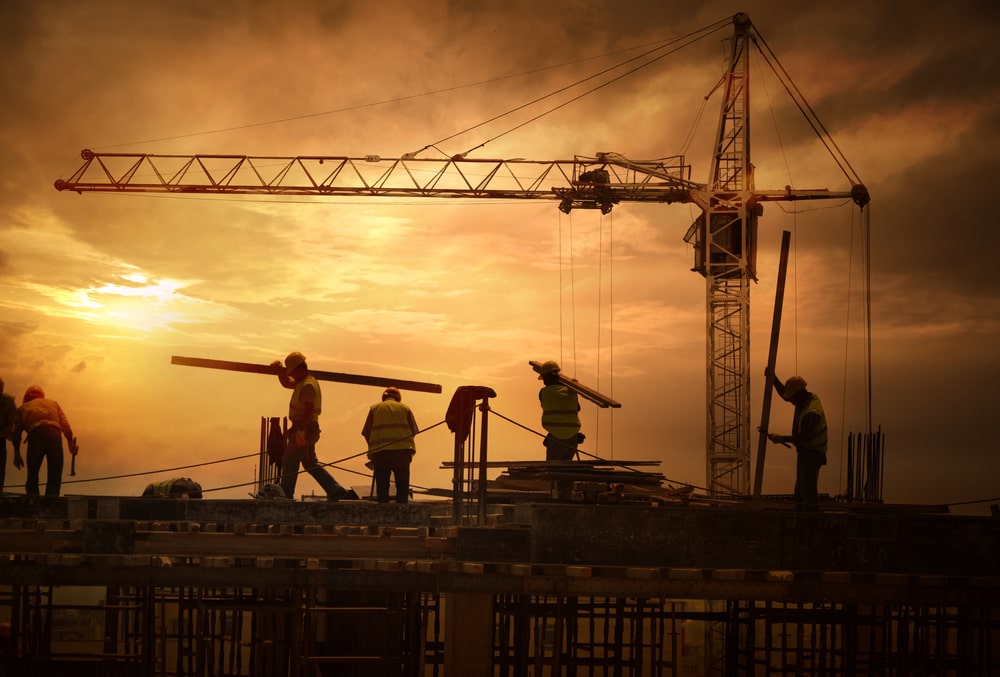 Construction output has received a further boost, with the fastest rise in construction orders since August 2021, according to the latest data from &P Global / CIPS UK Construction Purchasing Managers' Index® (PMI®).
March data pointed to a continued rise in UK construction output, registering at 59.1 in March, which was helped by the fastest increase in new work for seven months.
Commercial growth while civil drops
Commercial work was the best-performing segment in March (60.8), companies quoted that projects restarting amid the roll back of pandemic restrictions had influenced the boost. This sector has now seen output growth accelerate for three months in a row, the latest upturn was the strongest since June 2021.
In contrast, the recoveries in civil engineering (56.3) and residential work (54.9) lost momentum in March.
Improving opportunities
The latest survey saw companies citing improved tender opportunities and resilient customer demand, despite some reports that economic uncertainty and rising costs had limited new business growth.
Mirroring the trend for new orders, the latest data signalled a sharper increase in purchasing activity across the construction sector. Input buying rose at the steepest pace since July 2021, driven by a combination of stronger demand and efforts to build stocks where possible.
Capacity constraints, a lack of haulage availability and ongoing logistics difficulties led to another sharp downturn in supplier performance. Around 33% of the survey panel reported longer lead times for construction products and materials, while only 1% saw an improvement. However, delays remained less widespread than the peak seen last summer.
Inflation concerns
Escalating inflationary pressures and concerns about the economic impact of the war in Ukraine contributed to a sharp drop in business optimism. The degree of confidence about the growth outlook was the weakest since October 2020.
Tim Moore, Economics Director at S&P Global, which compiles the survey said: "Commercial projects helped keep construction growth at its highest level since last summer as clients boosted spending in response to the roll back of pandemic restrictions. Civil engineering also fared well in March as work on major infrastructure contracts underpinned growth. Residential work found itself in the slow lane, however, as some firms noted that greater caution crept into spending decisions.
"The construction recovery looks set to continue in the near-term as order books improved at the fastest pace for seven months in March. Input buying and job creation in the sector also remained indicative of strong underlying momentum."
Brian Berry, Chief Executive of the FMB said: "Construction output has been sustained during March through the buoyancy of commercial projects, but the latest PMI data makes clear that growth in the repair, maintenance, and improvement (RMI) and house building sectors has stalled. For smaller construction firms, these projects represent the bread and butter for their businesses. Faced with rampant inflationary pressures and significant uncertainty regarding the economic impact of the war in Ukraine, it's clear that these smaller building firms look set to suffer at a time when consumers are tightening their belts."
Berry continued: "After a testing period during the pandemic and with business optimism now at a 17-month low, the Government should take a proactive approach to reduce the difficulties. A measure that would act as a boost for builders and reduce long terms costs for consumers would be the introduction of a National Retrofit Strategy. This would create demand for retrofit projects, that local builders will then deliver and cut energy bills for customers. Additionally, with the pace of job creation easing to its weakest level so far this year, attention must be given to encouraging greater numbers of employers to train young people into construction careers."
If you would like to read more stories like this, then please click here