Design competition launched for new Notre Dame spire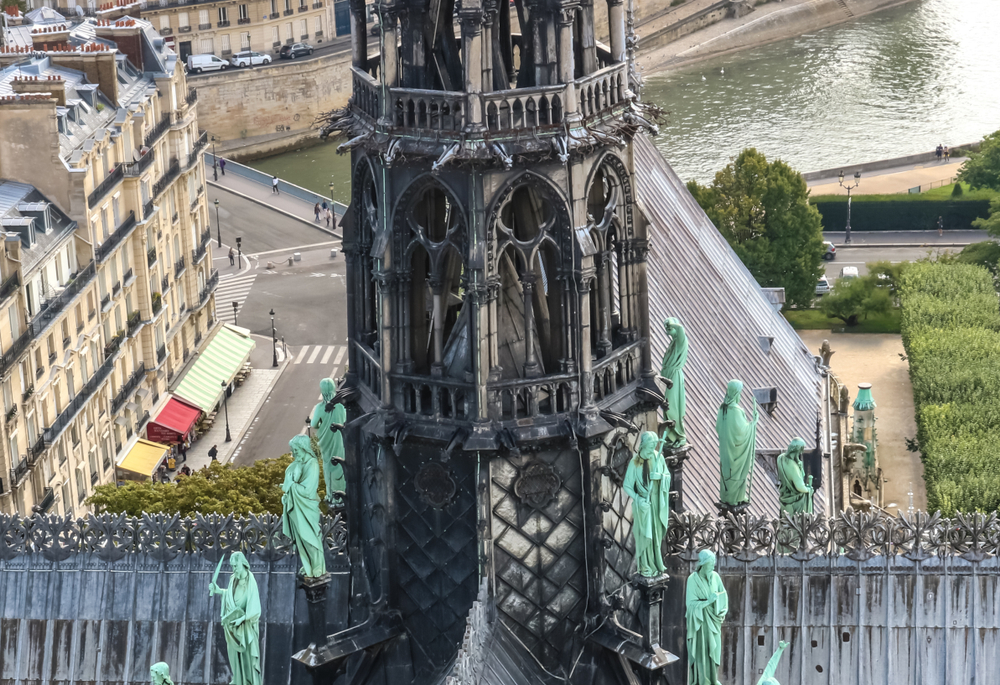 The French Government has launched a design competition for a new spire for Notre Dame Cathedral after a devastating fire destroyed the original.
After a devastating fire destroyed the original spire at Notre Dame a new design competition has released a call to architects across the globe to design a new one. The original collapsed in a fire that caused extensive damage to the cathedral which has stood in the French capital since 1163.
Officials have said the new spire can be identical to the original or a totally new design. The fire took place during extensive restoration work and experts estimate that undoing the damage of the fire could take decades and cost around €1Bn.
Iconic statues from the spire were removed for restoration before the fire. A number of companies have pledged money for the new restoration and President Emanuel Macron has set a five-year time scale for reconstruction.
The competition was launched by French Prime Minister Eduardo Phillipe who admitted that the five-year reconstruction would be a huge challenge. The spire was added to the 850-year-old cathedral in the 19th century, with Phillipe saying the new design can be 'identical'.
The restoration project is expected to use modern techniques such as steel beams in the new roof and digital scans of the church before the damage. The cathedral is expected to be closed while rebuilding takes place, and hundreds of millions of Euros have already been donated.
If you would like to read more articles like this then please click here.