Gammon Construction Partners With 3D Repo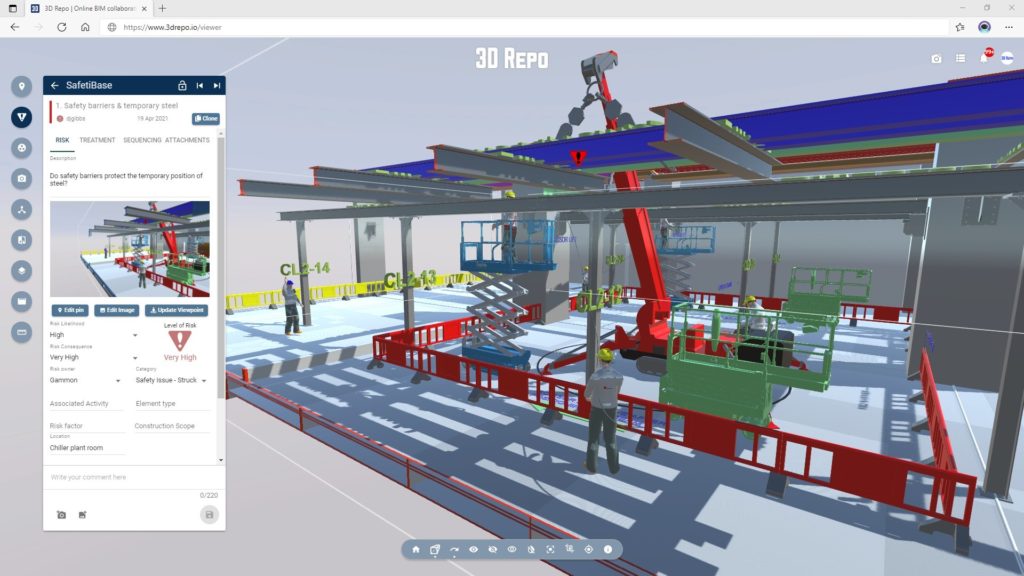 Gammon Construction Limited and 3D Repo have formed a strategic partnership for Building Information Modelling (BIM) data.
Gammon is the first organisation in Hong Kong to use 3D Repo's platform, which is equipped with SafetiBase, a 4D tool which helps improve health and safety via collaborative risk identification. This new partnership will also see Gammon's digital innovation business, Digital G, promote and provide support for the 3D Repo BIM platform to users in Hong Kong, Singapore and Macau.
Referring to the use of 3D Repo on the AMC project, Ryan Wong, senior construction manager at Gammon E&M, AMC project, said: "We found that questions expanded beyond safety and resulted in the team asking questions about quality and the practicalities of construction. Many of the queries would have been picked up later, such as has specialist plant and equipment been procured? How is it going to get in and out? Where will it be stored? But the proactive 4D workshops picked these items up early, saving us time and potential complications down the line.
"We are now exploring options on how to enhance collaborative planning with 3D Repo, such as using immersive technologies like a BIM CAVE."
Dr Jozef Doboš, founder and CEO of 3D Repo, said: "We are delighted to be partnered with Gammon Construction and Digital G, who are experts at bringing innovative digital solutions and smart technology to the construction industry. The 3D Repo platform has helped numerous large and complex projects in the UK and Canada to push the boundaries through digital construction, and we're excited to bring those benefits to new territories through the expertise of Digital G."
This partnership follows Gammon's recent roll-out of 3D Repo and SafetiBase on high-profile projects such as the new HK$4.75bn Advanced Manufacturing Centre (AMC) project in Hong Kong. Following this success there are plans to scale on other Gammon projects and co-develop solutions for 4D modelling, IoT and immersive BIM CAVE environments.
If you would like to read more stories like this, then please click here