Health and Safety and Fire Safety North unveil content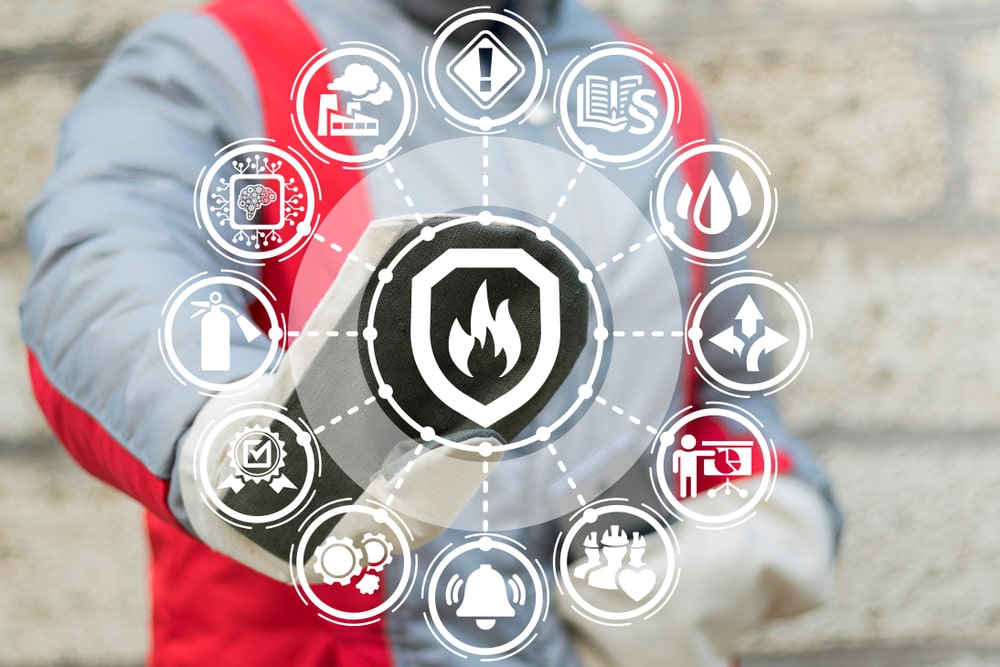 Health & Safety North and Fire Safety North has announced an unparalleled line-up of free education content for 8-9 October 2019 at EventCity in Manchester. The co-located events will return to EventCity for the third consecutive year and will attract more than 2,000 delegates and boast 150+ exhibitors showcasing all the latest products, innovations and services in the health and safety and fire safety sectors. This year will see 30+ hours of CPD accredited content featuring educational seminars, industry debates and practical presentations. The event, the biggest of its kind in the North of England is THE place to test the latest technology, select the most up-to-date solutions and confer with like-minded professionals.
Health and Safety Content programme
Every year, the event prides itself in gathering together the industry's most respected voices to share fresh perspectives and insights on the challenges and solutions of today. This year is no exception. The British Safety Council (BSC), the Health & Safety North show's Educational Partner, will deliver this year's conference theatre content covering leadership and influencing organisational culture on day one and managing health and wellbeing within the workplace on day two. Key sessions include a health and safety legislative update by Chris Green from Keoghs Solicitors, and the significance of mental health and wellbeing in the workplace by Mates in Mind. Other keynote speakers include HSE Policy Advisor Neil Stone and British Safety Council Chairman, Lawrence Waterman OBE.
Another well-received feature of the event is the re-branded HSM Knowledge Exchange Theatre in which panels of experts will take part in interactive question and answer sessions with the audience on a range of pertinent health and safety topics. This initiative is actively supported and sponsored by Health & Safety Matters (HSM), the leading publication for the health and safety sector. Key sessions include working at height and preventing falls, the future of health and safety legislation, respiratory protection and face fitting guidance, how to ensure health and safety competency and much more.
 Fire Safety Keynote Theatre 
Complementing Health and Safety North, Fire Safety North will offer a line-up of free seminar sessions and the chance to gain insight on improving fire safety, business continuity and protection for organisations. The content is organised by Fire & Security Matters Magazine and the event sees the return of the Fire Safety Keynote Theatre, sponsored by Advanced, one of the world's leading fire systems businesses. After each session, Advanced will give a live and interactive demonstration on how to eliminate unwanted alarm signals.
Keynote sessions include 'assessing fire safety risk and liability', which will be delivered by BAFE Chief Executive Stephen Adams. The day will conclude with a mock trial delivered by leading fire safety lawyer Warren Spencer who has prosecuted more cases than anyone else in the UK under the Regulatory Reform (Fire Safety) Order 2005. Delegates will be the judge and jury for the re-enactment of a real-life trial, which examines the role of Responsible Person.
Dennis Davis of the Fire Sector Federation will give a keynote address on the future of fire safety laws post Grenfell. Leading lawyer Kathryn Turner will lead a session on ensuring that your building is compliant with fire safety laws. IFSM chairman Dr Bob Docherty will also ask the question does your building conform – when an inspector calls. Both will give key advice on fire safety compliance to avoid the threat of prosecutions. All sessions featured in the seminar programmes are CPD accredited and offer free CPD hours to all attendees.
Why attend?
The unrivalled professional content available at Health & Safety and Fire Safety North offers visitors the chance to hear from industry pioneers and actively participate in the discussion of the biggest topics and issues the Health & Safety and Fire Safety industries are facing in 2019. Join the conversation and register today for live debates, interactive Q&A sessions and the chance to network with thousands of industry professionals.
The Health and Safety North and Fire Safety North is free to attend and will take place on 8-9 October 2019 at EventCity Manchester.
If you would like to read more articles like this then please click here.