HS2's precast factory starts production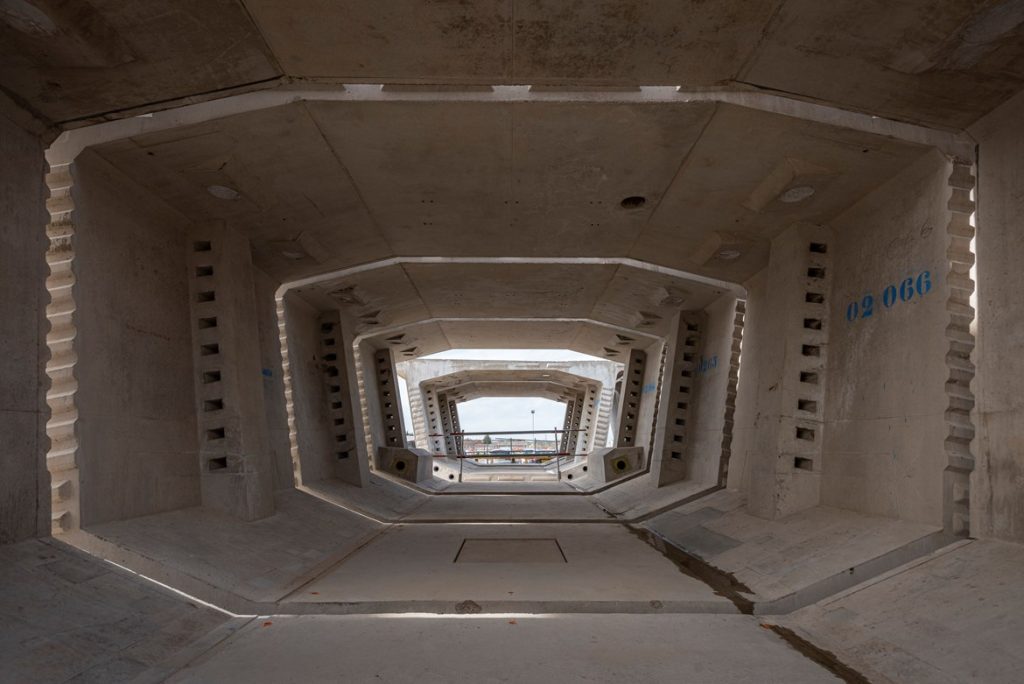 HS2's new purpose-built factory has begun manufacturing precast segments for a network of nine viaducts that will take high-speed trains between London, the Midlands and the North.
Almost 3,000 viaduct segments will be manufactured at the open-air factory in Kingsbury, Warwickshire, which employs around 1,000 people on the 55,000 square metre site.
The huge concrete segments will be used to build the Delta Junction, a triangle-shaped series of viaducts.
The deck segments, which each weigh up to 80 tonnes, are 3.5m high and come in two different widths – 7m or 11m, to support single track and double track sections of the railway.
A 54 metre-long gantry crane lifts each segment during the manufacturing cycle, ahead of their onward transport to nearby Water Orton and Coleshill ready for on-site assembly.
HS2 Senior Project Manager for Delta Junction, Panos Psathas said: "We're pleased to see this next milestone on the Midlands section of HS2, as the first segments come off the production line, ready for the BBV team to start building the viaducts next year.
"The Kingsbury pre-cast segment factory is a major HS2 site in the Midlands, supporting around 1,000 jobs. Importantly, it's also home to BBV's Skills Academy, providing training opportunities across a whole range of disciplines for people in the region."
Pascal Albertelli, Project Manager at Balfour Beatty VINCI oversees the construction of the nine viaducts, from the substructures works to deck erection, including segment precast production at the Kingsbury site. He said: "Watching the first segments roll off the production line recently at our pre-cast yard in Kingsbury was a really proud moment for me and my team, who've worked tirelessly over the past two years to get us to this point.
"It's a fascinating phase of the project to be involved in, because of the sheer scale and the innovative production methods we've introduced here. It's incredible to think that this open-air factory will help to build HS2's Delta Junction, located just a few miles down the road."
The first segments made at Kingsbury will be used to build the 500m River Tame West viaduct near Water Orton. Construction of the substructures supporting the viaduct deck started earlier this year, with deck construction starting by the end of 2023.
Teams are employing a 'match-casting' technique, which involves casting each segment against the following segment in a production line, creating a seamless viaduct deck when installed. Each segment is uniquely precise and adjustable by as little as 5mm. This approach – where each segment is poured against the previous one – ensures the whole arch fits perfectly when assembled on site.
If you would like to read more stories like this, then please click here