Land & Water Switch to 100% HVO Fuel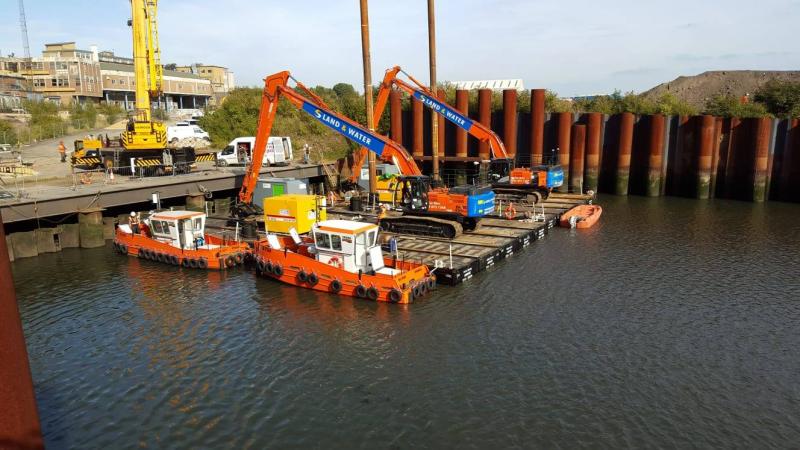 Land & Water, a wet civil engineering firm, has switched to using 100% HVO fuel in all of its projects as part of its commitment to reducing its carbon footprint. The UK-based SME also aims to become net carbon neutral by 2030.
This innovative and forward-thinking change from the engineering firm has been driven by a recent internal carbon footprint assessment, which showed that gas oil represents almost 75% of Land & Water's Scope 1 and Scope 2 carbon emissions.
With the red diesel rebate ending in April 2022, there has been a lack of clear direction from the UK Government on how to manage the switch to lower carbon alternatives. This is coupled with the absence of financial incentive. HVO fuels also present the civil engineering and construction sectors with a lower carbon alternative which is not only cost-effective, but also performs as well as diesel, which produces 14 million tonnes of CO2 every year.
James Maclean, CEO of Land & Water, said: "The UK's net-zero target is fast approaching, and cutting harmful emissions has never been more important to us here at Land & Water as we aim to reduce our environmental impact.
"The switch to HVO is the first and biggest step we can make on our Route Map to Net Zero; and with clients increasingly seeking sustainable projects, there is no better time than the present to implement this sustainable biofuel.
"I am delighted that Land & Water is working with suppliers Speedy, Crown Oil and WP to carry out this industry-leading movement and put decarbonisation front and centre."
HVO is up to 90% net carbon neutral, meaning that it considerably reduces carbon output on projects while being fully biodegradable.
If you would like to read more stories like this, then please click here