Modular eco-friendly schools completed in Essex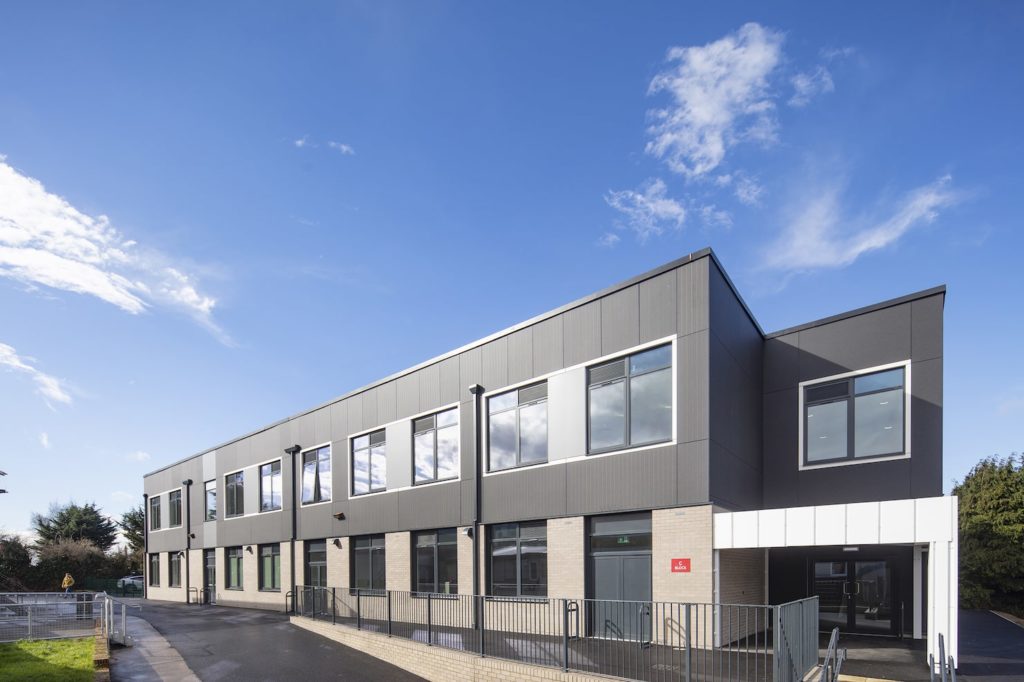 Works have completed on two projects for Essex County Council that will see emissions lowered as part of a decarbonisation programme.
Buildings have been completed at secondary schools in Brightlingsea and Clacton-on-Sea, creating spaces designed to tackle climate change while providing space for hundreds of extra pupils to learn and exercise.
Modular innovation
These schools feed into the council's modular innovation drive to create more than 750 much-needed new school places in the region. The net zero new-builds form part of a decarbonisation plan in the educational capital programme of work and meets the Department for Education's fresh air guidelines, ensuring the new schools are compliant with COVID-related health and safety requirements.
At Colne Community School and College in Brightlingsea, Pick Everard designed a new teaching block fully equipped with food technology rooms, resistant material workshops, standard classrooms, ancillary stores, plant room and WCs. It will use power generated on site to minimise solar heat gain and includes a range of energy efficient features, including high standards of air tightness. The daylight design provides a glare-free visual environment, further maximising energy efficiency.
Energy conscious design
Meanwhile, at Clacton County High School, Pick Everard have created an energy conscious design solution that generates power on-site through the provision of photovoltaic panels on the roof and an energy efficient heating system, via air source heat pumps. Delivering the full scheme for the client up to RIBA stage 3, architecture, structural, civil and principal designer disciplines then continued their services through stages four and five with the Main Contractor, delivering the sports hall, foundations and external works elements of the design. The completed project provides a new four-court sports hall with associated stores and a link to existing changing pavilion, six standard classrooms as well as a staff work room.
Preceding these two secondary schools, Sweyne Park School in Raleigh recently became the first in the county to benefit from a net-zero carbon, modular building in a £2.2m scheme, meaning that the scheme initiated by Essex County Council to create 750 school places in the region has now completed.
Modular flexibility
Keith Prendergast, national director at Pick Everard, said: "Current modular buildings offer a greater level of flexibility and innovation, and in the case of this particular scheme are ahead of the game in many ways – such as the adherence to DfE fresh air guidelines to ensure COVID compliance. The buildings are constructed off-site using the same materials and designed to the same codes and standards as conventional buildings – but in about half the time and with minimal disruption to the school. The units are produced in 'modules' to be put together on site. The build process is also more environmentally friendly as it reduces embodied carbon emissions."
Jon Ward, architect at Pick Everard, said: "It's great to see the expansion of another two schools in Essex come to fruition and our relationship with Essex County Council proving successful. Our experience and expertise in both education schemes and sustainability is particularly strong, positioning us perfectly to deliver the high-quality, hybrid designs required by the council, which were implemented to help both pupils and staff reach their full potential."
If you would like to read more stories like this, then please click here