One Crown Place gets topped-out in London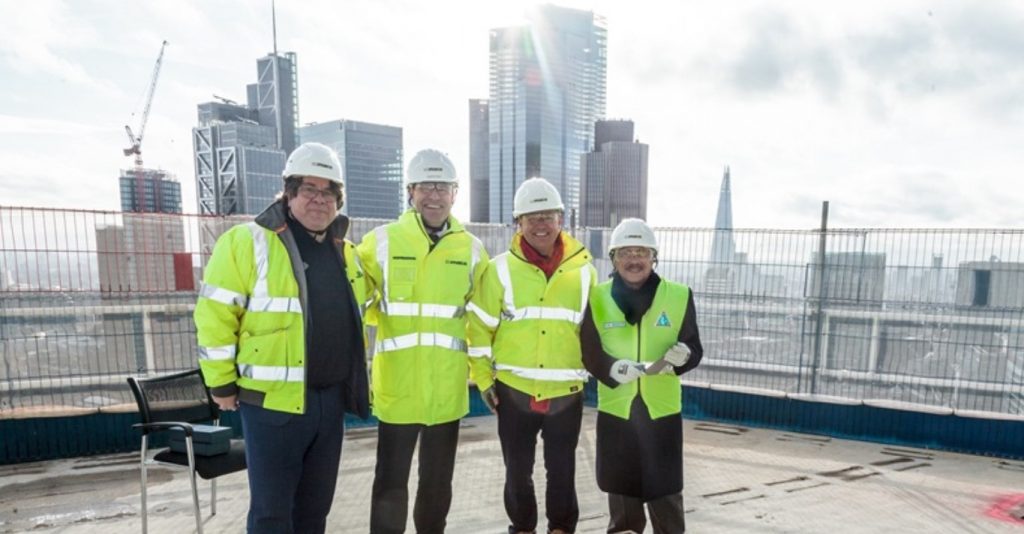 A distinct new building in the City of London and Hackney has been topped out by the principal contractor company Mace Construction Limited in the form of One Crown Place, with the Southernmost building have just recently been topped out while the Northernmost tower was topped out in Autumn 2019.
One Crown Place is owned by the commissioning company the MTD Group, which are an infrastructure conglomerate based in Malaysia, and will consist of 246 private apartments, a 41-room luxury boutique hotel, 140,000sq ft of office space, and 7,000sq ft of retail units, with completion of the development scheduled for the first quarter of 2021.
The Chief Executive Officer for Construction at Mace, Gareth Lewis stated: "After working on the construction phase of One Crown Place, we are proud of what we have achieved so far and thrilled to celebrate this project milestone on schedule.
"This project represents a complex construction challenge; and I am very proud that our hard work will deliver such an iconic new skyscraper for London. The next chapter of construction has commenced in full force and we are excited to work with MTD Group and our supply chain partners to bring this project to completion next year."
The MTD Group operates in Britain through its subsidiary AMTD London Development which is currently undertaking the One Crown Place scheme.
The AMTD London Development Co Ltd Director, Tee Kim Siew added: "We are very pleased to announce the topping-out of this iconic mixed-use development in Central London. This is a major milestone for MTD Group and demonstrates our commitment to delivering this landmark scheme to the highest standards.
"We look forward to continuing to work alongside Mace to realise our vision for the development and see them forge ahead with the fit-out of the apartments and hotel during this first half of the year."
If you would like to read more articles like this then please click here.