Plans for Major Homes Site Backed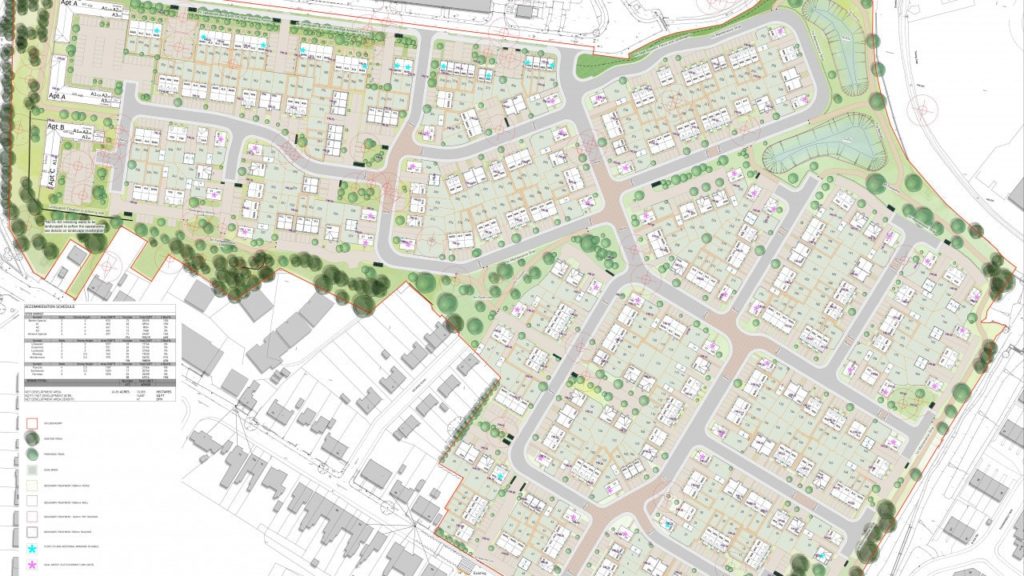 New detailed plans for a new housing estate on the site of a former industrial estate in Dudley have been backed.
Persimmon Homes Central is behind the reserved matters application of the Beans Foundry industrial estate off Birmingham New Road, which will provide 472 new properties on the site, with approval being granted by Dudley Metropolitan Borough Council in their first virtual planning committee meeting.
National consultants Pegasus Group produced the design and access to the site.
The site lies to the north of Sedgely Road West and east of the Birmingham New Road in Dudley and spans 33 acres. It comprises the former Beans Foundry and Newey Business Park. The Beans Foundry was demolished in 2008, while Newey Business Park is currently undergoing demolition.
The scheme will deliver a range of two and 2.5-storey houses, along with three and four-storey apartments.
Gemma Hizzett, an urban designer based in Pegasus Group's Leeds office who worked on the project, said: "This is a great achievement for Persimmon Homes. The site had a higher than usual number of constraints that had to be overcome through thoughtful and inventive design, including mine shaft locations, retaining wall structures, the implementation of noise barriers and a required stand off from a gas line.
"Our design also had to take into consideration the varying character areas for the house types, landscaping for the retaining structures and a scheme to protect houses from noise along Bean Road while also adding in some greenery to the area and open space for residents to walk the site."
Richard Hodson, Regional Planning Manager for Persimmon Homes, added: "This is an excellent result for Persimmon Homes and is testament to the strong working relationship Persimmon have with Pegasus Group's Design team in helping to achieve a successful outcome."
If you would like to read more articles like this, then please click here