Progress at £45m North East Lincolnshire Site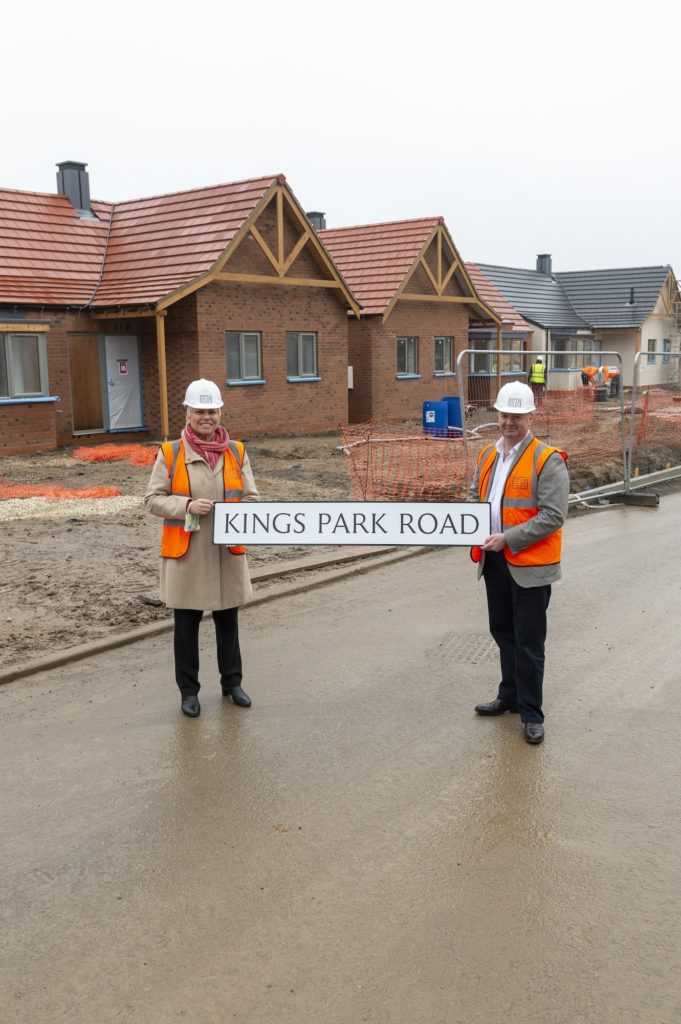 Work has commenced at one of North East Lincolnshire's biggest residential sites with developer E5 Living UK enlisting the help of Greater Grimsby MP Lia Nici to kickstart the project.
The first phase of King's Park will see 78 bungalows built by JemBuild, in Scartho, JemBuild secured the contract with E5 thanks to its commitment to using local labour and suppliers.
As well as new homes, there will also be a retail centre which will have amenities such as a convenience store to sever the new neighbourhood. The housing estate is part of a wider £45 million scheme which has gained outline planning permission for apartments for over-55s and 'step down' and social care unit to support patients leaving hospital but require on-going nursing care before returning home.
E5 Director Kevin Stevens said: "It's been a difficult year with COVID, and restrictions and the builders have had to cope with a lot. We've had supplier issues like everybody throughout the UK, but progress is happening and so far it's going very well. We are on target to deliver everything within two years, so we have some challenges but so far, so good."
Paul Barker, added: "We're currently working on five sites across the region, but King's Park is our largest project. It's a great scheme for local businesses securing an initial two years of work which is rare in the construction industry and ultimately will offer huge benefit to the local community.
"We have experienced significant supply chain issues with shortages in blocks, plaster and timber with potential shortages in insulation but good procurement has avoided delays to the project with the industry shortages. Fortunately, the 500,000 bricks for the whole development were purchased at project commencement in March 2020 so at least we won't run out of bricks!"
If you would like to read more stories like this, then please click here