£63M coastal flood defence scheme opens in Rossall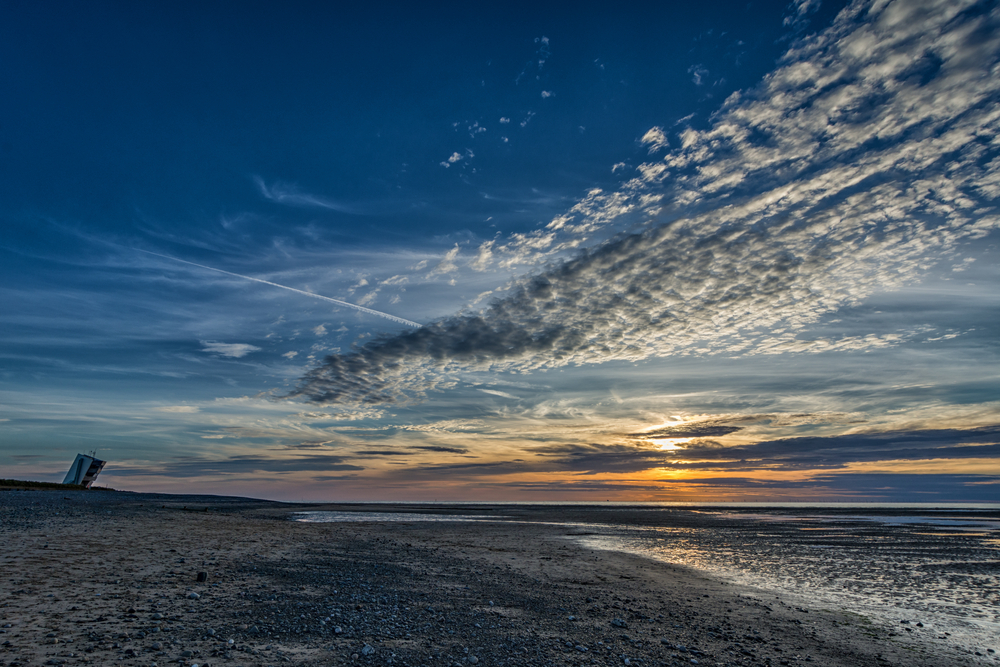 A £63M coastal flood defence scheme which will safeguard 7,500 homes in Rossall, Lancashire has officially opened. It represents one of the biggest investments in UK coastal flood defence to date.
Led by Wyre Council, in collaboration with the Environment Agency and main contractor Balfour Beatty, the Rossall scheme has constructed two kilometres of sea defences. These have been specially designed to withstand the Irish Sea over the next 100 years, protecting housing. hospitals and schools in the process. A century is a long time however, meaning that the new flood defence measures have had to take into account rising sea levels and possible weather patterns well into the future.
It's a feat of engineering that required 1.84km of sheet piling alongside 10,000 specially manufactured precast concrete units, 211,000 tonnes of stone, 46,000 cubic metres of insitu concrete and 327,000 tonnes of locally sourced rock from 12 quarries across the north of England.
"This is one of the biggest investments ever in a coastal flood scheme," said Sir James Bevan, Chief Executive of the Environment Agency. "It will reduce flood risk to 7,500 homes, create new green space and benefit the local economy, including by using locally sourced materials. It's a great example of partnership: by working together the Environment Agency, Wyre Council, our other partners and the local community have helped create an even better place for people and wildlife."
Defra Minister David Rutley added: "Rossall's new coastal defence scheme has been made possible thanks not only to significant government funding, but also the huge support of local government and other partners. The result is positive news for the community – regenerating the area, creating an ecology park and providing better protection for 7,500 properties from the risk of flooding.
"I also welcome the fact these vital defences have been constructed using local materials and expertise, supporting industry and the economy in the north west of England."
If you would like to read more articles like this then please click here.