SMART Balustrades Expands Portfolio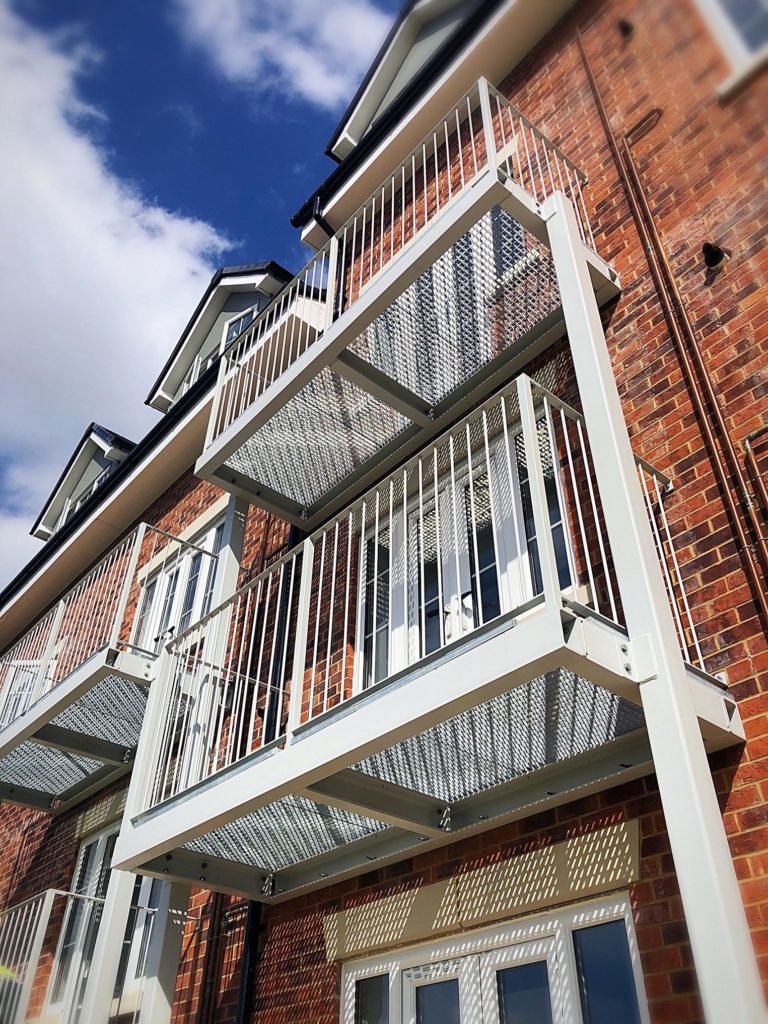 SMART Balustrades has expanded its services, thanks to an increased demand for outside space from homeowners and house builders alike. The handrail and balustrades specialist has added the installation of platform balconies to its portfolio.
Since the Coronavirus pandemic began in March, Staffordshire-based SMART Balustrades has seen an increase in enquiries for bespoke solutions. A recent report from YouGov showed that 14% of home buyers/owners now see having some sort of outdoor space as more important.
Steel frame platform balconies are subject to planning permissions but are easy to install and can be attached to walls of properties and are a cost-effective way to add additional space and value to homes.
David Hough, Managing Director of SMART Balustrades, said: "With housebuilding in the UK at a 30-year high and the impact of Covid-19 on our lifestyle choices, there is now a significantly increased demand for home improvements including expanding or adding outside space.
"As platform balconies are not part of the structure of a property, they do not eat into the internal space of the home, but rather create new living areas – ideal for outdoor living, entertaining and simply additional storage space.
"I think following the year we have had we are all a little more appreciative of our environment and nature, and the need to access fresh air when we can. Because of this people are looking for ways to create their own outside space at home – or even if they have an existing garden – a space they can access directly from a lounge or bedroom.
"These products are popular with both private homeowners as well as developers of residential schemes as they add coveted outside space but also increase sale value.
"The SMART Balustrades team and I are pleased to now offer platform balconies as part of our services and are already busy installing them on sites across the country."
If you would like to read more like this, then please click here