New technology improves safety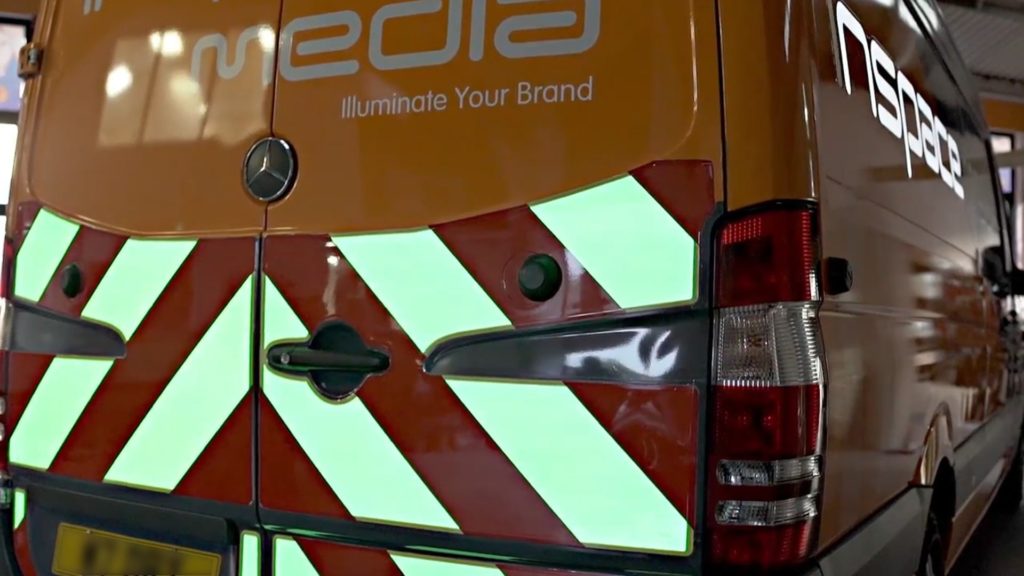 Inspace Media are helping to create a safer working environment for those who are work in the construction industry, specifically, those who work at the roadside or on a busy site.
The newly launched company's illuminated chevrons along with safety signage use unique and revolutionary technology that vastly improves both vehicle and worker visibility, so organisations can mitigate fleet risk and overcome duty of care concerns.
Director of Sales and Business Development at Inspace Media, Alex Knowden said: "There is a significant threat to construction workers from vehicles and mobile plant, with many incidents occurring each year. Our illuminated solutions provide far greater visibility when compared to premium-grade Chapter 8 chevrons or other reflective technology, so at-risk workers can be better safeguarded."
The innovative chevrons and safety signage also maintain the highest levels of performance, even in the lowest of light, at nighttime and in poor weather conditions – for example rain or fog – without limitations which are experienced by traditional chevron technology. This means that Inspace can enable organisations who work within the construction sector gain a greater level of vehicle and staff protection from site and roadside hazards.
The technology has been developed over the last two years and has also been independently tested in the most rigorous conditions.
The illuminated solutions also use patented components which are less than 1mm in thickness. This is turn, also makes the chevrons and safety signage suitable for all types of fleets as it can be shaped and moulded to onto anywhere on the rear or side of the vehicle. The tech also possesses a IP69 waterproof rating, and a minimum illumination life of 20,000 hours before the light starts to depreciate.
Mr Knowden added: "We have brought together a team of printing, technology and automotive specialists, with more than 30 years of experience working within the health and safety, fleet management and transport sectors, to create this industry-first vehicle safety proposition. We are already in discussion with a number of automotive manufacturers, as well as leading vehicle leasing and fleet management businesses, because they recognize there is a growing need from building and construction organisations for advance safety solutions."
If you would like to read more articles like this then please click here.