Town House building completed in Kingston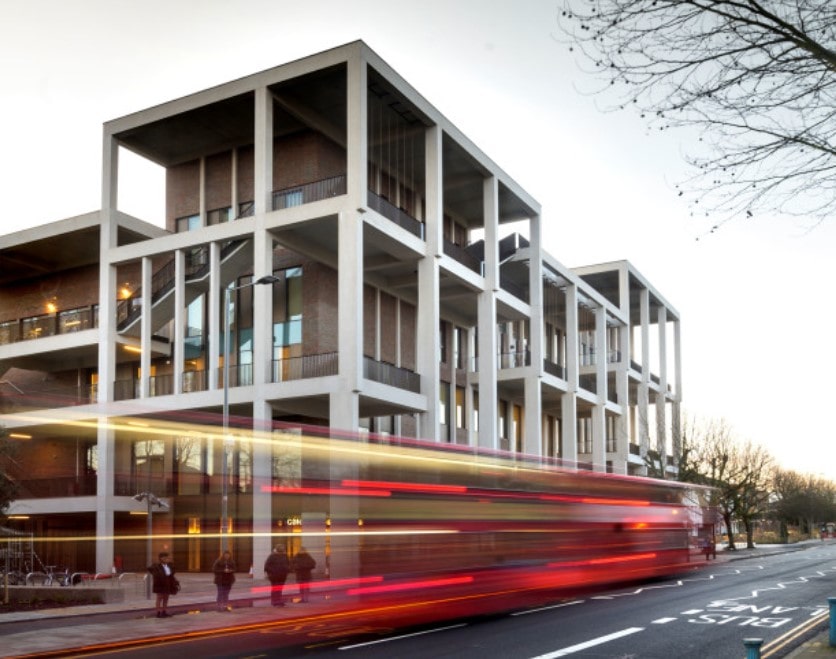 The contractor company Willmott Dixon have now completed the construction of a new teaching building for Kingston University in London named Town House, with the new building having been delivered as part of a £50M contract.
To provide further detail, the Town House development in Kingston features a multi-floor library, an archive, an open auditorium, dance studios, a studio theatre, informal learning spaces, and two cafés, all of which are contained within the six-storey building on a floor space of 9,403sq m.
Also, the building, which stands on Penrhyn Road in Kingston-upon-Thames, was designed by a well-known architecture firm named Grafton Architects and is replacing a previously standing building which became outdated and redundant.
Additionally, the Town House building falls under the BREEAM standard of 'Excellent' on account of it possessing various energy efficient features. These include a photovoltaic array, a large sustainable urban drainage system (SUDS), a thermally active building system (TABS) for underfloor cooling, brown rooves, and two roof gardens.
The Managing Director of Willmott Dixon in London and the South, Roger Forsdyke stated: "Town House was a hugely ambitious project – one we fully embraced. Although it was complex and highly challenging at times, it is testament to our people's dedication that the original design has been realised to such exacting standards."
The Vice-Chancellor of Kingston University, Professor Steven Spier added: "Town House will not only provide much needed structured and informal learning for students but will be a building for the whole community to use. A world-class building of this kind sends a strong signal to our students, staff and the higher education sector of the value of what Kingston University does.
"Grafton Architects' interpretation of our design brief, along with Willmott Dixon's commitment to ensuring it was brought to life, will ensure the building's presence helps dissolve the boundaries between the University and the Royal Borough of Kingston."
If you would like to read more articles like this then please click here.