Work Begins on Leighton Buzzard Scheme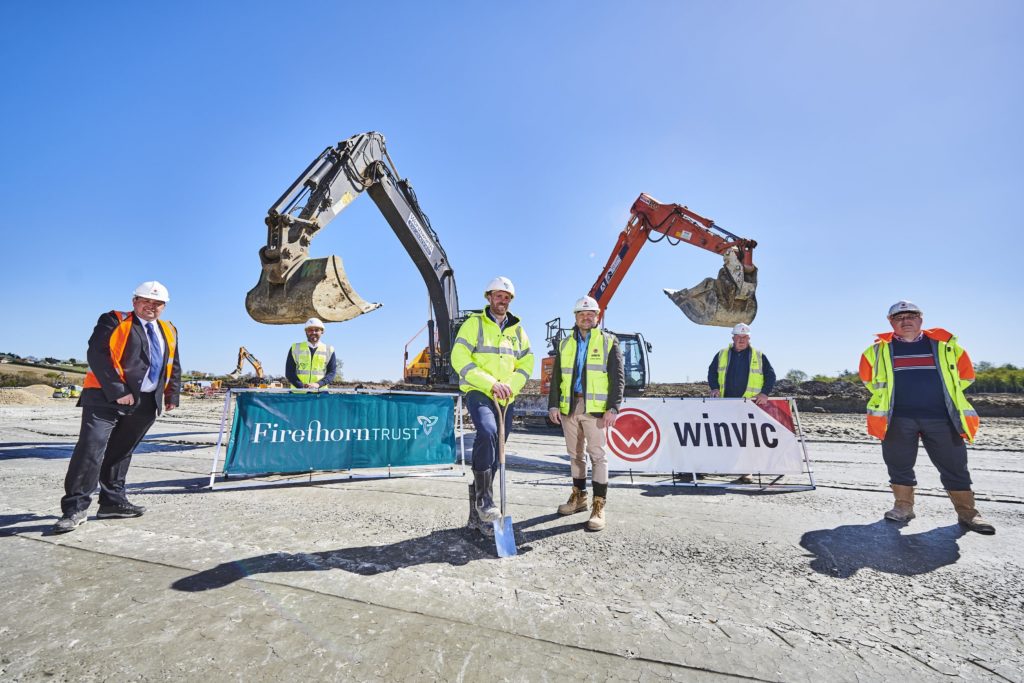 Firehorn Trust has broken ground at Ascent Logistics Park, a 5.5-acre industrial development in Leighton Buzzard.
The new net-zero scheme is set to attract a diverse range of occupiers and provide a boost to the local jobs market, as well as bringing economic benefits to the wider region. Ascent Logistics Park will offer Grade A logistics accommodation across the eight highly specified units, ranging from 14,140 sq ft to 123,490 sq ft.
The first phase of the development is set to be complete in Q4 2021, and is being delivered by Winvic Construction. Accredited by the UK Green Building Council for its net-zero carbon construction, the scheme features LED lighting to offices, electric vehicle charging points and solar power generation. Along with this, there is to be generous outdoor space and modern welfare facilities, which look to promote a healthy working lifestyle.
Chris Webb, Partner at Firethorn Trust, said: "This is a milestone step for Firethorn, as we look to respond to the urgent market demand for high-quality, modern logistics warehousing in strategic locations across the UK.
"Ascent is an ambitious development, designed for the future with sustainability and employee wellbeing in mind. The scheme's proximity to the newly established Link Road will provide enhanced connectivity across the country's growing industrial market, while providing occupiers with a sustainable infrastructure that will support their immediate operational needs as well as future market requirements."
Kate McFarlane, Assistant Director of Business and Investment at Central Bedfordshire Council, commented: "The delivery of Ascent Logistics Park will bring significant employment and economic benefits to the region, which continues to cement its place as a prime location for the logistics sector."
Danny Nelson, Winvic's Director of Industrial, Distribution & Logistics, added: "With the ground officially now broken at Ascent Logistics Park, we're very much focusing on delivering this net-zero scheme safely, swiftly and to the elevated standards Winvic is known for. Firethorn Trust has put its faith in our team and in return we will be aiming to exceed its expectations every step of the way."
If you would like to read more stories like this, then please click here