Cops and Robbers: Don't be duped by Fake Police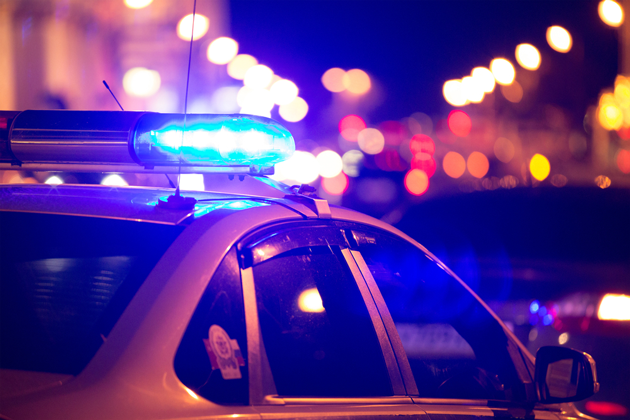 Sadly, scamming seems to be a growing problem in the UK. From the Microsoft windows scam to the HMRC telephone scam, the past few years have seen a steady increase in the number of troublesome tricksters trying to obtain your hard-earned cash or valuable assets.
Whether fooling you over the phone or in person, these fraudsters are great at what they do. They are highly convincing, bold and persistent, which is why so many people get swindled.
This summer has seen incidents of vehicle hijacking by men pretending to be police officers, driving unmarked police cars. And in both incidents it was a van that was targeted and taken.
Cops or robbers?
The phoney officers were dressed in police uniforms and completed the con with the use of blue flashing lights.
In each case the impersonators pulled over and hijacked construction industry vehicles — a Volkswagen Transporter and a Mercedes Sprinter —leaving the stunned owners stranded at the side of the road.
More than a mode of transportation
Whilst the theft of any vehicle is traumatic, the loss of a work vehicle can be particularly tough. As any construction worker knows, a van is more than just a means of transportation: it's a mobile equipment store.
Filled with expensive tools and materials, the hijacking of a van can be a costly concern.
Not only the loss of a vehicle, van theft means the loss of valuable equipment and the inability to carry out specific tasks and maybe even to work at all. Some clients impose penalty clauses on construction contracts to ensure that projects are completed for an agreed time, so the loss of tools and transportation is much more than merely an inconvenience.
For construction industry workers, the theft of a work vehicle can have serious financial implications.
Get savvy, not scammed
Police have advised drivers to remain vigilant when on the roads.
DCI Stuart Smith from the Kent and Essex Serious Crime Directorate, said: Anyone who is signalled at to stop by someone in a car which may appear to be an unmarked police car is asked not to stop but to call 999 immediately to verify whether the vehicle and its occupants are genuine".
In addition, Essex police have been directed not to attempt to pull over a driver, unless in an emergency situation, whilst driving an unmarked police car.
Always check out the situation and don't fall foul of fraudsters pretending to be police.
Be aware and be protected
Whilst it's possible to be aware of tricksters, it's not possible to avoid theft completely. Unfortunately, there will always be people looking to make a quick buck at your expense.
So what can you do to protect yourself and your asset?
By installing a tracking system in your van, you will not only deter thieves and reduce your insurance premium, you will be able to track and remotely immobilize your vehicle should it be stolen by scammers. Consequently, the real police will know exactly where to go and will be able to quickly recover your hijacked van — and hopefully the culprits!
Talk to one of our helpful team, on 0161 476 4050 to discuss how a Phantom tracking system can help to keep your vehicle safe and keep you working.