Staying Safe on Site during the Summer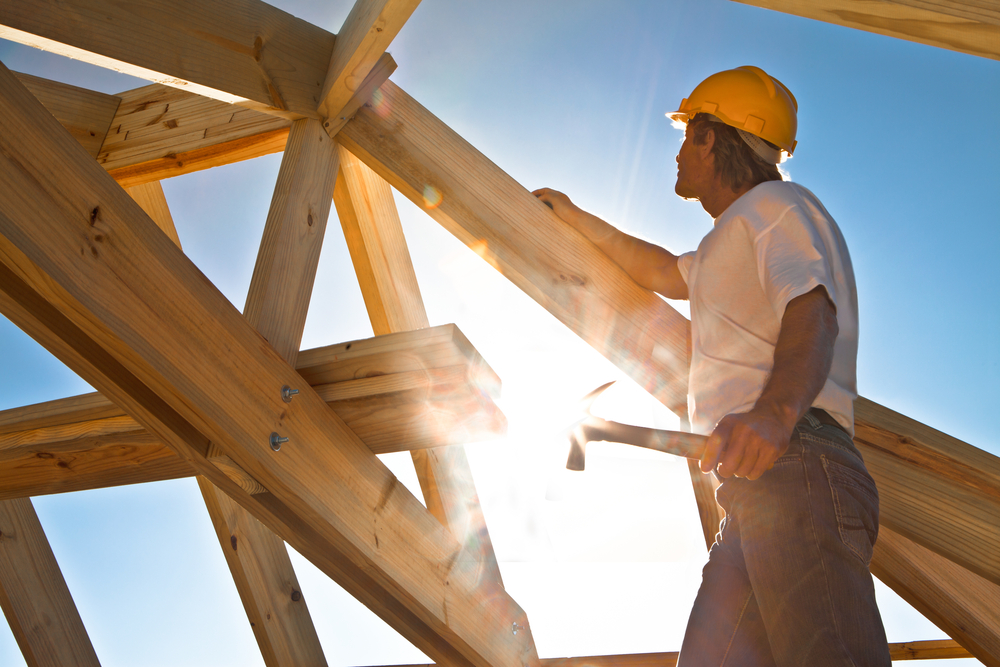 Summer is certainly in full swing – BBQs have been brushed off, convertible tops are down and temperatures are up. We were even treated to tropical temperatures of 34.5 degrees in some parts of the UK during June, giving us our hottest day in over 40 years.
July is off to a sunny start too and that's great news, because who doesn't love the sunshine? It enhances our mood, boosts our body's vitamin D production and relieves stress. However, for those of us who work outside, the very warm weather may not always be welcomed.
For landscapers, outdoor activity staff and construction workers, the appearance of the sun can be less of a help and more of a hazard.
During last month's heatwave, a gardener from Edinburgh left work with a lot more than the sense of a job well done. He left with second degree burns. The gardener underestimated the strength of the sun, so opted not to apply any sun cream. Consequently, he ended up with 'incredibly painful' skin to his neck and shoulders and being signed off work.
Underestimating the strength of the sun in Britain is not uncommon. Many people only associate the necessity for sun cream with holidays abroad; they don't realise that the sun can be just as hot (and dangerous!) in the UK.
Outdoor workers spending seven hours a day working in the sunlight are susceptible to overheating and dehydration, if they fail to take the necessary preventative measures.  And as well as more immediate concerns, prolonged exposure to the sun can cause serious, long-term health issues, such as eye damage or skin cancer.
With recent research revealing that construction workers are at a much greater risk than any other profession of getting skin cancer, it's important that site staff know how to stay safe.
So, how can site workers stay safe in the sun?
Cancer Research UK advise when the sun is strong, it's best to:
Spend time in the shade, especially between 11am and 3pm.
Cover up with clothes, a hat and sunglasses.
Always use a sunscreen with a protection level of at least SPF15 and 4 stars. And use it generously and reapply regularly.
With the skin cancer risk to site staff staggeringly high, many large construction firms are looking at ways they can help to keep their workers safe.
Contractors, including BAM Nuttall and Bovis Homes, are working with researchers at Heriot-Watt University to develop a text messaging system to alert construction workers when they are at risk of sunburn. The personalised SMS alerts will also advise the site workers of the amount of vitamin D they need, both from sunlight and from a healthy diet. And Marley Eternit, a roof systems manufacturer, is currently running a Safe in the Sun campaign and providing UV wristbands and free sun cream to all their roofers.
Of course, effective on-site health and safety covers many areas for construction workers and contractors, but ensuring outdoor workers understand that sun exposure is a potentially serious health hazard is paramount.
But how else can you improve the safety of your staff?
Installing a GPS tracking system in your site machinery and vehicles is a great way to improve the safety of your operators and drivers.
A tracking system allows staff driving habits to be accessed and provides an awareness of any reckless or dangerous driving, which may pose a potential risk to both driver and vehicle. The installation of a tracking system also makes it easy to locate stolen vehicles and machinery.
If you're interested in how a tracking system can help to improve the safety of your staff, speak with one of our helpful team on 0161 476 4050 to discuss the many benefits of a Phantom Tracking System.