The harsh reality of mental health in the construction industry, and the simple steps that could turn it around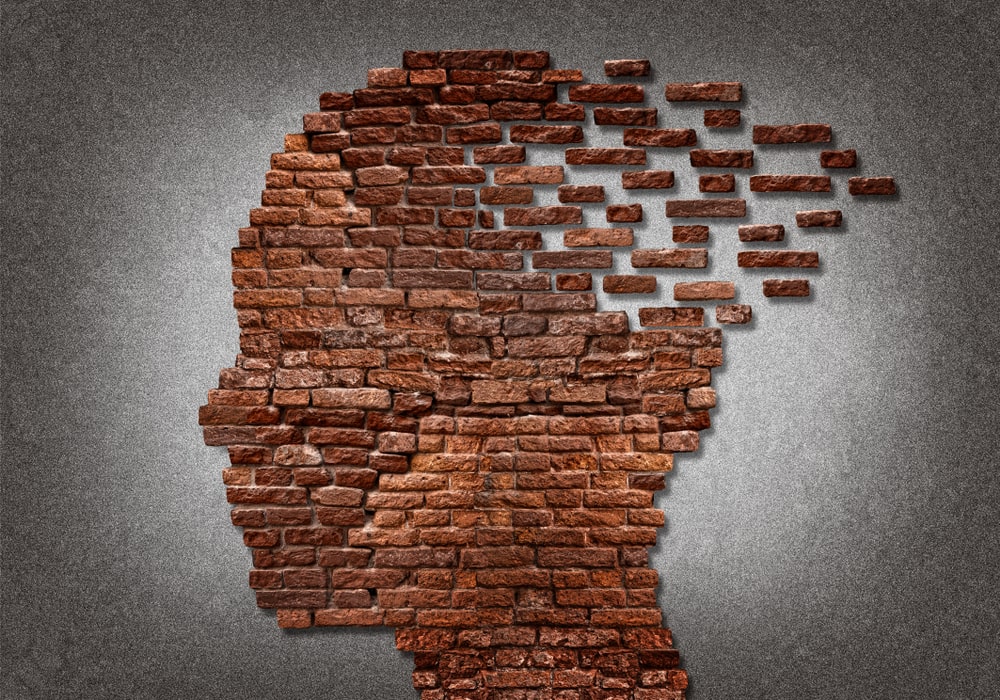 Please note the below contains mentions of suicide
Worried about mental health in the construction industry? You're not alone
Here AXA Health discuss the reality of mental health in the construction industry, and provide expert tips & guidance on the simple steps workers and managers can take to improve mental health wellbeing in the workplace.
Stress, anxiety and depression account for one-fifth of work-related illnesses in the construction industry, resulting in 70 million days off sick per year, at an estimated annual cost of up to £100bn.1 In fact, in 2020 depression and anxiety have overtaken musculoskeletal disorders in construction workers.2
Worryingly, a 2019 report by the Chartered Institute of Building found that 26% of construction industry professionals thought about taking their own lives.3
Compounding the issue, 56% of construction professionals work for organisations wuth no policies on mental health in the workplace. 1
Support in the workplace is the answer
These are hard-hitting facts, impossible to ignore. The reality is that those working in the construction industry are more prone to experiencing mental health issues, due to the nature of their work and related pressures. In a survey by Construction News in 2019, 60% of people agreed that there was not enough awareness about mental health in the industry, and 59% were not satisfied with the support given by their employer after raising a mental health issue. 4
As a community, you recognise that this is not good enough. 64% of construction workers want better physical and mental health and wellbeing support from their employers. 2
But there's good news. Construction business owners and managers can decrease the chances of their team members experiencing mental health related sickness, by supporting their team in simple ways, and developing a wellbeing culture at work.
In fact, employees who feel supported at work are 50% more likely to be happy, and almost 2 x more likely to be flourishing.
The small business guide to supporting employee mental health at work
The expert guide below takes you through practical advice and tips to improve mental health wellbeing at work. Whether you're a worker keen to flourish, or a leader looking to better support your team with their mind health, our guide will answer questions including;
'How can I look after my mental health at work?'
'How do I have a conversation with one of my employees about their mental health?' and;

'What are the practical steps I can take to look after my team's mental health?'
With mental health issues in the UK at an all-time high, we can no longer afford to ignore it. Our practical guide will give you and your manager the tips & advice you need to create a culture of wellbeing at work, to normalise discussions about mental health in the workplace, and ensure that mental health support is there when you or your colleagues need it.
After reading the below guide, you'll feel empowered with the knowledge of how to make positive changes in your workplace, helping you and your colleagues to flourish.
The small business guide to supporting employee mental health at work (click image to open):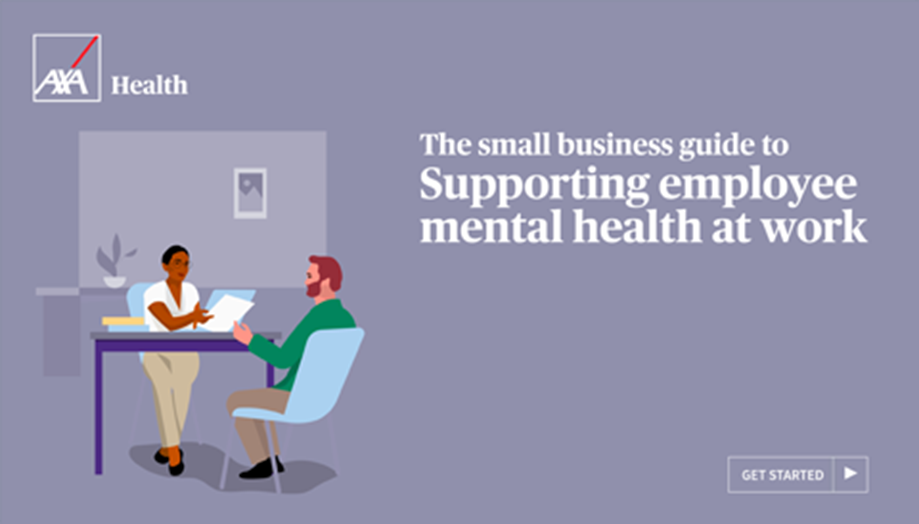 What next?
Pass this guide on to your colleagues & management
At AXA Health, we can support you and your employees no matter what size your business*. Sole trader, small company, medium or large, we have you covered. Please note that availability of cover for the treatment of mental health conditions is subject to medical history. Find out more about our healthcare cover for businesses.
*If you are buying cover for 1-2 people only, you will need to include either the Treatment option or the Diagnostics Only option in your plan.
Sources: