Quartix EVolves EV planning service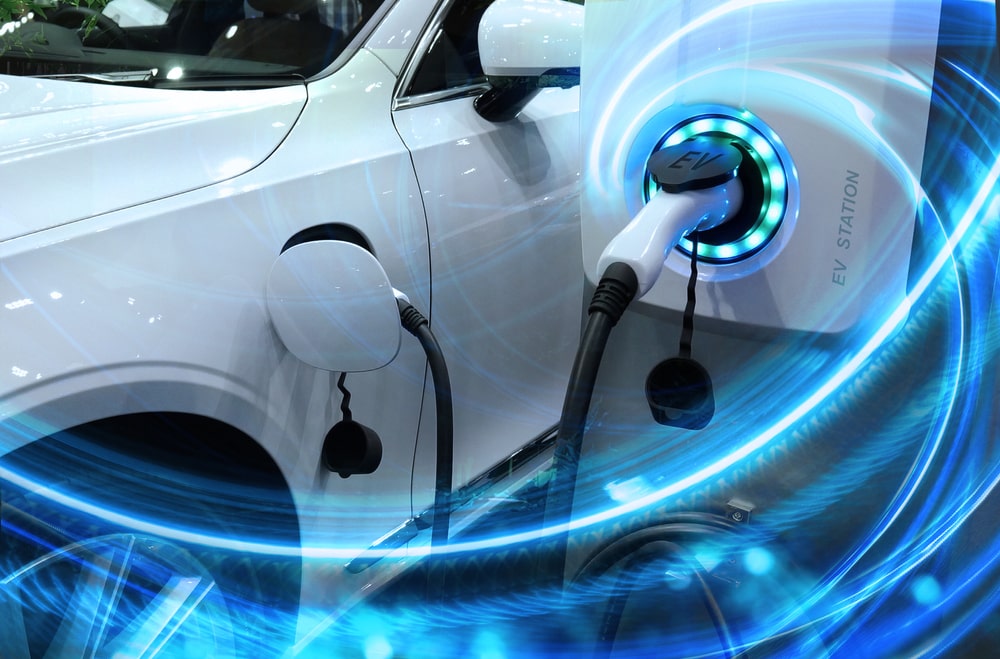 In March this year the UK government published its Electric Vehicle strategy, which sets out the vision and action plan for the rollout of electric vehicles and charging infrastructure in the UK.
With the UK government planning to end the sale of petrol and diesel vehicles by 2030 and for all new cars and vans to be fully zero emission at the tailpipe by 2035, the infrastructure needed to support the expansion of EV's is needed.
Charging infrastructure roll out
Government unveiled plans to support the UK market to reach 300,000 public electric vehicle (EV) chargepoints by 2030 – equivalent to almost five times the number of fuel pumps on our roads today – in the strategy.
Backed by £1.6Bn, charging will become easier and cheaper than refuelling a petrol or diesel car, while new legal requirements on operators will see drivers of EV able to pay by contactless, compare charging prices and find nearby chargepoints via apps.
Government aims to persuade more business users to EV, as the benefits are clear in savings for businessess, as well as huge benefits to the environment.
Quartix evolves service
Seizing the day and looking to help companies manage their transition to electric vehicles, Quartix, one of the leading global suppliers of subscription-based vehicle tracking systems, is pleased to announce the launch of Quartix EVolve.
Initially Quartix will launch this service in the UK, but plans to roll out in the US and the rest of Europe later this year.
EVolve uses your fleet's recent GPS data to suggest the most feasible electric vehicle migration plan and a list of charging point installations needed. The service takes the latest public information about EV vehicles and chargers, and then uses a sophisticated AI solution to create a set of recommendations based on your fleet's trips, types of vehicles and distances travelled.
Fleet management
The result is a comprehensive recommendation which outlines the potential impact on Total Cost of Ownership, as well as emission reductions and fuel spend savings. Customers will also see a 'best matched vehicle' list, fully customised to their unique fleet requirements, as well as a list of suggested charging installations points and types of chargers.
EVolve gives fleets the confidence and knowledge to make a successful transition to electric vehicles. It transforms a task that would otherwise be hugely complex, and subject to constant change, into a simple service that is easy to repeat. Refreshing the recommendation will include any updated or newly available EV vehicles or charging options, the latest fuel and electric prices and any changes to EV incentives.
Helping the transition
Quartix CEO Richard Lilwall commented: "I am delighted to offer EVolve to our customers. This tool will help fleets de-mystify the transition to electric vehicles and enable them to make key decisions based on their own real-world telematics data."
Customers have reacted well to the new service; commenting that this will save time and costs when planning EV transitions. Currently businesses invest a great deal of time manually creating EV roadmaps, as it involves pulling data from many different sources, and many are not making use of real fleet data due to the sheer volume and complexity of data gathering. Soon after an initial assessment is carried out, the information quickly becomes out of date. EVolve removes these barriers; it is simple to use, always up-to-date, and priced to enable fleets to run the report as often as needed.
Anyone interested to find out more about Quartix EVolve can join a live webinar with Richard Lilwall on 7th June 2022, at 15.00.
Register here.
If you would like to read more stories like this, then please click here