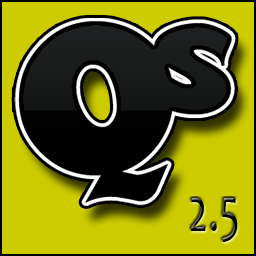 QuickScale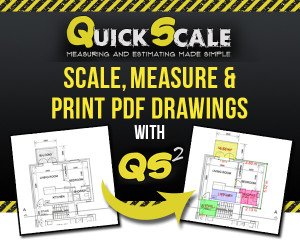 About Us
Scale, measure and print pdf drawings
How do you measure from pdf drawings? Do they have any scale?
QuickScale will calculate areas and dimensions from pdfs - all you need is one known measurement like a door width or parking space.
Take off any measurement or any shaped area by clicking on the points and corners of that measurement or area
Print the pdf to scale on A4 to A1 printers or plotters, even if the original was created in A0
Print to scale when the drawing has no scale
Measure from hand drawn plans, photos or any of these file types: Pdf, jpg, jpeg, tif, tiff, bmp, png, wmf, emf, tga
Faster and more accurate than a scale rule
No CAD or computer knowledge needed. Many of our customers are self-acclaimed "computer dinosaurs"
One off payment – no annual fees or renewals
All help and support included
Either desktop or USB licences – USBs are guaranteed for 10 years
Click here for your 30 day trial, or to purchase a licence click here
Products and Services
There are 3 editions of QuickScale – Lite, Standard and Plus
This page will show you the different editions, what they do and the pricing.
QuickScale can be installed onto a computer (desktop or laptop) or a USB. The USB can be used on any Windows computer. Ideal for working from the office, home or site.