TomTom Telematics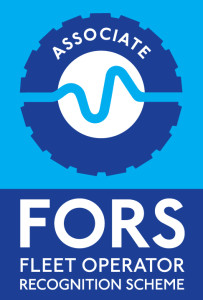 About Us
TomTom Telematics is a Business Unit of TomTom dedicated to fleet management, vehicle telematics and connected car services. WEBFLEET is a Software-as-a-Service solution, used by small to large businesses in the UK's construction industry to improve vehicle performance, save fuel, comply with legislation and increase overall fleet efficiency.
We can help you with:
WEBFLEET improves vehicle performance, saves fuel, supports drivers and increases overall fleet efficiency. In addition, TomTom Telematics provides services for the insurance, rental and leasing industries, car importers and companies that address businesses as well as consumers.
TomTom Telematics is one of the world's leading telematics solution providers with more than 625,000 subscriptions worldwide. The company services drivers in more than 60 countries, giving them the industry's strongest local support network and widest range of sector-specific third party applications and integrations. More than 45,000 customers benefit every day from the high standards of confidentiality, integrity and availability of our ISO 27001:2013 certified service, re-audited in November 2015.
TomTom Telematics construction industry customers
Products and Services
OptiDrive 360 actively provides real-time feedback and advice to improve driving performance. Fleet managers and drivers get tailored driving insights on up to 8 OptiDrive 360 performance indicators.
Your reliable connection to your drivers and trucks
Best-in-class navigation
Truck-specific routes across Europe
Connects to WEBFLEET® via TomTom LINK
Logs working hours
WEBFLEET Tachograph management
WEBFLEET Tachograph Manager is a complete end-to-end digital tachograph solution which lets you analyse driver performance data, from driving time to rest periods.
WEBFLEET provides you access to real-time driving time information to all your vehicles that are equipped with a digital tachograph. With Remaining Driving Times you instantly know which driver has enough driving time left to do the next delivery job in time.
TomTom PRO 8275 is ideal for the construction industry. Capture data on your checklist, such as load, materials, jobs completed and driver movements. Use the built-in camera to scan barcodes or send delivery documents to the office for real-time invoicing. Record information to prove your legal compliance, make your mobile workforce more accountable and provide full service transparency to customers.
Light, low cost mobile Android App offering mobile form capture in an easy to use format – ideal for completing VOSA compliant vehicle checks with photo capture of defects, accident reporting and trailer/asset scanning.