Cables: Working in collaboration with the construction industry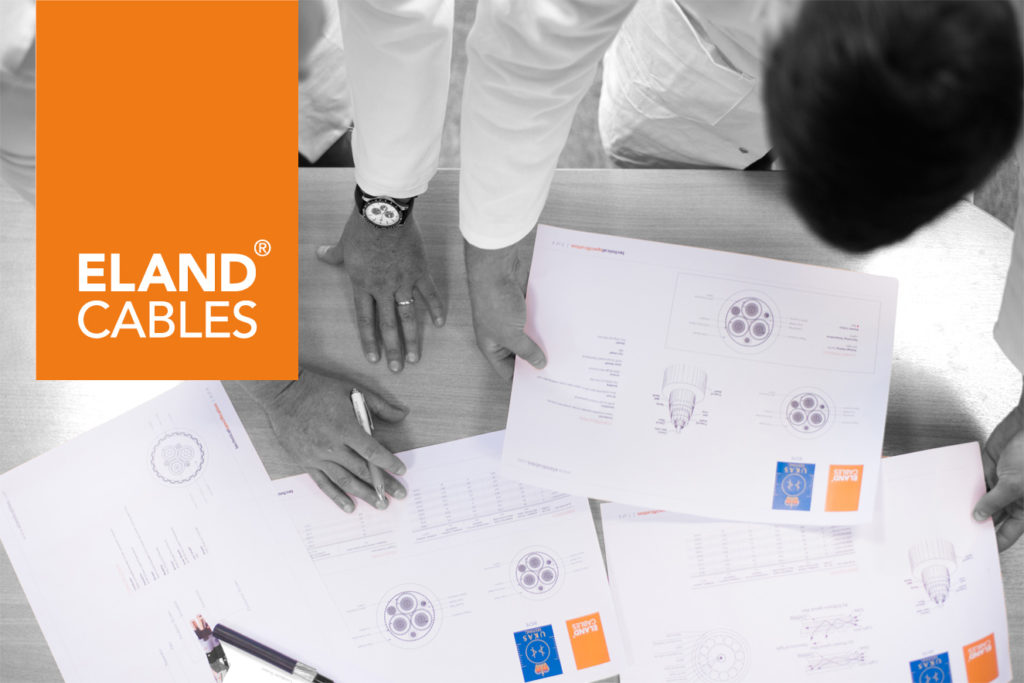 Eland Cables has long worked within the construction industry, supporting consultants and contractors deliver large-scale projects, supporting legislative and compliance requirements and embracing technological advancements.   Here Jean-Sébastien talks about how using an integrated project delivery approach with these stakeholders has helped key projects run more efficiently.
What is integrated project delivery and why do you think this has come about?
Reuters reported in October 2018 that the construction industry continues to slowly grow, despite uncertainty, yet the Glenigan Construction Index of the same month cites that only 25% of major construction projects were being delivered within 10% of original timelines. These extended project overruns shouldn't be the norm. Integrated Project Delivery (IPD) is one way of addressing this, where all the partners in a project come together collaboratively to agree from concept through design, implementation and review, to construction and closeout. Eland Cables naturally works this way on many of the projects we're involved with, providing expert technical support from specification to installation, so this methodology was second nature to us.
What role does Eland Cables play in helping to deliver IPD?
Understanding how your industry works is as important as being cable experts, along with experience of handling the complex demands of large-scale builds. From the outset, our technical experts can provide the insight needed to deliver the performance and legislative compliance demanded of your build. Our project teams are then on hand to ensure your cables are delivered against the agreed timeline, with full batch traceability. They can adapt to changing demands, including providing same-day despatch from our extensive stockholding for ad-hoc needs, and delivering by road, sea and air worldwide. In essence, we get the right cables to the right location at the right time so the electrical installation runs smoothly.
Basic project management theory works on three variants: quality, time and cost – how do you balance these when working within IPD frameworks?
Eland Cables' ISO 17025 UKAS facility, The Cable Lab®, conducts QA testing on our own products to provide assurances of quality and compliance. We also conduct BSI Kitemark testing as a comprehensive and in-depth analysis of specific cable manufacturing runs, providing further assurances of compliance with performance safety standards. Add to that our CPR expertise, identifying the most appropriate Euroclass classification for each installation in each geographic territory, and you have the quality, compliant product that's meets your project requirements.
Quality is also about the service you receive, and the 'Eland Experience' looks at the customer experience from initial enquiry through to delivery. Our sales and project management teams have a wealth of experience in supporting our customers throughout their timeline, even against the tightest of deadlines and during multiple phases of construction. You also have access to our technical team throughout for any specific questions relating to your cable installation. Saving time is achieved through working with experts who understand the deadlines and pressures you're under – getting it right first time but also being able to support ad-hoc requirements on a next-day delivery basis from stock.
The final piece of the puzzle is price – in many ways this is the easiest aspect to manage as a quality product delivered in a timely manner has its own value. A cost-competitive solution that provides all the required elements and access to support along the way. We find working in an IPD environment supports our combined approach – in delivering a complete cable solution.
What else should a good cable supplier be doing to support integrated project delivery?
Reducing waste is key here.  Not just of physical product but wasted time that creates unnecessary spend.  Whether it's cut-to-length cables to minimise onsite wastage or engaging us to source the cable accessories too – the glands, lugs and terminations – so the cables are calibrated to size and the installation is smooth and seamless, it's common sense to help control costs and timelines.
Any other final thoughts about the future of the construction industry?
Whether it's meeting the UK's ever-growing demand for housing or embracing the technology of smart cities both in the UK and globally, as well as the accompanying infrastructure needs for both business and manufacturing, cables are often overlooked. They provide the underlying connectivity and working within an IPD framework is an ideal way to ensure this is not the case. The wrong cable or a sub-standard cable can prove to be prohibitively expensive to remove, retrofit or replace. A quality cable from a trusted partner helps mitigate the risk of delay and escalating costs. We believe the future of the construction industry lies in more partnership working and we welcome this trend.
For more information please visit:
UK Sales: 020 7241 8787
sales@elandcables.com