How the Engineering and Construction sector has adapted to become a more diverse workforce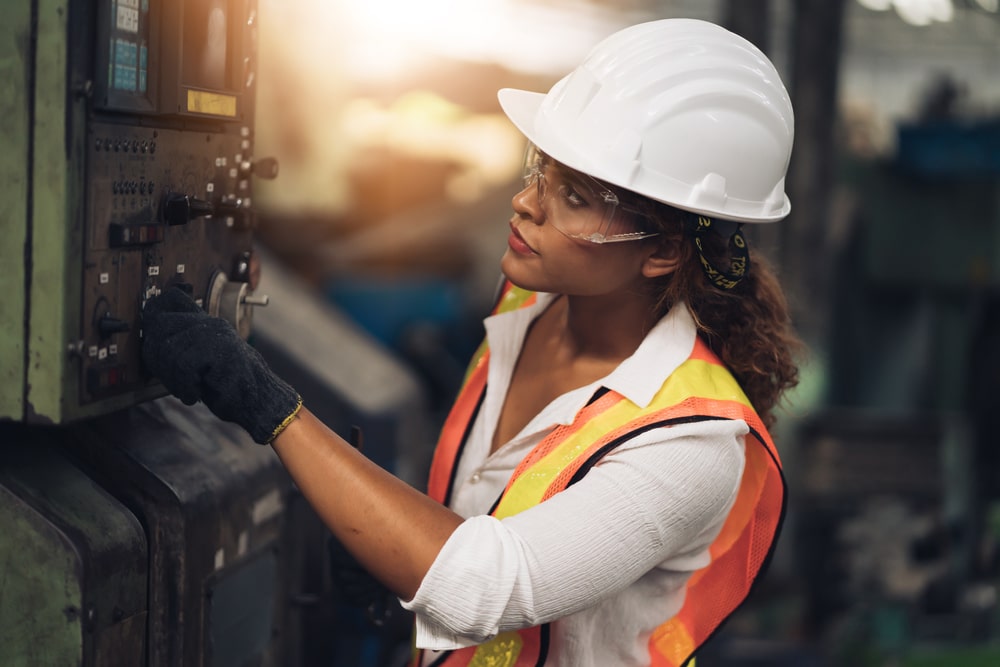 These are sobering statistics, according to Oasys, however, the dial has shifted a little in recent years with the number of women working in engineering doubling over a decade.
Girls looking to complete STEM-related A-Levels have also witnessed a 31% increase – traditionally seen as feeder subjects to careers in engineering and construction.
However, there's still work to be done if the sector wants to hit its target of 30% of the STEM workforce being female by 2030.
We look at how industries are cultivating a more diverse workforce, and what forward-thinking business can do to follow suit.
The role of organisations
Organisations such as Women in Science & Engineering (WISE) and the Women's Engineering Society (WES) have been instrumental in encouraging more women into the sector.
WISE, for instance, plays an active role in community outreach, educating young girls about careers in engineering, in addition to encouraging older women to apply or retrain in roles from everything from office work to operating structural engineering software.
A major part of this is encouraging girls to pursue STEM subjects at school – Science, Technology, Engineering and Maths. These may not be perceived as particularly feminine areas so girls can be educated by making notable role models more visible.
Change needs to take place to ensure children are not consciously or subconsciously dissuaded from studying certain subjects.
Changing company policies
In addition to this, many companies are undergoing culture shifts to their ways of operating. Within construction, perceptions linger of a typically masculine 'bloke's bloke' arena out of touch with modern sensibilities. This may include profane humour, back-breaking manual graft, muddy boots and cold construction sites.
Alarmingly, 72% of women say they have experienced some sort of gender discrimination within the construction industry while 41% reported receiving inappropriate comments from male colleagues.
Clearly, construction companies need to do more to combat this. This can include maintaining a zero-tolerance approach to sexism, harassment and discrimination, updating hygiene and toilet facilities to include both men and women and investing in equipment made to fit women.
Technology and innovation have also changed the face of the industry. It no longer thrives on the idea of manual labour and the idea of women not being physically strong enough to survive.
Not only can women easily operate the same machinery as men, but more education is needed on the diversity of roles construction offers including architects, design managers, surveyors, town planners and engineers.
Recognising women in the industry
Part of advertising roles within the industry is recognising successful women through award ceremonies – providing public profile and status.
One example is the IET Young Woman Engineer of the Year Awards, which honours the best female talent in the early part of their career.
Another is the Karen Burt Memorial Award – named after world-leading engineer and vocal champion for women within the sector. The award was inaugurated to encourage more women to aspire to chartered engineer status.
Meanwhile, in the construction industry, the Top 100 Influential Women in Construction Awards further showcase in the sector, aiming to make female and non-binary role models more visible and accessible.
Sources
Structural Suite – Oasys (oasys-software.com)
Useful Statistics | Women's Engineering Society (wes.org.uk)
Survey reveals lack of progress on construction diversity | Construction News
'We need to show girls that engineering is exciting': how role models can light a spark | Engineering careers | The Guardian
Women in STEM Week 2021: How we're empowering the next generation – The Education Hub (blog.gov.uk)
CPE_Women in Construction 2020.pdf (hubspotusercontent30.net)
Opportunities for women in engineering | Prospects.ac.uk
Top 100 Influential Women in Construction | National Federation of Builders
If you would like to read more stories like this, then please click here