Levelling up: Smart tech for sustainability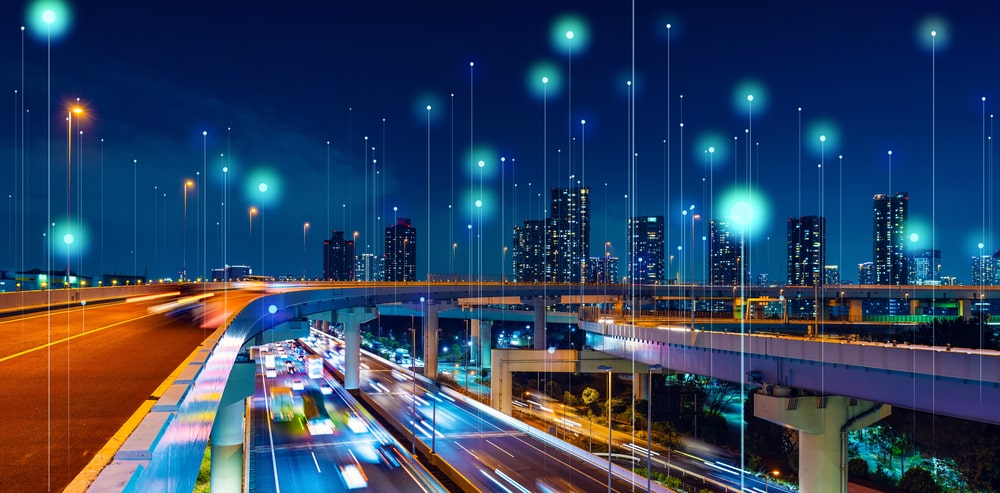 Earlier this year, Boris Johnson embarked on his levelling up tour of the UK to assess how the government can improve on spreading opportunities equally across the UK. In its much anticipated levelling up whitepaper, the government provided detailed plans to implement a complete 'system change' and what it will mean for people and businesses across the UK.
We spoke with Jamie Cameron, Director of Digital Solutions at Johnson Controls  about what the agenda means for construction and how software and technology can improve outcomes in the built environment.
It's clear that tech will have a pivotal role in assuring these plans succeed and national progress depends on the uptake in smart technologies. Many of the buildings we use every day for example, need an overhaul to meet new regulations and aid the government in its levelling up plans. Smart technologies improve energy efficiency, cut costs, and boost operational efficiency, which drives productivity and profits. But how do we get there?
The role of tech in levelling up
As conversations surrounding levelling up continue to take precedence; a new era is on the horizon. What may seem like a daunting goal, in fact, isn't. Businesses can help achieve the government's levelling up targets and their own net zero goals, all while remaining on track with employee safety and comfort. But it lies in holistically bringing smart solutions together and ceasing to rely on siloed approaches.
We need to leverage operational technology such as the building systems, utility data, security, fire, and HVAC with external information technology such as the weather, social media, work order and business data to create a truly smart intelligent environment.
Luckily, many buildings already have the technology in place to transform into a genuinely smart building. The key is making sure that the data coming from those devices is connected and presents a bigger picture to anyone who needs it. We're nearly there on the way to intelligent buildings. But for businesses wanting to deliver the experiences occupants need and want, by lowering energy consumption to achieve net-zero goals and save on costs, smart buildings are an investment not only in the here and now, but for the future.
With new technologies such as digital twins, IoT, ML, AI and Automation, smart buildings can operate without much human interference at all. Building management systems can maintain and optimise buildings on their own, and only need humans when they are notified. With a digital twin, if a product is having any issues, or is nearing the end of its lifecycle, it can notify and send out an engineer with the right part to fix it first time. The building can remain energy efficient while bringing down costs to the business and freeing up the time for engineers, building owners and facilities manager to spend on the more pressing issues at hand.
The importance of smart buildings
Research has found that in buildings with clean air technology, productivity can increase by 11%, with cognitive scores increasing by 101%. To achieve this, businesses will need to install ventilation, filtration, and disinfection technology, which must be linked to an occupancy measuring solution and technology to measure air quality. As we transition our working lives back into offices, the focus needs to be on indoor air quality to get the most out of those using buildings, especially since we spend 90% of our day indoors.
It's important that a company's workspace is not only comfortable and conducive to a good day's work, but also affords a high level of collaboration. Integrated smart technologies facilitate this, allowing colleagues to better coordinate across departments, whether they're working from home or in the office. Businesses now have the opportunity to create an environment that's sustainable, efficient, and healthy.
Rebuilding the nation
Achieving business and government goals, such as improving educational settings, access, creating safe environments, and optimising rail services rests on all our shoulders. It's clear that smart solutions can help assist in achieving goals.
In line with the governmental plans, organisations have a clear chance to create an environment that is sustainable, efficient, and healthy. We now must progress from regular buildings with siloed solutions to truly smart buildings. Only then, will we able to achieve everyone's goals for the future.
If you would like to read more stories like this, then please click here