Quality over Quantity: Retaining Talent in the Construction Industry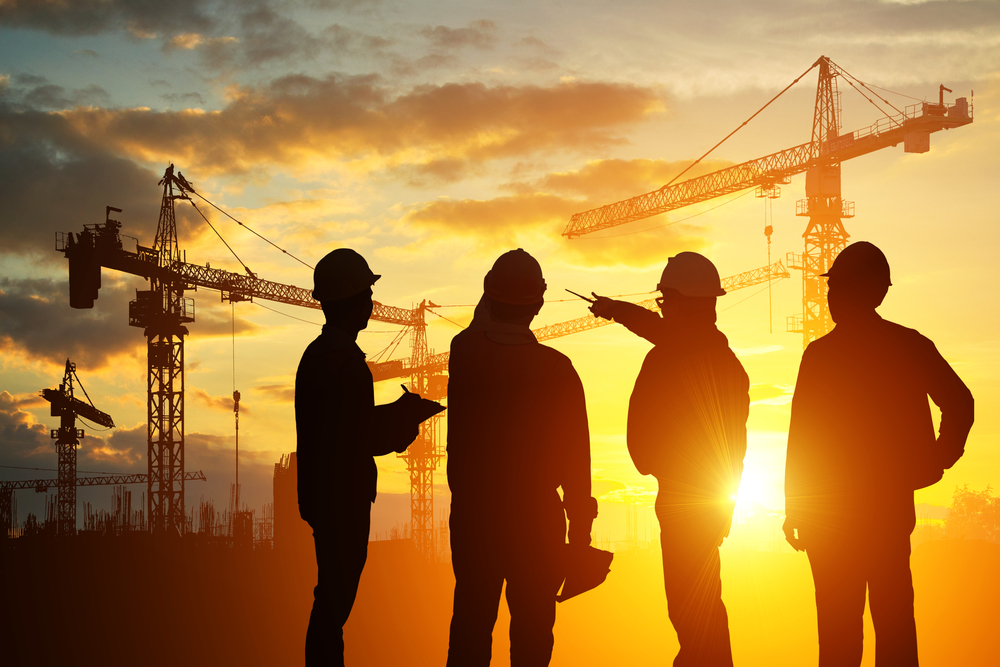 Arnaud Blachon, Chief Executive Officer & Co-Founder at Rise Up, looks at the current challenges faced by the construction sector and the role learning and development plays when trying to retain talent.
The construction industry  is one of the largest sectors in the UK economy, contributing £139.8 billion to the UK GDP and employing over 2.9 million people. However, with 45,000 vacancies in the sector, a recent end to free-movement, difficulty attracting and retaining talent and an ageing workforce, it's likely that the drive for recruitment is only going to get more competitive.
Businesses must think long-term in their approach to ensure that they are recruiting effectively. One way that the construction industry is addressing this is through learning and development. In recent years, there has been a growing demand for upskilling and reskilling and last year, the UK construction industry spent £1.6 billion on training courses for the workforce. As demand for these courses continues to rise in the construction sector, we will explore in this article what we can expect to see in the upcoming months.
What are the latest trends in learning and development for the construction sector?
The rise of digital learning: Digital learning is becoming increasingly popular in the construction industry, as it offers several advantages over traditional face-to-face training. Digital learning can be accessed anytime and anywhere, it is more cost-effective, and it can be tailored to the individual needs of learners with the innovation of mobile/tablet apps available on and offline.
The focus on soft skills: In addition to technical skills, construction workers also need to develop soft skills such as communication, teamwork, and problem-solving, to help attract Gen Z and the generations to follow. 70% of employers believe that soft skills are essential for success in the industry.
The adoption of new technologies: The construction industry is embracing new technologies such as Building Information Modeling (BIM) and drones. 60% of employers are using new technologies such as BIM and drones. These technologies can help to improve efficiency, productivity, and safety. As a result, there is a growing demand for workers with skills in these areas which can be challenging due to the digital skills gap within the sector.
What are the challenges L&D teams in the construction sector face?  
The construction industry is undergoing a period of rapid change, and employees need to be able to keep up. By investing in learning and development, the industry can ensure that it has the skilled workforce it needs to meet the challenges of the future, which includes the expected skills shortage of 2.4 million workers by 2025.
The cost of training: Training can be expensive, especially for specialised skills. This can be a barrier for small businesses and for workers who are trying to upskill or reskill.
The need for flexibility: The construction industry is fast-paced and ever-changing. This means that workers need to be able to adapt to new technologies and methods. Training needs to be flexible enough to meet the needs of the industry and meet workers where they are to enable learning in the flow of work, including employees on-site!
The need for quality: Training needs to be of high quality to be effective. This means that it needs to be delivered by qualified trainers and that it needs to be relevant to the needs of the industry.
These challenges can make it difficult for the construction sector to train its workforce effectively. However, several things can be done to address these challenges, such as making training more affordable, flexible and effective.  
Like most things in life, costs can be a barrier. Providing financial assistance to workers or partnering with training providers to offer discounted rates will help make courses more accessible and enable all employees to enroll regardless of their salary. Another barrier is finding the time, especially if employees are working on multiple sites and travelling for work. By offering online training, blended learning, and on-the-job training using technologies that can support these various use cases, employees will be able to access their course online from whichever location they are in, helping them to manage their work-life balance and find it easier to have time for their training.  
Business owners and HR teams can work with their employees to find courses built for on-the-go learning, as well as in-person or virtual classrooms and e-learning follow-ups will provide learners with the amount of assistance tailored to their individual needs. And finally, L&D teams can be further reassured that the quality of their training by having internal experts work with a training coach to collaborate to provide relevant and engaging training. By addressing these, the construction sector can ensure that it has the skilled workforce it needs to meet future challenges. 
If you would like to read more stories like this, then please click here