Speaking volumes about the way ahead for construction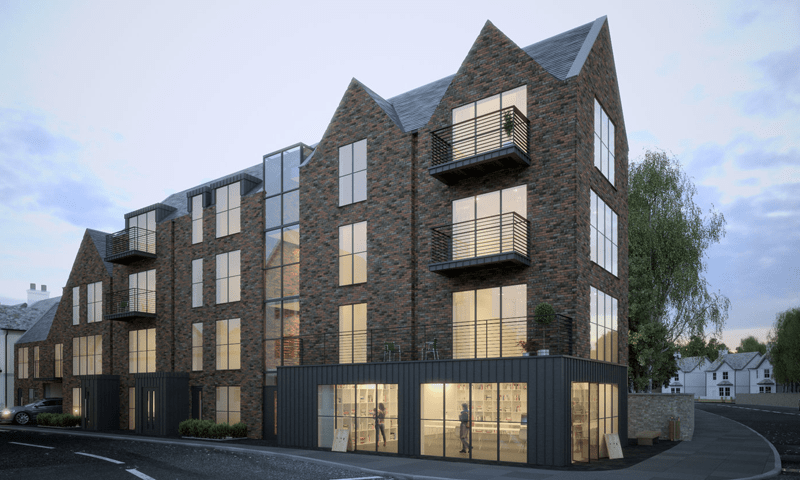 Oliver Lowrie, Co-Founder and Director of award-wining architectural practice, Ackroyd Lowrie, explains why volumetric offsite construction is set to become a major driver in tackling the housing crisis, renewed architectural innovation, sustainability and environmental best practice.
You don't need to be an industry insider to know there is a chronic shortage of housing in the UK. The Government has pledged to deliver one million new and affordable homes by the end of 2020 – a tall order given that only 184,000 were built in 2016-17. Productivity is on the up, and whilst that is cause for celebration, it is still only marginal. As an industry, we are pressured to provide 300,000 new homes each year to meet the goal of one million. Meanwhile, every heavy industry is facing the same challenges at the core: reduce waste, drive efficiency and reduce the carbon footprint.
In 2015, only 69% of projects were completed in budget and only 40% were completed on time, exacerbated by an ageing population, insufficient training and a declining population of skilled, onsite labour. As the population grows and requirements develop, so too must our provision of services and crafts. As homebuilders, we are in a position to introduce a truly disruptive solution to the construction industry's key challenges, and also the social and economic issues fuelled by the housing crisis.
Volumetric construction
'Modernise or die' was the conclusion of the famous Farmer Review which assessed the state of the UK construction industry in 2016. Volumetric construction answers the modernising call, and as such adoption is growing in the UK. However, as is often the case, we have been fairly slow at seizing opportunities. Currently some 15,000 volumetric homes are built each year in the UK.
In contrast, our international counterparts are really beginning to maximise the opportunities presented by volumetric construction, driving creativity in every aspect of the design and build processes. In Japan, a quarter of homes are built offsite; while in Sweden, more than 50% of all new detached homes are prefabricated.
Volumetric housing is a quick, high-quality, cost-effective offsite technique where entire blocks of apartments or homes are pre-manufactured in factory conditions. They are produced in a series of 'volumes', which are then transported to the site to be assembled and stacked, rather than 'built'.
After drainage and foundations are laid, the entire building can be craned into place in modules. Less affected by poor weather conditions, onsite labour and supply chain delays, volumetric construction allows developers to deliver homes 'just-in-time' and with uncompromised quality.
The volumes can be pre-clad and include windows, with kitchens, bathrooms and even furniture pre-installed at the production location. Internal and external finishes can be installed in the factory where quality can be monitored effectively.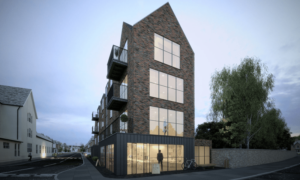 Building better
We are seeing, from these domestic and international projects, that offsite construction makes a real impact and drives efficiency: 44% of developments cost less, projects are delivered with an average of 75% fewer defects and build time is 65% faster (Faulkner 2016).
The legacy of postwar social housing haunts offsite construction, but advances in both the modelling software used by architects and the manufacturing capabilities of modern offsite fabricators means that beautiful, bespoke projects can be delivered in a streamlined way.
BIM models can be shared back and forth between the architect and manufacturer to ensure that quality and aesthetics are achieved. This ability to easily communicate directly with the manufacturer using 3D models reduces the opportunity for mistakes in interpretation, and therefore wasted time and materials.
Furthermore, this 3D technology can be used to ensure the building that is being fabricated totally meets the brief of the client. At Ackroyd Lowrie, we use Virtual Reality headsets to allow our clients to explore a series of different options. These are then developed into a final proposal which is fully signed off by the client before being sent to the manufacturer for production.
70% of rework on all construction projects can be attributed to onsite redesigns, which can cause major delays and be hugely expensive in terms of time and financial spend, as well as being hugely wasteful in terms of materials and energy. In gaining a better sign-off, Ackroyd Lowrie ensure that there are no surprises once the fabrication process starts.
The volumetric supplier uses this same model to overlay their structure and services, and then shares the model back with us to review – which for anyone used to the UK construction industry feels like the future.
How sustainable is it really?
Construction sites create massive amounts of waste. By contrast, factory conditions allow for works to be carefully planned to avoid wastage.
The most wasteful activities on sites often occur where there is a lack of coordination, and solutions have to be found onsite. The advantage of offsite construction is that the manufacturing process requires full coordination prior to fabrication. Furthermore, homeowners can also reap the rewards of volumetric construction, due to the improved and reliable quality.
The future of construction
Without factoring in the avoided delays of traditional builds, the volumetric route is still far quicker than onsite construction. So, whilst the housebuilding industry is not renowned for being particularly innovative, in offsite, volumetric housing we are confronted with something that will revolutionise the way we build homes and make the significant dent in the housing numbers we desperately need. Combined with efforts laid out by the UK Government, there is an opportunity to renew confidence amongst investors and suppliers. In February 2017's Housing White Paper, the Government stated its intention to stimulate offsite construction through a £1.7Bn Accelerated Construction and a £3Bn Home Building Fund.
Driving further adoption will only increase confidence, improve profitability and level the playing field for innovation in the property sector.
If you would like to read more articles like this then please click here