Can we make sustainability a priority at all levels of the construction industry?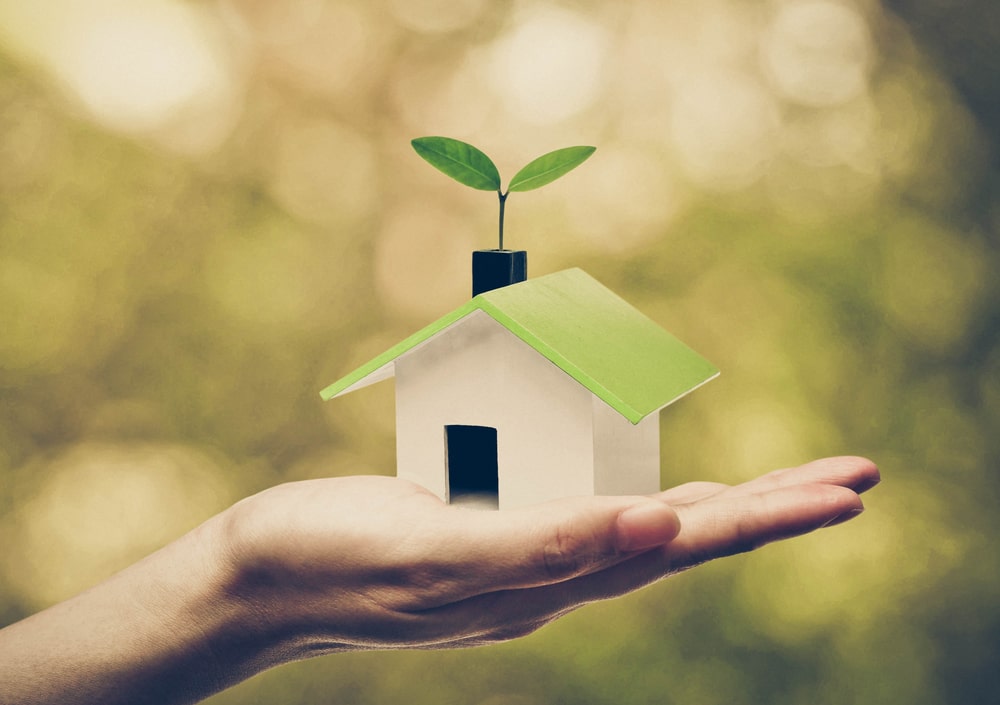 Sustainability has become an ever-increasing priority in recent years but this month it's rocketed to the top of the agenda following the IPCC's dramatic report on climate change.
Published on 8th October, the report stated that the world is heading towards a 3 ֯C increase in global temperatures and that only 'rapid, far-reaching and unprecedented changes in all aspects of society' would allow us to keep to the target of a 1.5֯C rise.
Damian O'Neill, Director at Lyons O'Neill says it's clear that every sector needs to take a good, hard look at practice in their industry and work out what changes must be made. And that includes engineering and construction.
Sustainability in engineering and construction today should touch all areas of the sector, if we're to make the wide-scale changes that are needed to make a tangible impact. That means from putting pen to paper right through to cutting the opening ribbon, we need to consider how we work efficiently, conserve resources and build for the future.
Engineering plays a pivotal role in the design journey and as such is critical for incorporating sustainable practices into every project. But what does a sustainable structural and civil engineer look like in practical terms? Below I outline how we can prioritise the environment at this crucial stage of the design process.
Certifications aren't there to hold you back
Everyone in the industry is aware of environmental certifications (such as BREEAM and Passivhaus for individual projects and the ISO 1400 family for whole companies and organisations) but we need to change our attitude towards them. It may seem as if adhering to their technical specifications limits efficiency and creativity but in fact the opposite is the case. Problem-solving and generating new ways of working to meet requirements is what will stop the sector becoming stagnant and help it evolve to meet changing needs and desires. And if we want the construction industry – and, indeed, the world – to have the best possible future, we need to use set targets to raise the environmental bar across the sector.
You don't need to wait for a client to suggest building a project to BREEAM standards to introduce the idea into the conversation. Even if the project doesn't result in certification, discussing with a client the steps you can take towards sustainability throughout the design process is as crucial if we're to see industry change.
New isn't always better…
There's a certain excitement that comes with having a blank slate to work with but, in construction, new isn't always better. And with an ever-growing population putting pressure on land use, reimagining brownfield sites and regenerating urban areas is the future for our industry. Some of our most successful projects have involved re-purposing old spaces and structures – such as Darling House, shortlisted as a finalist in the SBID International Design Awards 2018. This project saw us convert a disused double garage plot of land into a three-storey, three-bedroom family home, filling the footprint of the compact site to create a beautiful and modern living space. And our work for Adur and Worthing council saw us develop an old car park site near the Civic Centre, to create modern office space ready for occupants in the coming spring.
In terms of sustainability, engineers and architects must also consider the longevity of their structures. We should design with the goal of maximising a building's use, constructing it to withstand environmental and human pressures over a long time-period and considering the variety of uses it may have in the future.
…but don't be scared of innovation
However, conserving the old doesn't mean turning your back on innovation and it's only by embracing the latest technological developments that our industry will meet its sustainability goals. BIM is being embraced across the sector, with the Construction Scotland Innovation Centre (CSIC) recently announcing the launch of a free e-learning platform designed to help Scottish construction companies understand modelling and help them integrate BIM Level 2 into their work to achieve greater efficiency and accuracy of construction. It's this increased efficiency and accuracy which will reduce a project's construction time, conserving precious resources and reducing environmental impact.
But it's not just innovation in the processes of construction that we need to consider – we need to be seeking the building materials of the future. Cross-Laminated Timber (CLT) is gaining traction among builders as a light weight, layered timber which allows for simple and fast onsite construction, reducing construction programmes as much as 30%. As an industry we need to be proactive in discovering and implementing a great range of new, sustainable materials whether that's using recycled steel or timber, or a sustainable, biodegradable alternative to fibreboard. It's not the sole responsibility of manufacturers and suppliers to innovate in this area and it's support and demand from all levels of the industry which will drive action and research.
Consider the operational impact
The sustainable engineer must also consider the operational impact of their designs. What effect will the structure have on the surrounding environment once it's in use and how can this be managed? It's all very well for a building to be built with responsible methods and materials but if its use involves major disruption to the natural environment then it cannot be called sustainable.
We've encountered this challenge with our work at St. Nicholas SEN school, which involves the construction of a new 4FE special education needs school building on the current site. The ground drainage of the project was complex due to the steep terrain of the site and protected trees, but we were able to design an infiltration system which discharged surface water from the site to the water table, reducing urban runoff and the erosion issues which can result. Sustainable buildings are those which recognise their place in a wider system and know that no structure exists in isolation.
Collaborate and educate
Finally, as with any issue, progress relies on sincere collaboration between all levels of the construction industry and the sharing of knowledge. Site visits are a fantastic way of showing sustainable practice in action and that environmental responsibility doesn't mean compromising on design or finish. Seeing the success others have when working sustainably inspires others to do the same. For example, we recently facilitated a site visit to Sutton Secondary School, the UK's largest school constructed from CLT and to Passivhaus standard. This visit demonstrated the technical advantages of using innovative building materials and that working sustainably doesn't mean completely changing your process.
We've gone beyond the stage where sustainability is a nice-to-have addition to a project: it now needs to be the priority, and at all levels of the construction industry. Sector-wide action springs from individual changes and every builder, architect and engineer has a powerful role to play.
If you would like to read more articles like this then please click here.