How sustainable construction is key to government's Clean Growth Strategy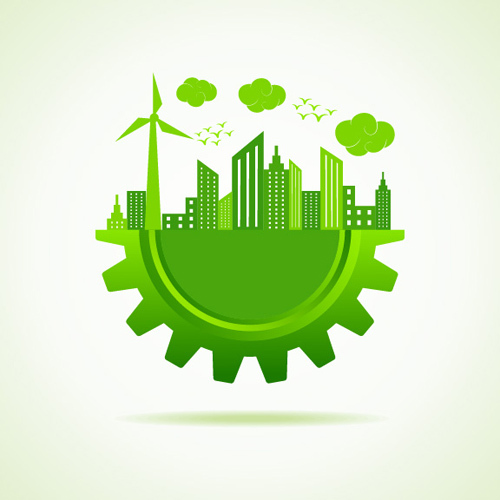 With the publication of the Clean Growth Strategy, the Government has outlined how it plans to realise its commitment to reduce the UK's greenhouse gas emissions by at least 80% by 2050. The pledge is wide reaching in its scope and includes plans to:
Improve the energy efficiency of UK homes with investments of around £3.6Bn.
Support the roll-out of low carbon heating across the country by phasing out high carbon fossil fuel heating and improving the standards of the 1.2M boilers installed in England every year.
Earmarking up to £2.5Bn for investment in low carbon research and innovation, with funding targets in transport, power generation, business, and waste disposal.
Although the report notes that the UK now uses roughly double the level of low carbon energy than in 2010, there is still much to be done. This is particularly relevant in the construction sector as environmental pressures exist at all stages of the construction cycle, including the manufacturing of construction products, physical construction, use of buildings, renovation and management of waste.
It is estimated that up to 45% of total UK carbon emissions (27% from domestic buildings and 18% from non-domestic) are produced by the built environment. Furthermore, 32% of all landfill waste is estimated to come from the construction and demolition of buildings; and 13% of products delivered to construction sites are sent directly to the landfill without being used. One of the answers to these concerning figures is sustainable construction.
As a concept, sustainable construction is construction that meets society's current needs for domestic housing, commercial properties, and infrastructure without compromising the ability of future generations to meet their own needs. Implementing sustainable construction can be a complex matter and requires consideration from the outset of a development.
Approaches might include an environmental risk assessment, which forms part of a broader environmental plan that assesses the risk posed by the mooted development to the environment. Relevant considerations will be whether refurbishment is a suitable alternative, the availability of locally sourced materials, the potential impact on local ecologies and the types of construction material used. There should be engagement with the architect to create a design that seeks to minimise the impact on the environment; particularly with a view to creating an energy efficient building.
Site waste management and recycling should also give pause for thought. On average, just under six million tonnes of construction and demolition waste (CDW) are transferred to landfill sites per year, at a cost to construction companies of around £35 per tonne. With proper planning and execution, most CDW can be recovered and reused. For example, metal can be taken to a recycling facility and wood can be chipped and used in MDF. Taking CDW to landfill should be the final alternative and avoiding unnecessary use of landfill may help save costs.
So, is sustainable construction financially viable? Sustainable developments are generally more expensive to build, sometimes known as the "green premium", due to the materials and techniques employed. Despite this, many consider that sustainable construction is still by and large cost effective as the high initial outlay is offset by an array of financial (and not to mention environmental) benefits. These benefits, which include energy savings, should be considered through the lifecycle of a cost methodology, not just evaluated in terms of upfront cost.
From a legal point of view, parties ought to consider whether the construction contract itself should be amended or varied to include clauses compelling the need for the parties to carry out their work incorporating these initiatives. Until this happens, it is arguably not going to be taken seriously enough and will only remain a desirable, rather than necessary, outcome.
Article submitted by Mark James, Partner – Dispute Resolution, Coffin Mew