Tackling skills shortages in the construction industry with UK apprenticeships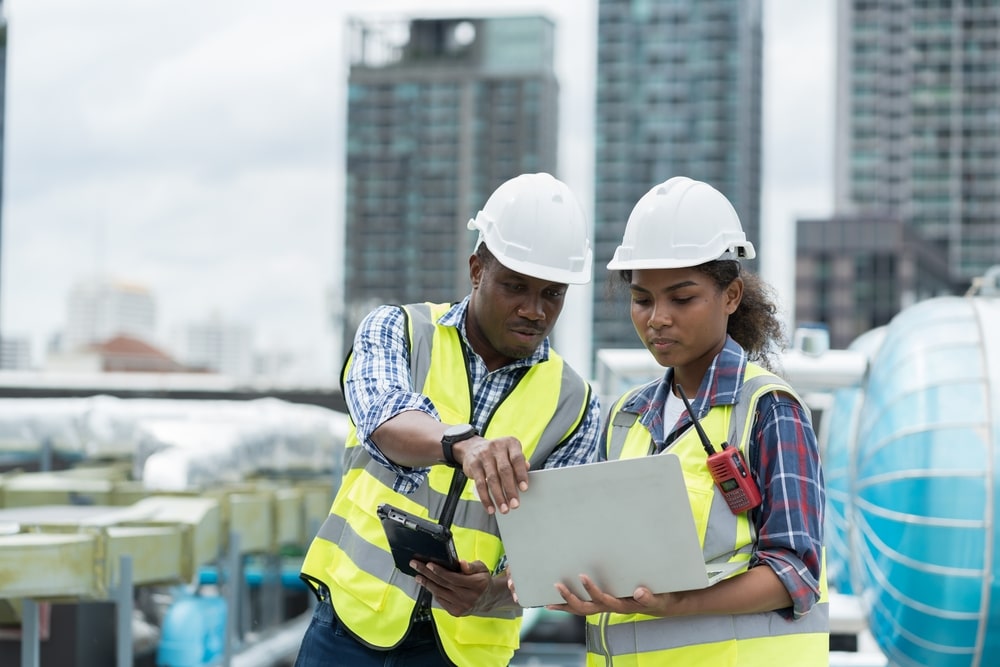 Construction companies have continued to face high costs and interest rates, meaning it's even more important to invest in new workers and retain current employees.
As the rate of UK construction workers continues to decrease, particularly amongst the younger generation, businesses must rapidly fill skills gaps to keep up with industry demands.
It's predicted that an additional 225,000 workers will be needed to meet UK construction demands by 2027, so educating the workforce for future growth is key to keeping up with net zero demands. In this article, we talk to Premier Modular about the benefits of apprenticeships to both companies and employees.
How can young people kickstart their careers?
Many young people believe the construction industry lacks career development – and it's down to employers to minimise this myth.
The number of UK apprenticeships is increasing and perceptions are changing. Seen as a legitimate alternative to university education, apprenticeships create opportunities for young people to learn valuable skills whilst getting paid. By working alongside experienced workers, apprentices can put their learning into practice, adding value to their chosen business from day one.
Rising through the ranks
Lee Cook-Walton, head of rental operations, Premier Modular, explains how his apprenticeship has provided him with a wealth of opportunities. "I started my career at Premier as a woodworking apprentice for 3 years, followed by a further 3-year apprenticeship in site carpentry and joinery."
"I grew into a factory supervisor role a few years later, then progressed into a production manager – overseeing all rental division manufacturing elements of the business."
"My next step was a manufacturing manager, overseeing everything that went through the sales and rental division production units. This involved around 5 factories, consisting of 120 operatives producing 80 modules per week."
Just over a year ago, Lee decided to move his expertise into the rental modular space, becoming the head of UK and European operations.
After being asked why he's decided to stay at Premier for so long, Lee explained, "You really do feel like part of a family – the ethos, company values and autonomy of the business are unmatched – we're trusted to do our jobs but know there's support when needed. Everyone wants to support each other, and we all have the same vision in mind."
Lee has undertaken further training since his apprenticeship, obtaining professional and personal qualifications, including a Construction and Business HND (Higher National Diploma) and BDLP (Business Development Leadership Programme) and more recently, a CIOB (Chartered Institute of Building) status.
During training, Lee describes the importance of flexible learning: "To fully develop my skills, I had day releases from work to study. Premier covered these for me – this way I avoided the need to learn in my own time on top of my day job."
"From day one, Premier has invested heavily in me, and more importantly has put faith in me even when things haven't gone to plan."
Mentoring is also available when needed: "Training has been progressive as my roles have changed – I've needed to expand my knowledge to adapt to different areas of the business and support my development."
Versatile experience
Chris Christian, estimating manager, Premier Modular, also started his career as a joinery apprenticeship within the business before moving to a manufacturing role.
After 3 years of learning on the job, Chris decided a hands-on role wasn't suited to him: "I moved into a junior estimating role for 3 years, which then progressed into a senior position, allowing me to gain the knowledge needed."
Since 2022, Chris has worked as an estimating manager within the permanent side of the business.
Explaining why he decided to take an apprenticeship, Chris says, "Apprenticeships are always a good career start – you gain real life experience and build your technical skills. It's something I'd recommend at a young age – you can always do the traditional university route later down the road."
"Throughout my time here, the business has supported my progression, continually providing opportunities to grow. I don't see myself leaving any time soon".
Flexible training
Sam Sutcliffe, HR officer, Premier Modular, is the main point of contact between local colleges and Premier's apprenticeship programme, overseeing the onboarding and learning of apprentices.
Describing the importance of filling the skills gap, Sam explains, "It's essential we provide training for modular construction and offer involvement within different production departments, for overall business experience.
"As we adapt training around the industry skills needed, we create all-rounders, providing our apprentices with the knowledge required for long-term development within the business."
"Our future apprenticeship plans include targeting female and BME (Black and Minority Ethnic) candidates, ensuring Premier becomes an even more inclusive career option for everyone."
Futureproofing
By investing in apprenticeships, businesses can ensure they're developing workers into versatile employees. Narrowing the manufacturing skills gap allows businesses to progress and retain staff, supporting business goals – both now and in the future.
If you would like to read more stories like this, then please click here