£1Bn for Scottish schools programme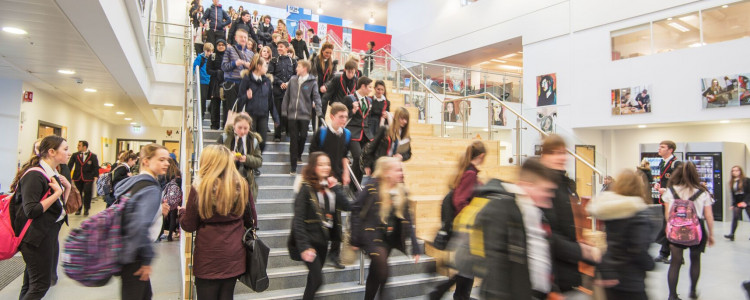 The Scottish Government has announced it will invest a further £1Bn in rebuilding and refurbishing schools.
Deputy First Minister John Swinney announced the funding package which will begin in 2021, after the current school building programme ends. The funding is set to benefit around 50,000 pupils – in addition to the 60,000 who will see their schools renewed or refurbished by the end of this Parliament.
The fund will deliver digitally enabled, low-carbon schools and campuses providing benefits to pupils and the local economy. The design of schools will ensure they are inclusive and welcoming places that meet the needs of all who use them.
New investment models to support the scheme will be developed in partnership with COSLA and councils, with decisions on which schools will benefit focused on those in the poorest condition. It is expected that partnership design and development work will begin next year.
Speaking at the Education Buildings Scotland conference in Edinburgh, Mr Swinney said: "Every pupil should have the best support throughout their education, which includes access to high-quality, up-to-date facilities that parents, staff and children can be proud of.
"This further £1Bn investment will build on the progress already made by the existing Schools for the Future Programme and drive further improvements in the learning estate from 2021.
"We have worked closely with local authorities since 2009 and will deliver 117 new school projects benefitting 60,000 pupils by March 2020. We will keep up the momentum of improvements in education facilities throughout Scotland."
COSLA's Children and Young People Spokesperson Councillor Stephen McCabe said: "I am pleased that this investment will be developed in partnership with COSLA. It is vitally important that we get this right and we look forward to working with the Scottish Government to ensure that we do.
"All of our children and young people deserve to be taught in the best possible facilities to enhance the learning and teaching experience and it is vital that we work together to make this opportunity work for every pupil in every community."
If you would like to read more articles like this then please click here.