A69 Trans-Pennie Upgrade at Next Stage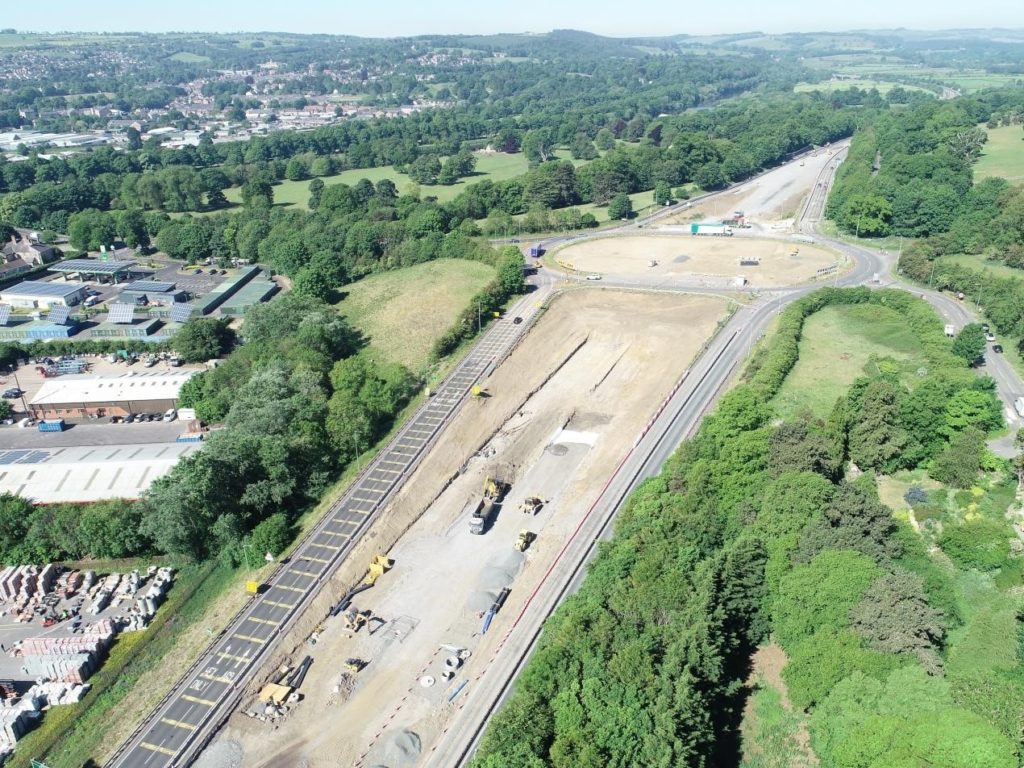 Drivers who use the A69 Trans-Pennine route near Hexham are getting ready to see big changes at the multimillion-pound upgrade reaches its first major milestone.
The roundabout scheme at Bridge End is set to reduce congestion for thousands of drivers who use this key Northern route every day. The upgrade will also support economic growth, improve access from the A69 into Hexham and will improve safety.
As of Sunday 5th July 2020 drivers that are going to Hexham will be able to use the newly constructed temporary turnaround point on the Eastern side of the roundabout. The Western turnaround is to open on 18th July for those who are leaving Hexham and wish to travel East on the A69. These temporary turnarounds will mean that drivers can continue to have easy access to Hexham when the main roundabout is closed.
Once both turnaround points are open, the roundabout will close for 12 months, which will allow work to take place on building the bridge supports for the new roundabout. Once complete, this major upgrade will lower the A6 underneath the junction, enabling drivers to continue along the route without having to use the roundabout.
During the roundabout closure, the pedestrian footpath on the East bridge will also be close with a diversion to the West via Hermitage overbridge.
Highways England Project Manager Russell Mclean said:
"We are doing everything we can to minimise disruption to drivers and residents while we upgrade this important junction. The new temporary turnaround points mean we don't have to put in place lengthy diversion routes when the roundabout is closed.
"The A69 is used by around 26,000 drivers every day and once complete these essential improvements will save drivers around 50 minutes week."
As part of the work around 90,000 cubic metres of soil is to be removed, two new bridges are being created, new drainage is also being installed and the entire junction will be resurfaced.
In order to carry out the work safely, a reduced speed limit of 30mph and temporary speed cameras are in place for the safety of drivers and the workforce. The roundabout will open to traffic from 2021.
For more information about the scheme visit https://highwaysengland.co.uk/projects/a69-junction-improvements/ or follow @HighwaysNEast on Twitter. You can also call Highways England 0300 123 5000 or email [email protected].
If you would like to read more like this, then please click here