Construction industry sees 392,000 sick days in 3 years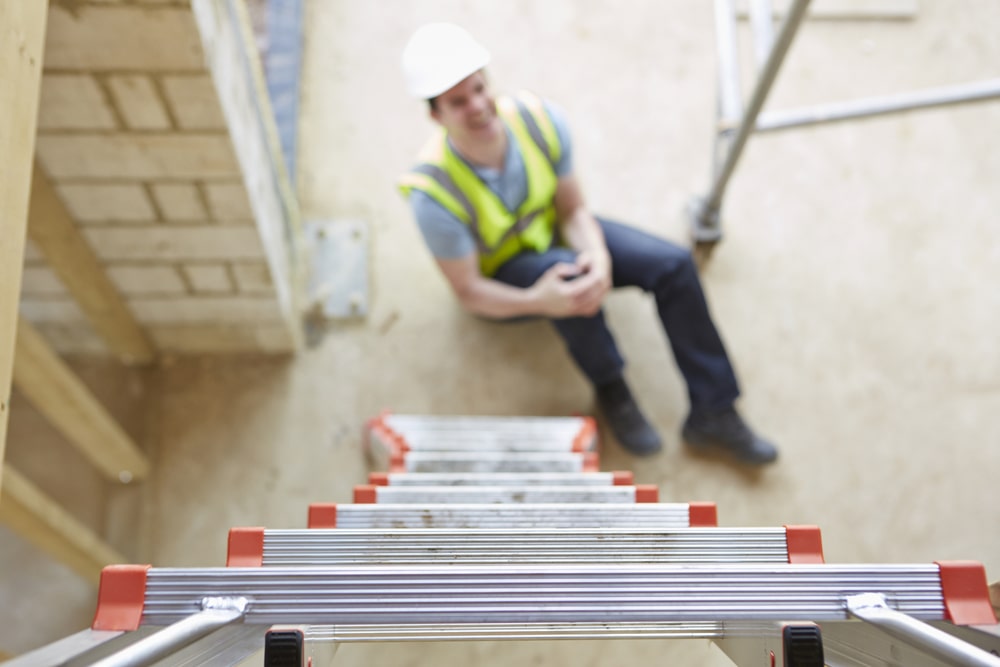 New research from Direct Line for Business reveals the construction industry suffers from the highest proportion of sick days taken due to accidents at work.
Across industry, workers took in total 4.3M sick days between 2014 and 2017, with 568,000 being the result of an accident in the workplace. Employers are losing on average 1.4 million days of workers' productivity each year due to sickness.
The construction industry lost 392,000 work days between 2014 and 2017 due to employees self-reporting illness caused or made worse by their job.
Stress, depression or anxiety are the most common illnesses keeping people off work, with more than 12.5 million days lost by more than 526,000 workers in the 2016/17 financial year alone. Musculoskeletal disorders, breathing or lung issues, upper limb or neck problems are other common ailments that keep workers from attending their job.
The new research showcases just how risky working in the construction industry can be, between 2012 and 2017 there were 26,196 non-fatal accidents recorded on building sites and 196 fatal. Almost half (49%) of fatal accidents on a building site were the result of workers falling from a height. However, not all dangers are high up. When it comes to non-fatal accidents, more than 100,003 people were injured following a slip, trip or fall, while 84,734 recorded an injury when handling, lifting or carrying something.
Unite, the construction union, has called for employers to start taking workers' safety seriously. Unite assistant general secretary Gail Cartmail, said: "Each and every one of these accidents will have a profound effect on the worker involved. With regards to the large number of tragic fatal accidents; families will have been left devastated when a loved one went to work one day and never came home again.
"What this research demonstrates is that far too many employers are playing fast and loose with safety laws, resulting in workers being needlessly injured at work.
"The sharp decrease in HSE prosecutions is deeply troubling. The best deterrent against unscrupulous employers cutting safety is the fear that they will be caught and prosecuted."
The survey also found that the number of prosecutions being taken by the Health and Safety Executive (HSE) in construction has substantially declined. There were 246 cases taken in 2015/16 and just 206 in 2016/17, a fall of 16%.
However, safety is improving, with 2016/17 seeing the lowest number of fatal accidents in the construction industry in the last five years with just 30 deaths, compared to 47 in 2015/16. This decrease was driven by a decline in the number of fatal accidents caused by falling from a height (down 27%), while deaths caused by being trapped by a collapsed or overturned item fell by 88%.
If you would like to read more articles like this then please click here.